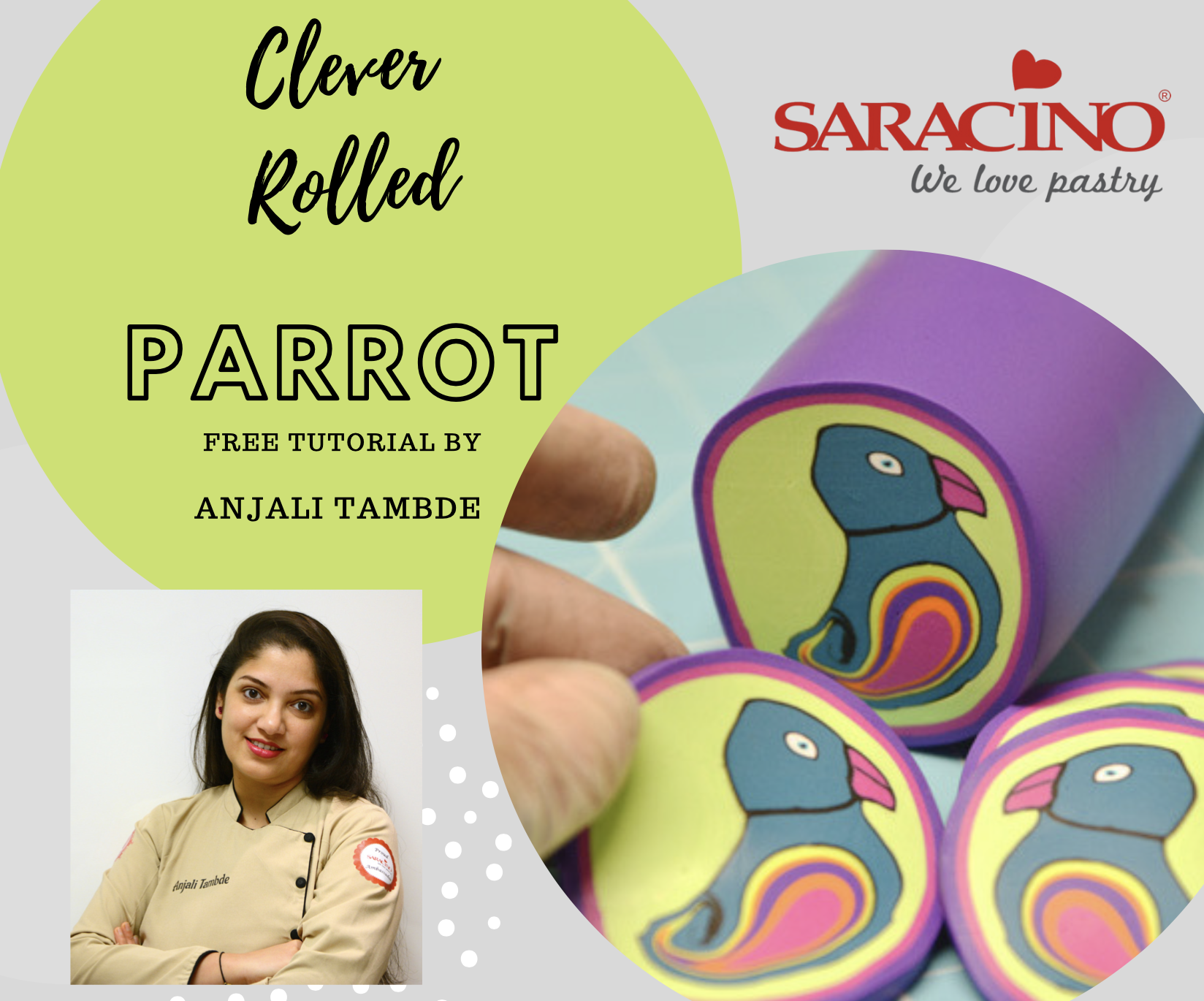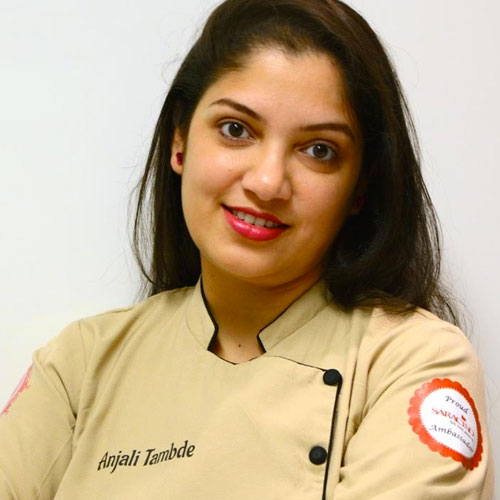 You will need:
Saracino sugar paste coloured in fuchsia, light green and lilac

Pre-coloured Saracino azure sugar paste

Pre-coloured Saracino green sugar paste

Pre-coloured Saracino yellow sugar paste

Pre-coloured Saracino black sugar paste

Rolling pin

Cutting wheel

Crafts knife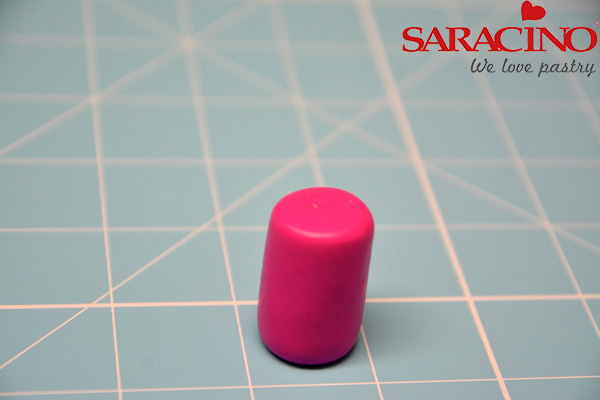 Step 1
Roll fuchsia Saracino sugar paste into a small sausage, roughly 2 inches long. Be gentle while rolling and make sure you don't have any air bubbles or air locks in it.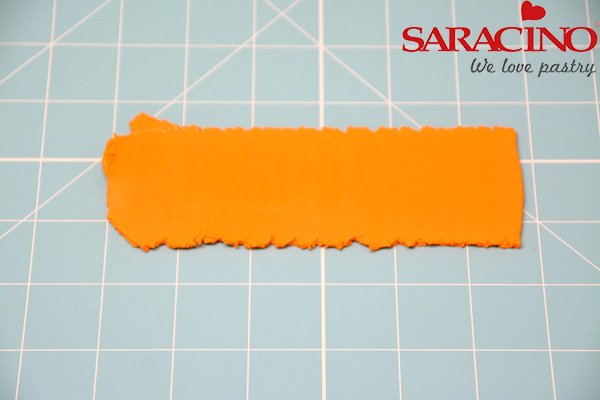 Step 2
Flatten some orange Saracino with a rolling pin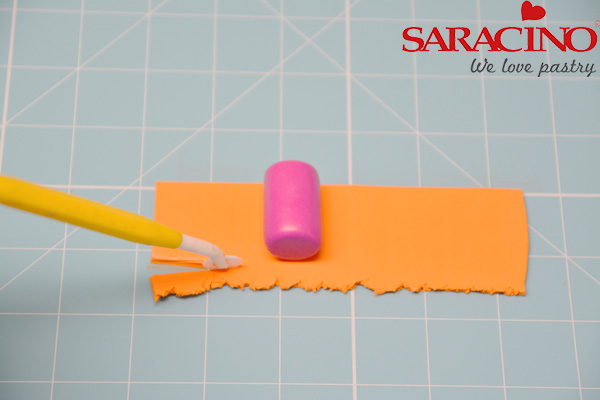 Step 3
Keep the fuchsia sausage in the center and trim the sides of the orange sheet to the size of the sausage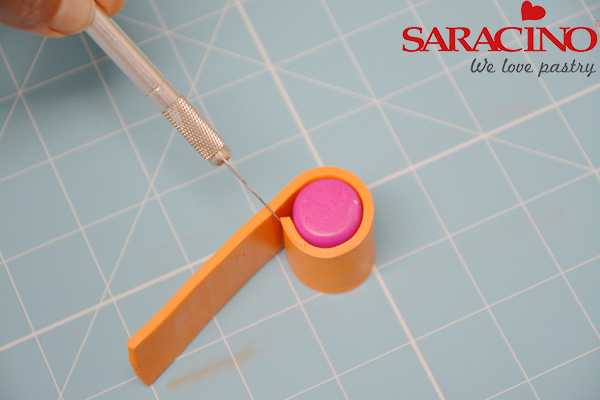 Step 4
Now roll the orange sheet over the fuchsia as shown in the photo and cut off the extra, make sure that its exactly the same size of the sausage and not over lapping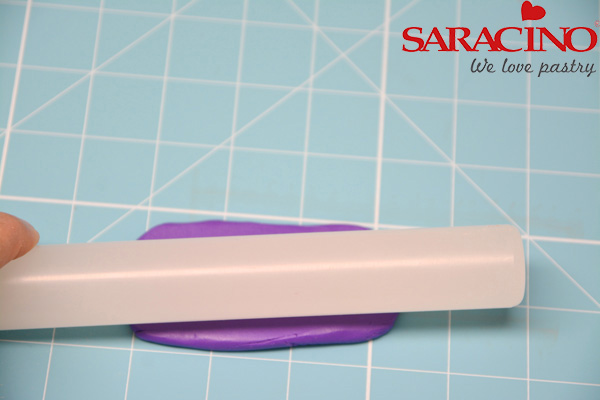 Step 5
Roll lilac Saracino sugar paste, approximately 0.5cm thick.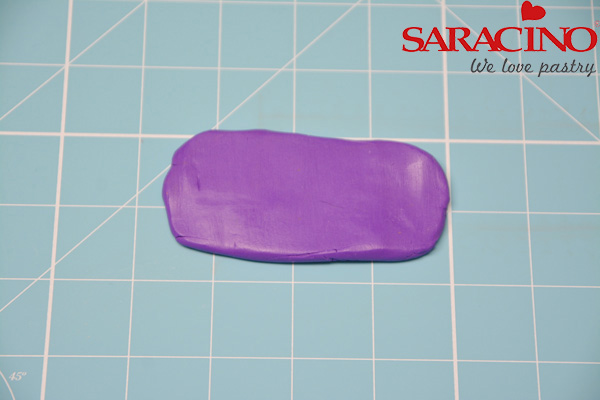 Step 6
This has to be thicker than the sheets that were rolled earlier.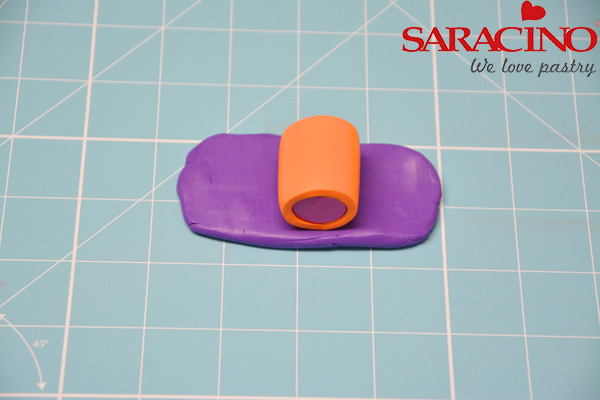 Step 7
Now place the log over the lilac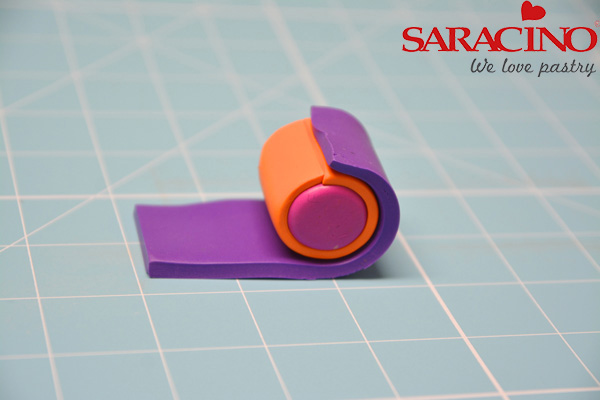 Step 8
Cut it to shape exactly the same way the orange sugar paste was cut and roll over the log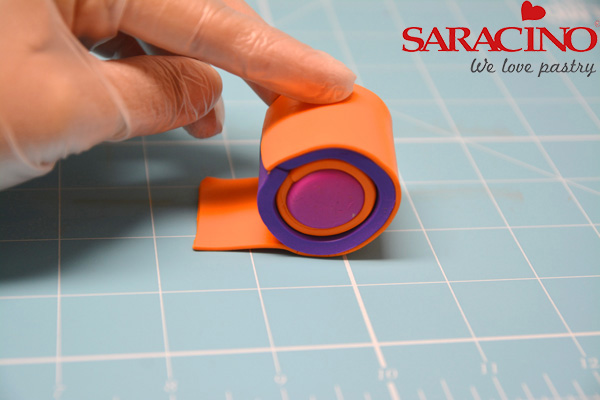 Step 9
Again roll a thin orange sheet and cover the log, this will go over the lilac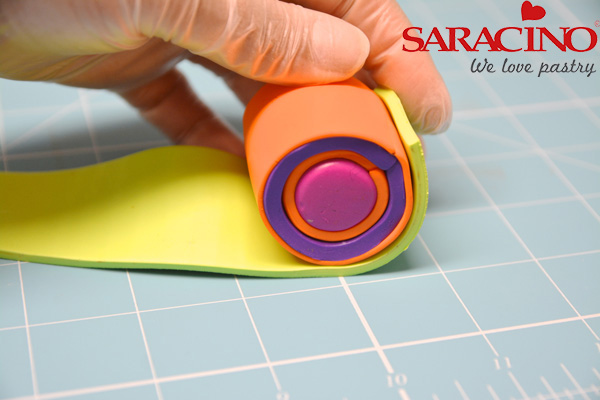 Step 10
Mix some yellow and light green to make lime green paste and then roll it into a thin sheet, cover the log with the lime green paste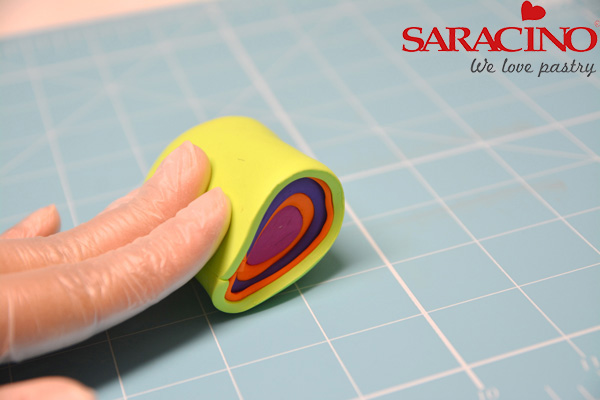 Step 11
Press this log from one side to make a tear drop shaped log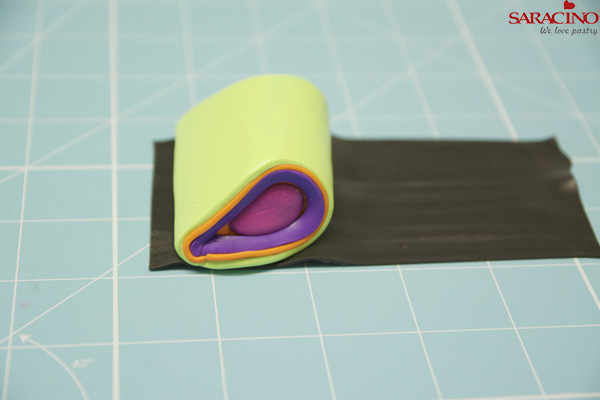 Step 12
Now roll a very thin black sheet and cover the drop shaped log with it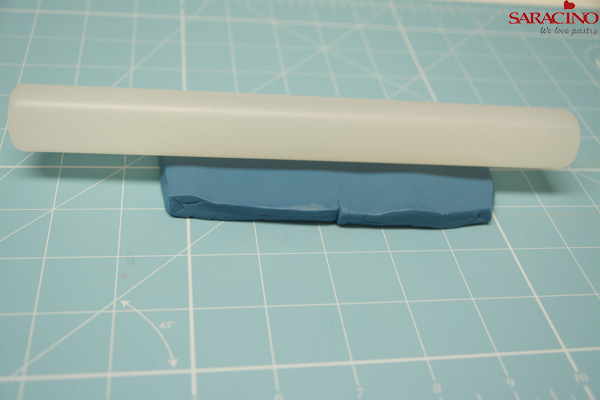 Step 13
Mix some azure and green sugar paste to make turquoise and roll it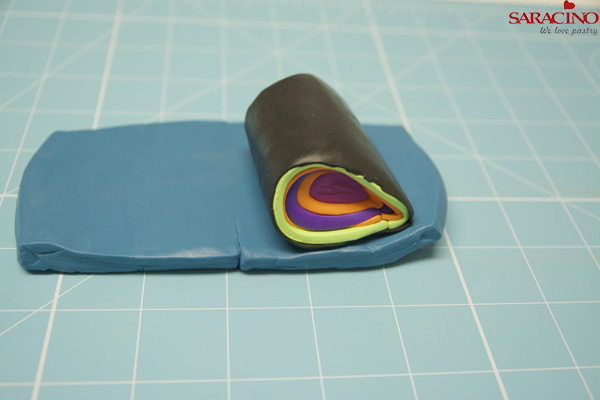 Step 14
Place the log over the turquoise.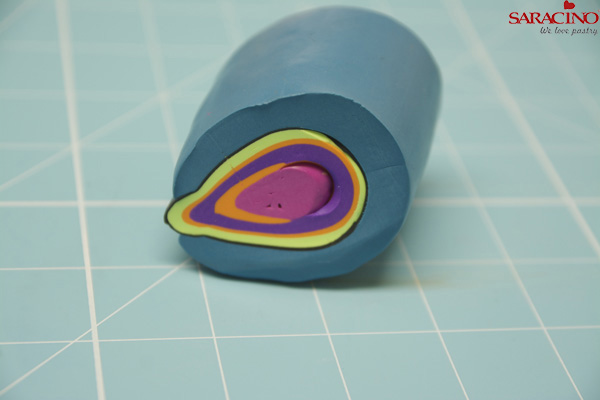 Step 15
Smooth the paste and seal the edges well.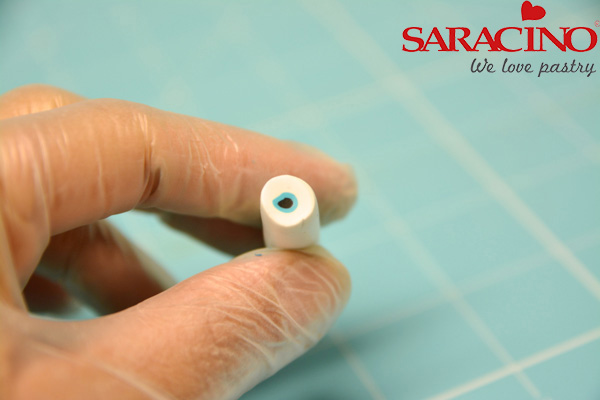 Step 16
To make the eye roll a small amount of black, cover with blue and the white as shown in the picture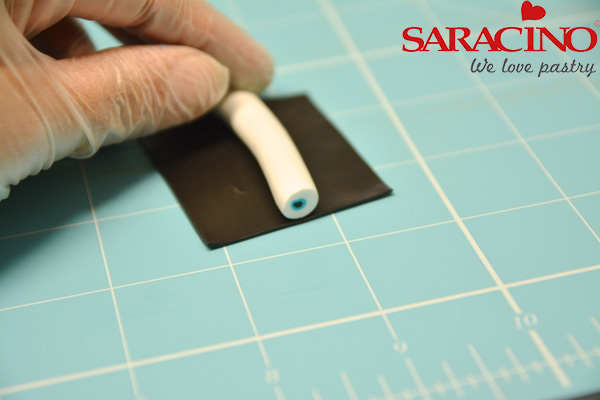 Step 17
Cover the eye (log) with black sugar paste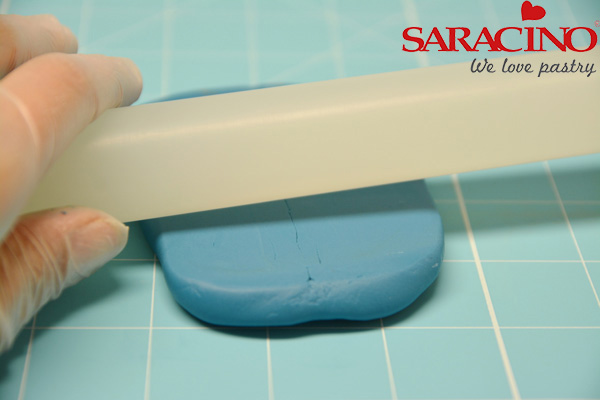 Step 18
Roll the turquoise sugar paste lengthwise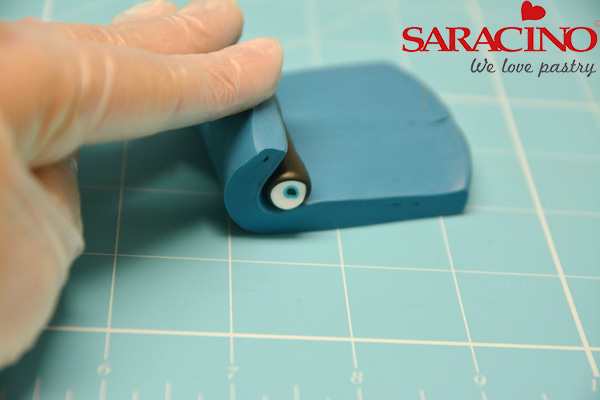 Step 19
Place the eye log over it and roll it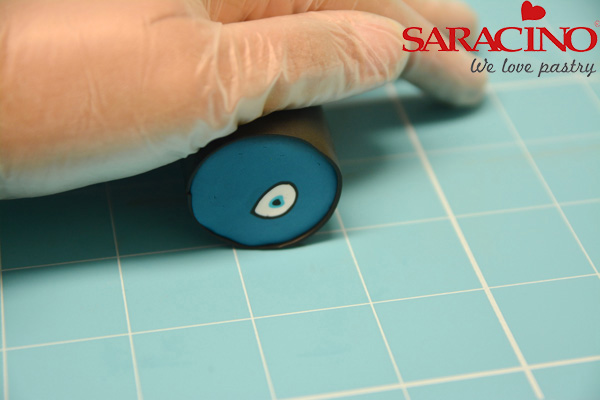 Step 20
Cover that with thin black sugar paste sheet and make a nice round log.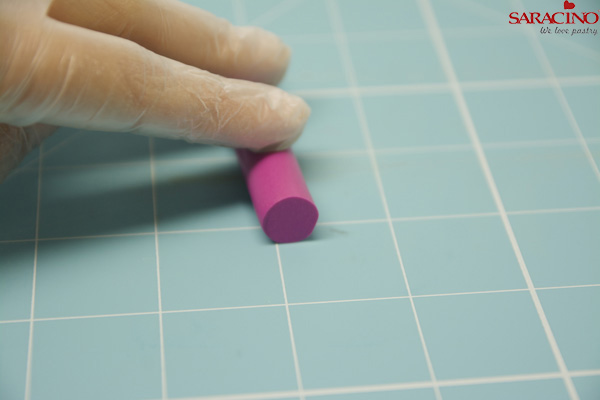 Step 21
Roll a small amount of fuchsia into a thin log.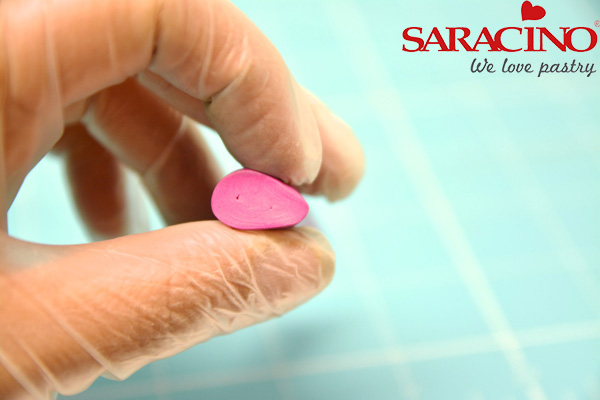 Step 22
Press on one side to form a drop shape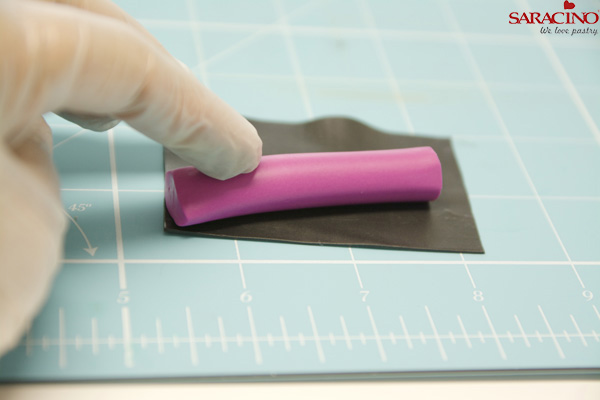 Step 23
Cover it with black sugar paste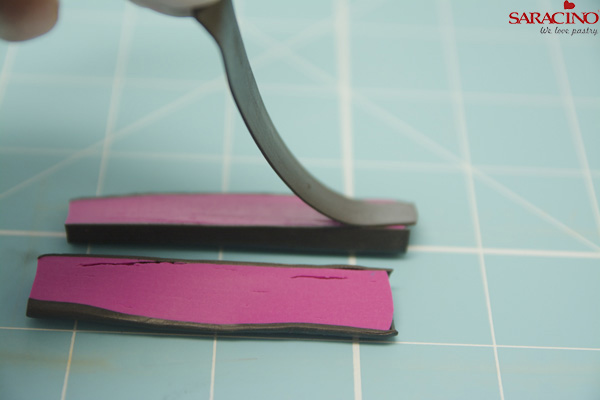 Step 24
Cut it length way exactly in the centre and place a black strip in between each half.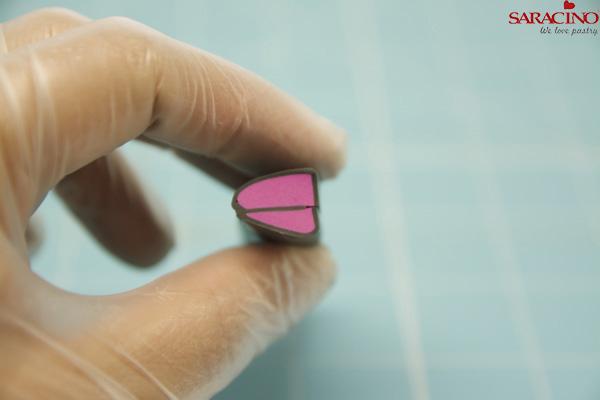 Step 25
Sandwich those two pieces back together to form the beak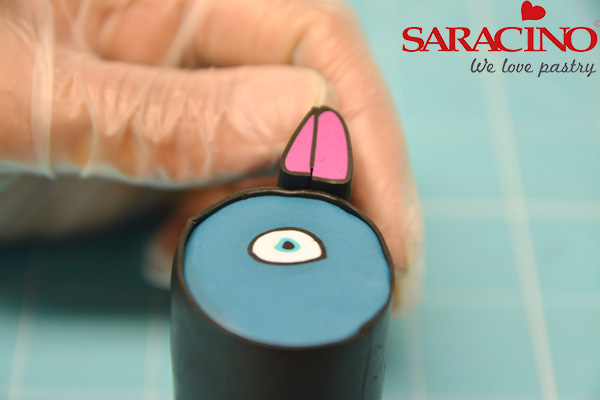 Step 26
Place the beak in position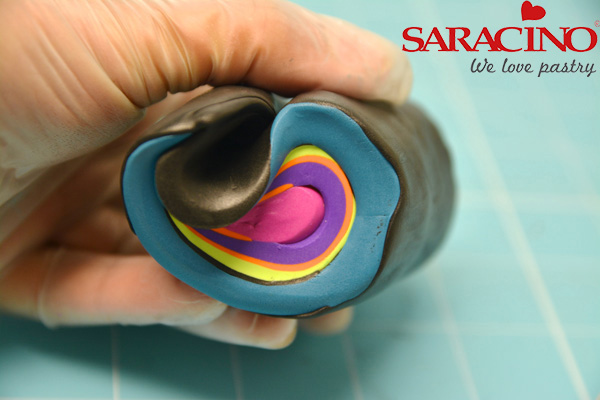 Step 27
Now slightly curl the tapered end of the body log to form its tail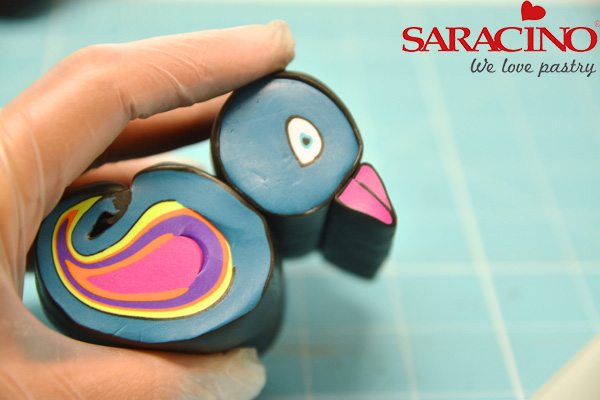 Step 28
Join the head and the body together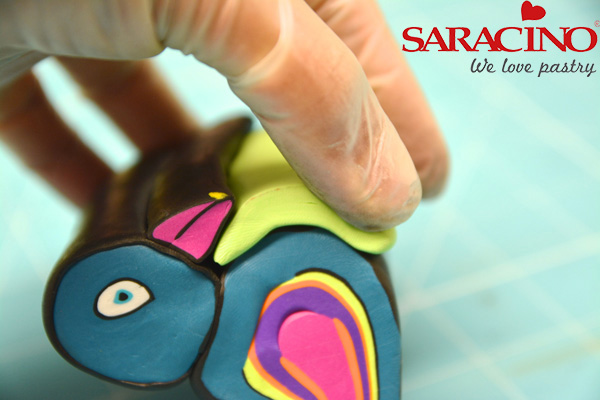 Step 29
Cover the front of the body with lime green sugar paste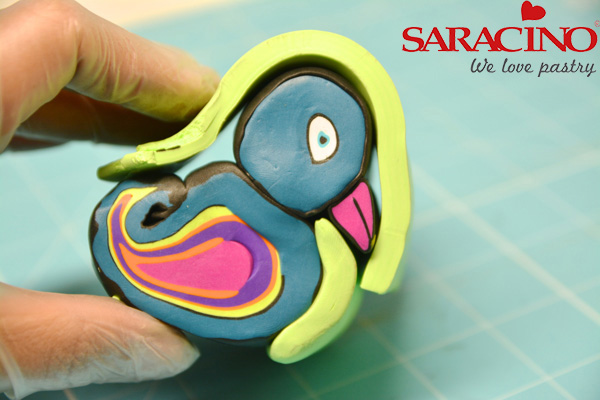 Step 30
Cover the head with the lime green sugar paste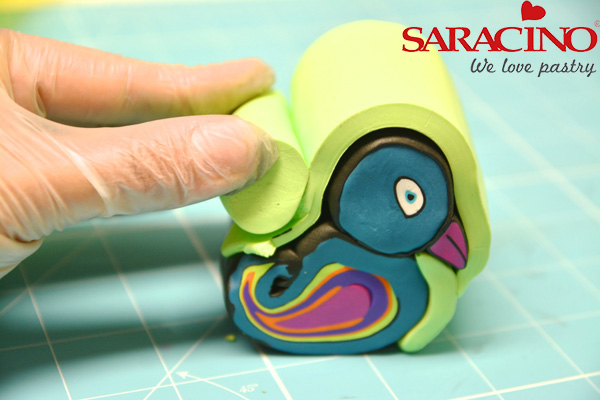 Step 31
Roll a small sausage with lime green paste and place it exactly where the head finishes, as shown in the picture and then cover the rest with the lime green paste to form a nice round log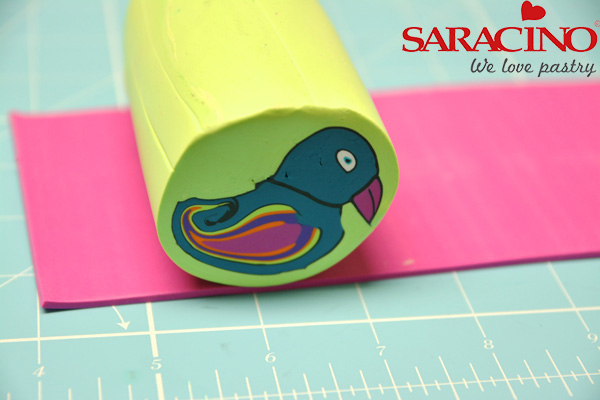 Step 32
Cover the log with thin fuchsia sugar paste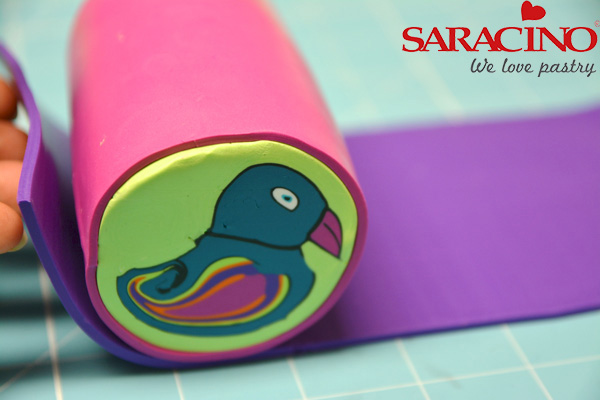 Step 33
Then cover the log with lilac paste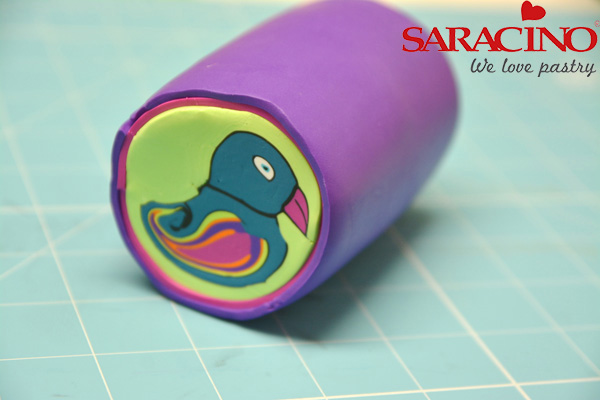 Step 34
Gently roll everything together and you are ready to slice it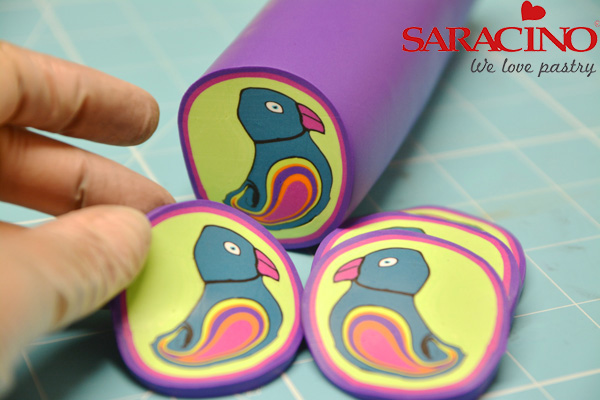 Step 35
Slice using a sharp knife and you are ready to decorate your cake with these parrot patterns