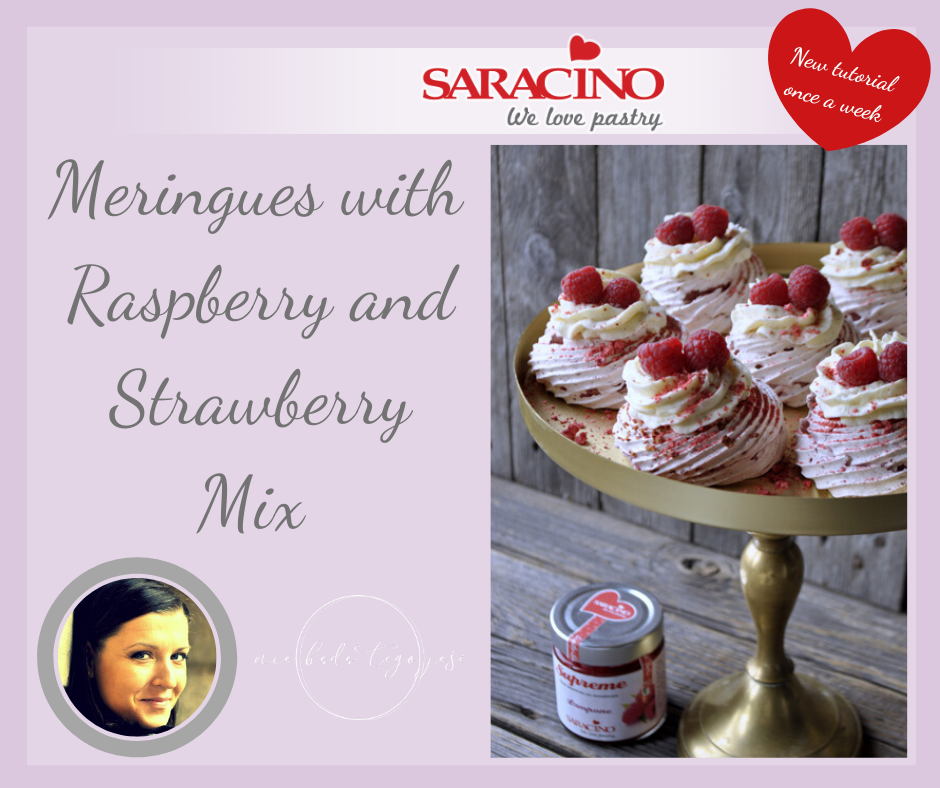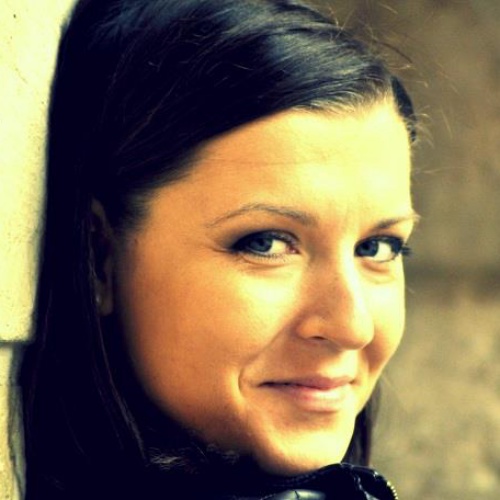 You will need:
To prepare the fruit mix you will need:
200g raspberries (can be frozen)
50g freeze-dried strawberries
1 tbsp sugar
1 tsp pectin
1 tsp Saracino Supreme natural raspberry food flavouring 
To prepare the meringues you will need as follows:
6 egg whites (approximately 240g)
300g caster sugar
120g icing sugar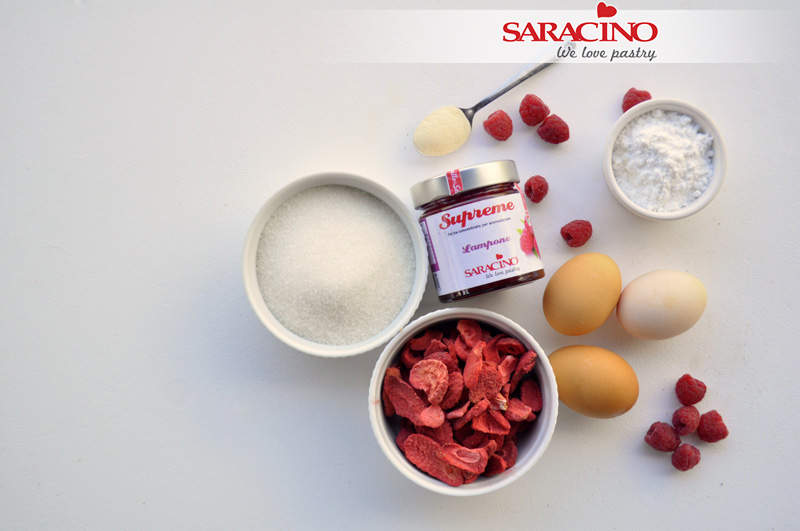 Step 1
Before you start bring all the ingredients to room temperature.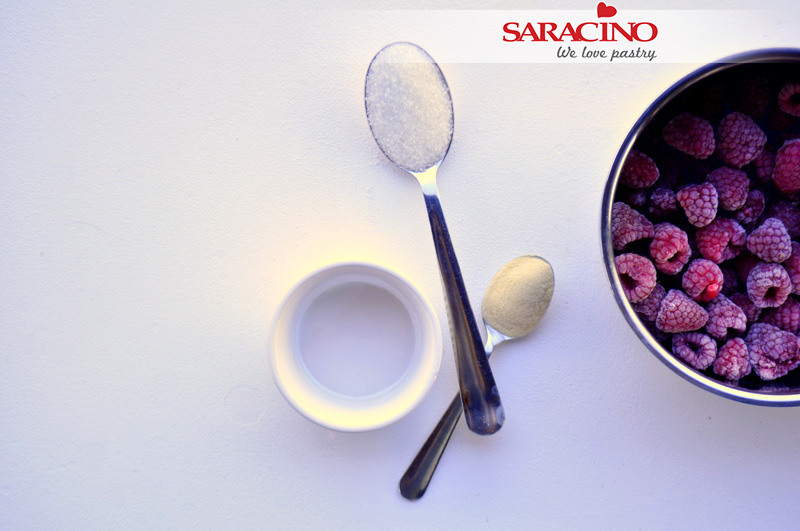 Step 2
Transfer the raspberries to a heavy bottomed saucepan, slowly bring to a boil.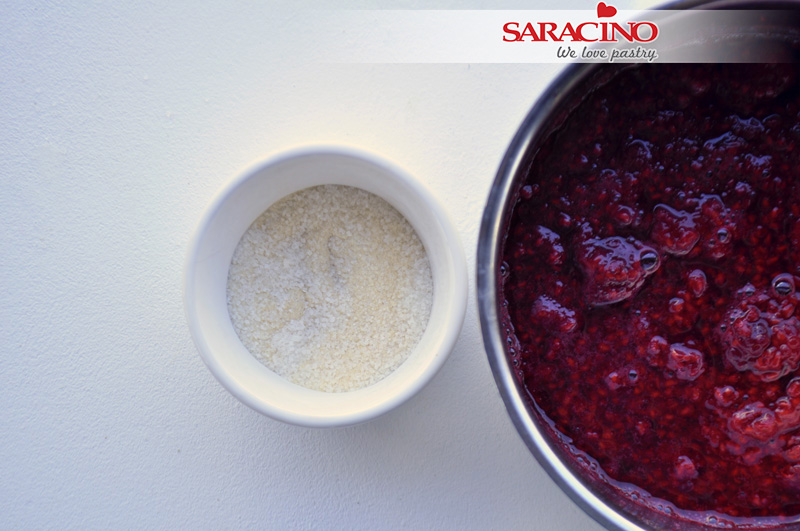 Step 3
Mix sugar and pectin thoroughly. Add carefully to the boiling fruit and mix.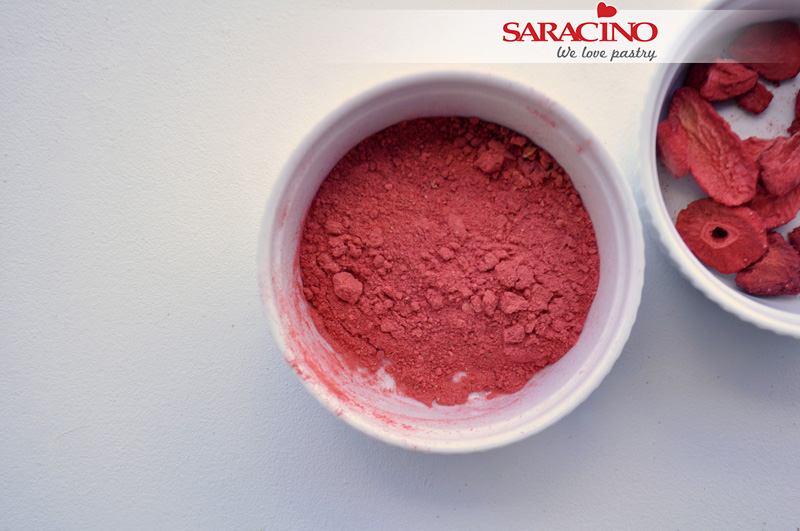 Step 4
Grind the freeze-dried strawberries into a powder texture.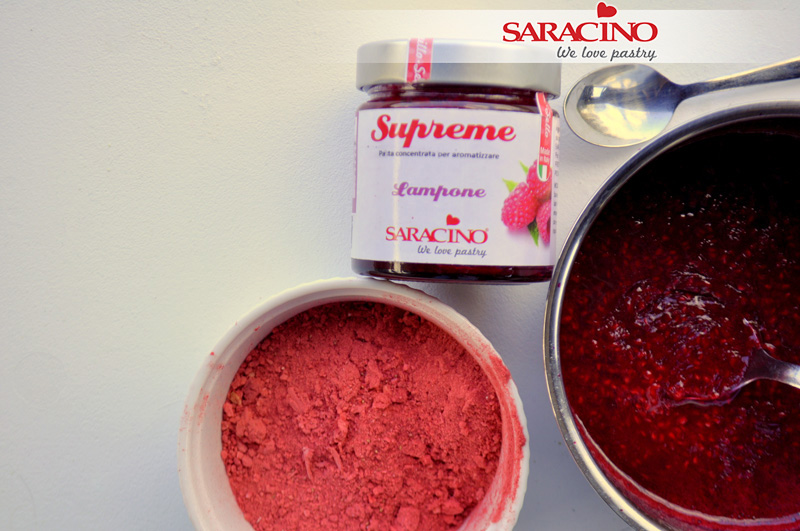 Step 5
Slowly add the ground strawberry powder to the boiling mix and stir carefully.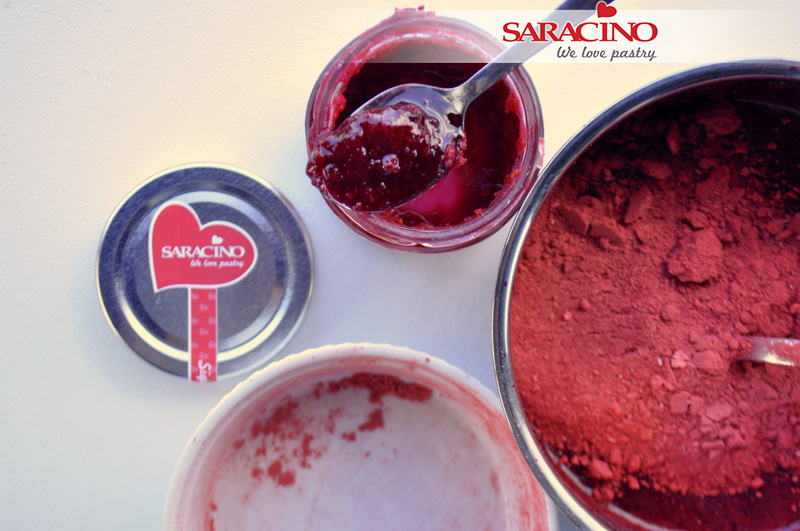 Step 6
Add a teaspoon of raspberry flavour Saracino Supreme food flavouring. Stir and cook for a short while.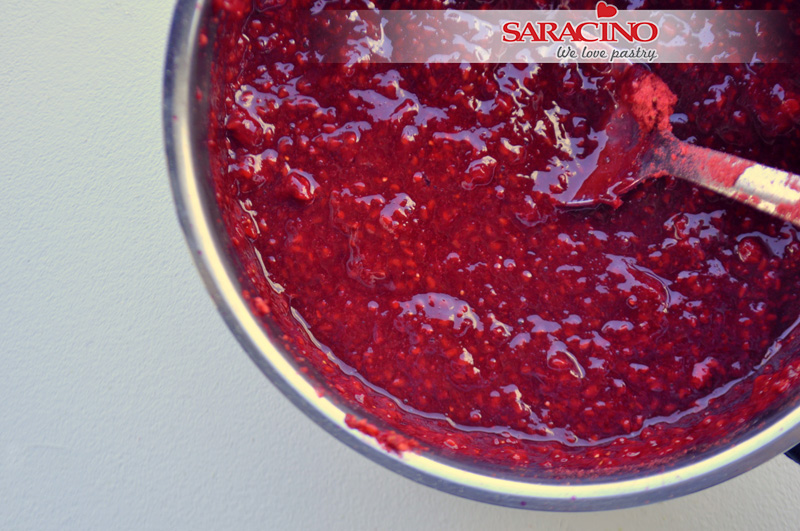 Step 7
Let the fruit mix cool down until it thickens. Meanwhile heat the oven to 100-120 degrees Celsius (fan oven).  Line your baking tray with greaseproof paper.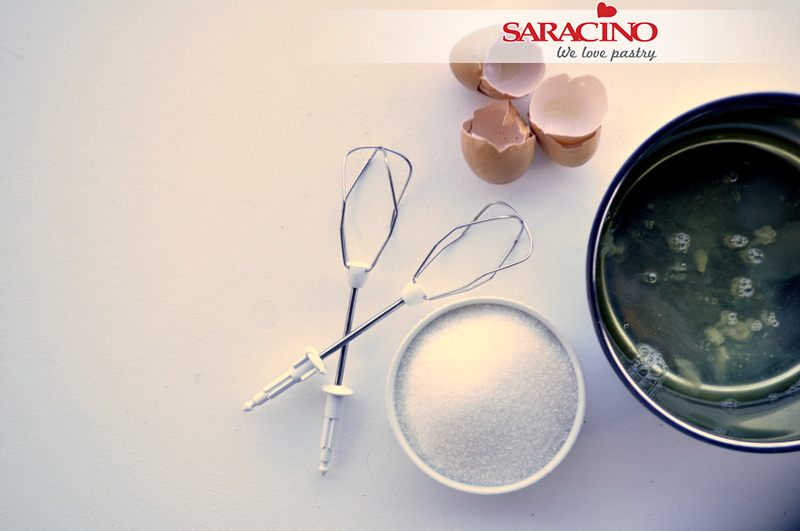 Step 8
Place 6 egg whites into a mixing bowl. Beat to stiff consistency then slowly add your caster sugar until it is fully incorporated. Take care not to over beat your egg whites.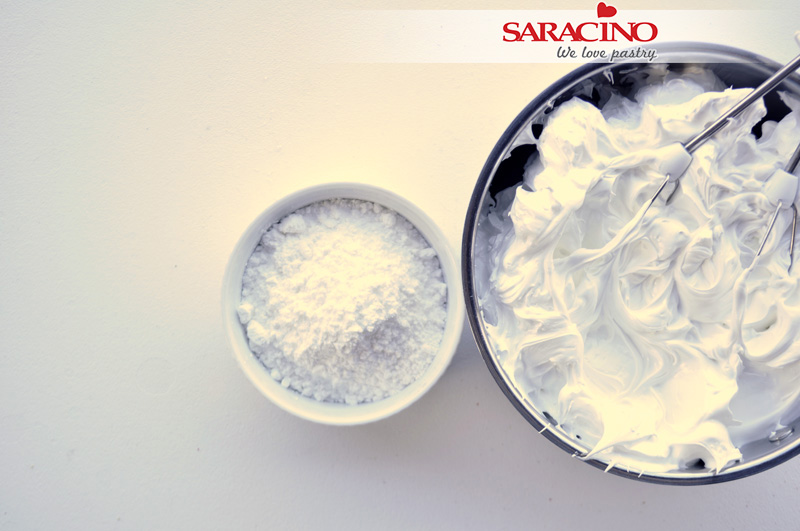 Step 9
Add icing sugar to the mix and combine.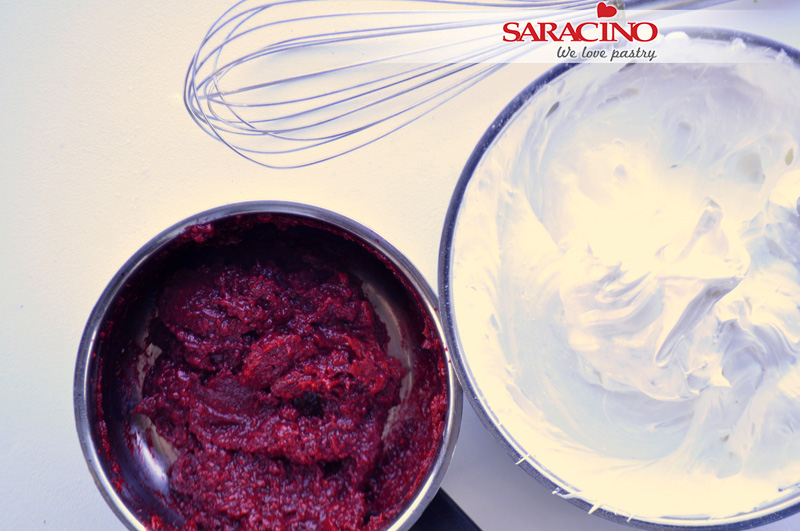 Step 10
Now get everything ready for the next stage. You will need your cooled jam mix, your meringue mix and a hand whisk. This next stage you have to be as quick as you can. Don't leave these standing for any period of time.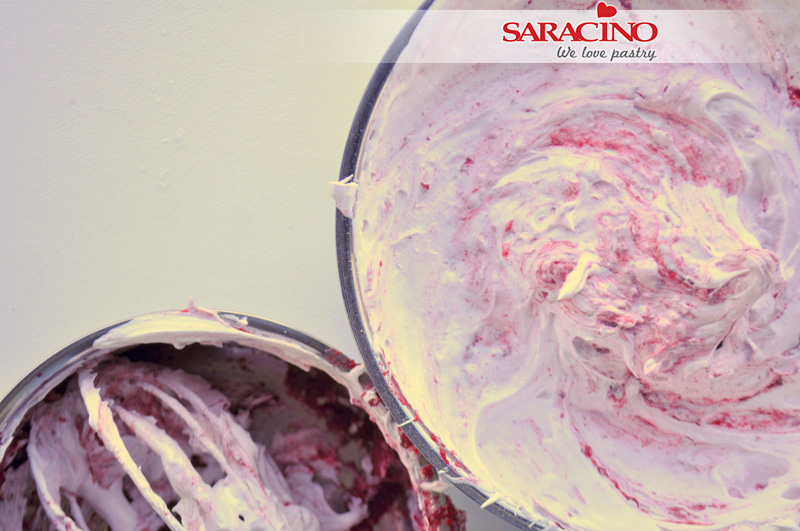 Step 11
Gently mix the jam into the meringue. Take care not to over mix. It does not have to be fully blended.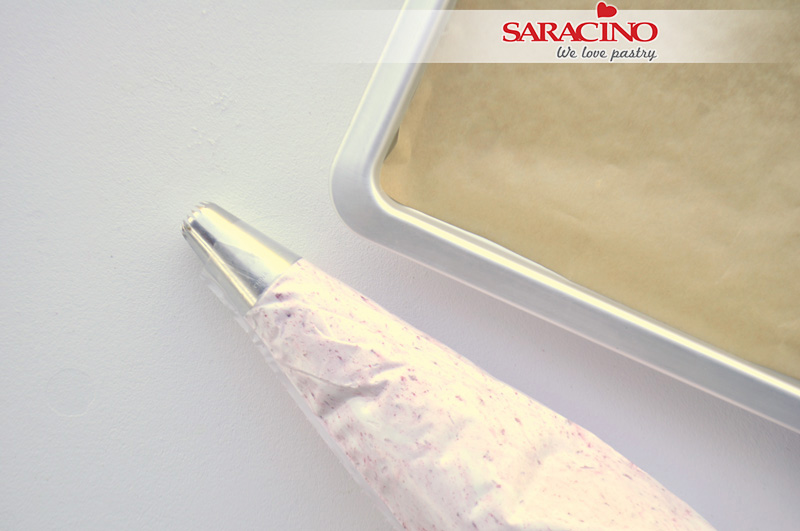 Step 12
Place the combined mixture into a piping bag with a star nozzle.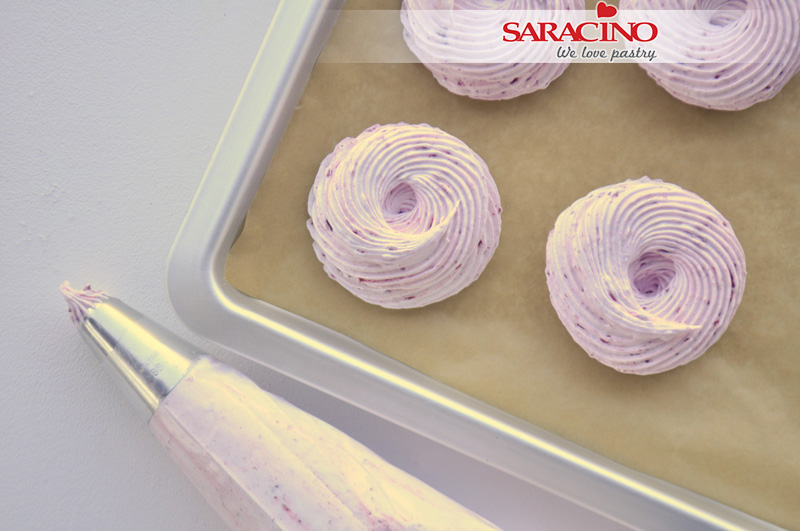 Step 13
Pipe your meringue nests onto the baking paper (do not pipe them too close to each other). Bake in the oven for 90 minutes. Remove from the oven and allow to cool before decorating.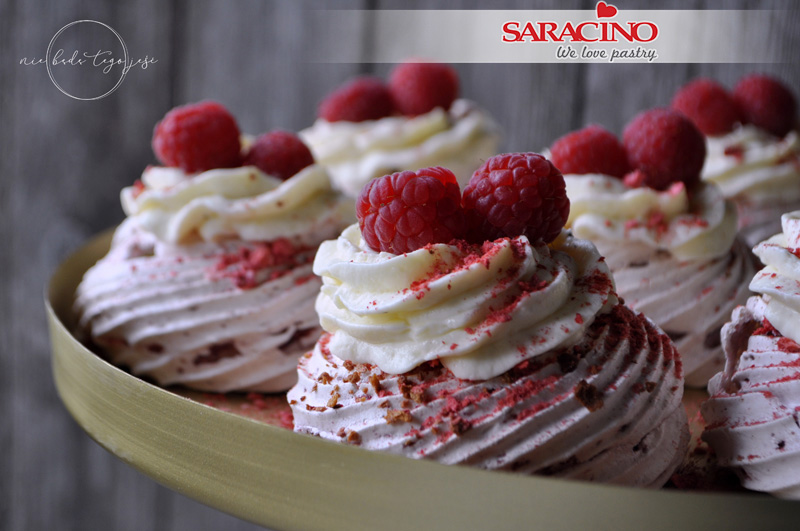 Step 14
Add your favourite cream and fresh fruit on top. They also taste great without any additions!