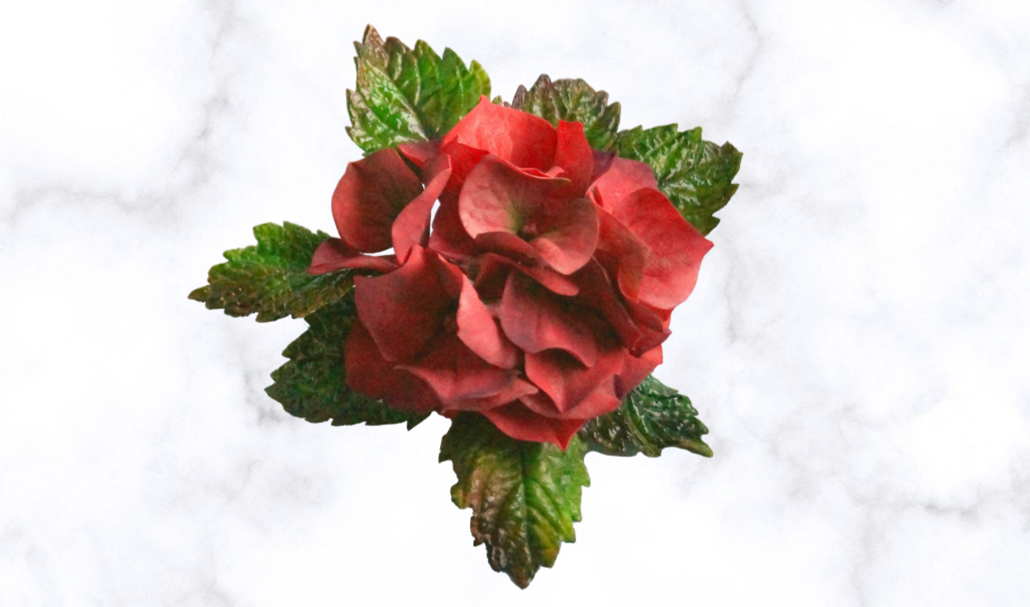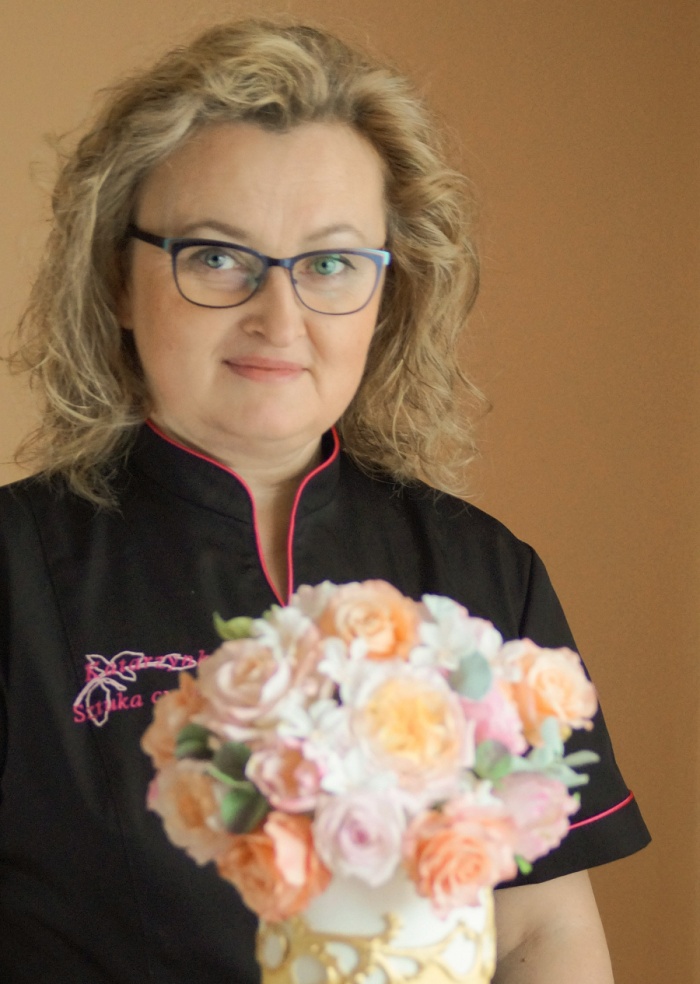 TIP:
You may find the flower paste a bit sticky. Use corn flour to prevent this.
You will need:
Flower paste Saracino – Pasta Bouquet

Non stick board with grooves for petals / leaves

Florist wires white #28 or #26 and #26 green

Florist tape – green

Saracino colour gel – green

Saracino colour dust – green, pink, red, violet

Saracino Liquid Shiny

Balling tool

Non- stick rolling pin

Cutter & veiner hydrangea flower and leaves

Foam pad

Paint brushes

Kitchen paper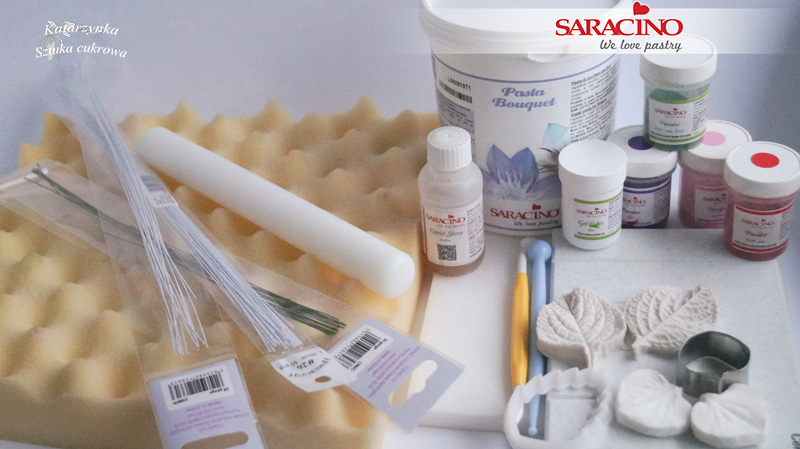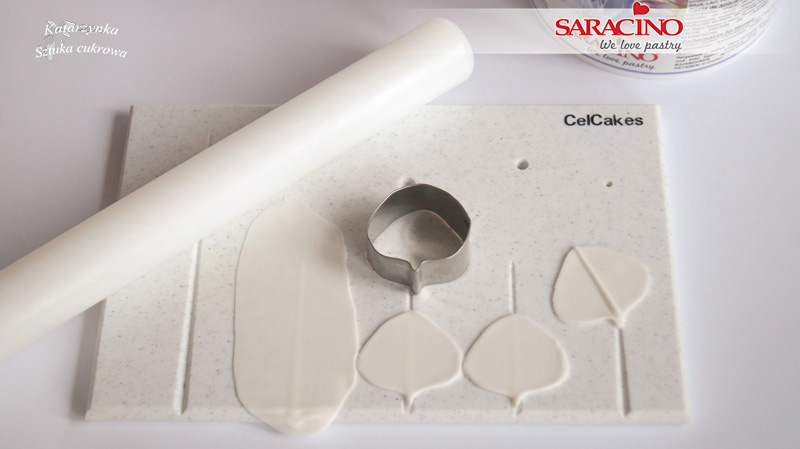 Step 1
Thinly roll out white paste – Pasta Bouquet Saracino over the grooves on your rolling board. Cut out petals with the cutter.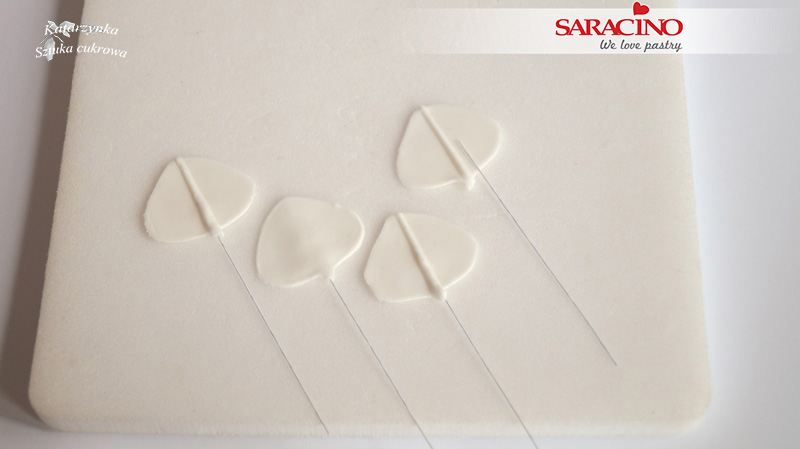 Step 2
Move the petal onto a foam pad. Insert a white wire #28 half way.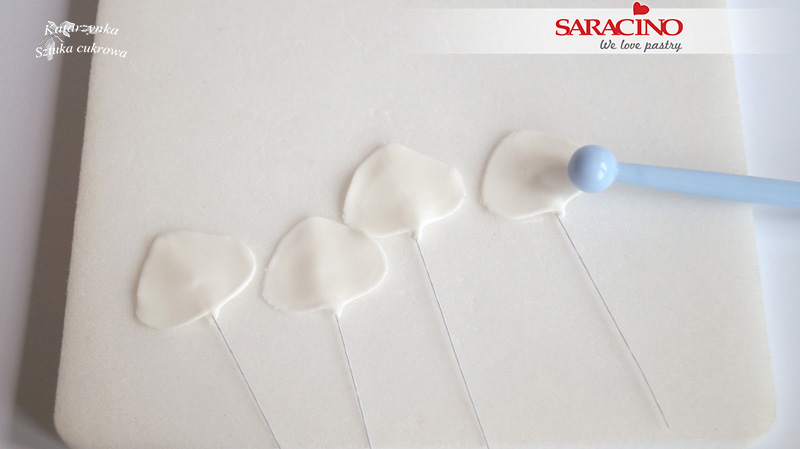 Step 3
Thin the edges of the petal with your balling tool.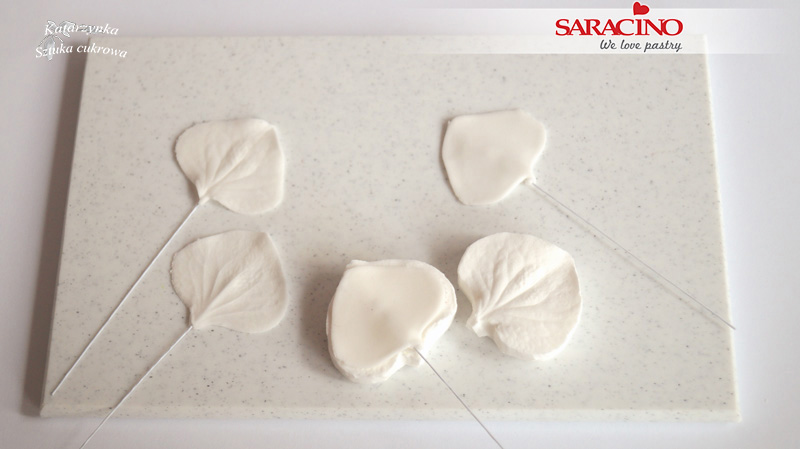 Step 4
Make hydrangea imprint with a veiner.
Step 5
Let them dry ideally on a foam mat.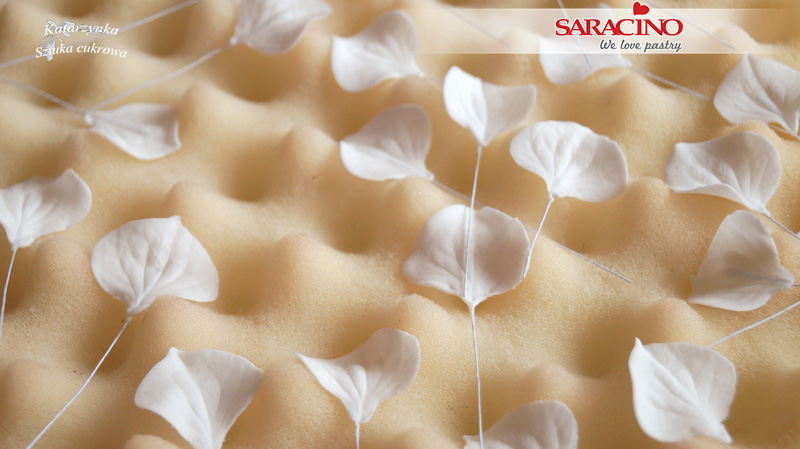 Step 6
Hydrangea has a lot of petals (this one had 32) so make yourself plenty.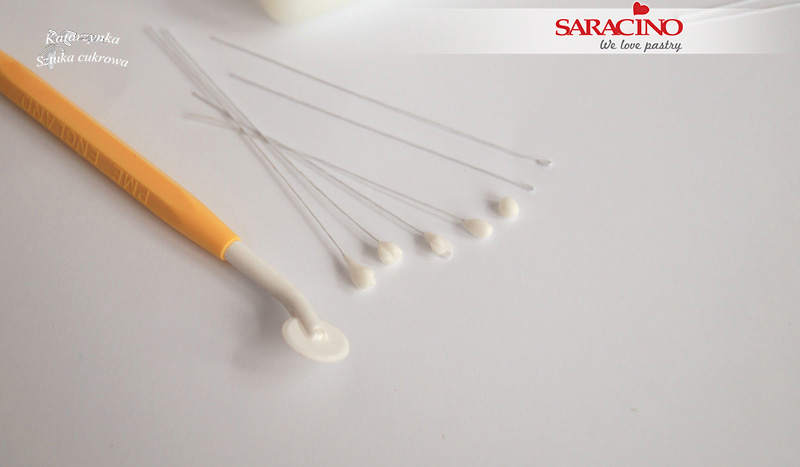 Step 7
To make the flower centre bend the end of the flower wire and insert into a teardrop shape piece of paste.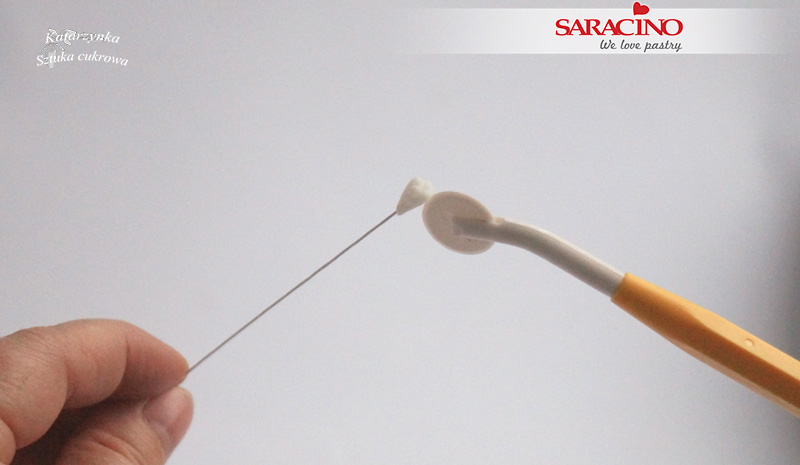 Step 8
Make a cross on top with a jagger cutter.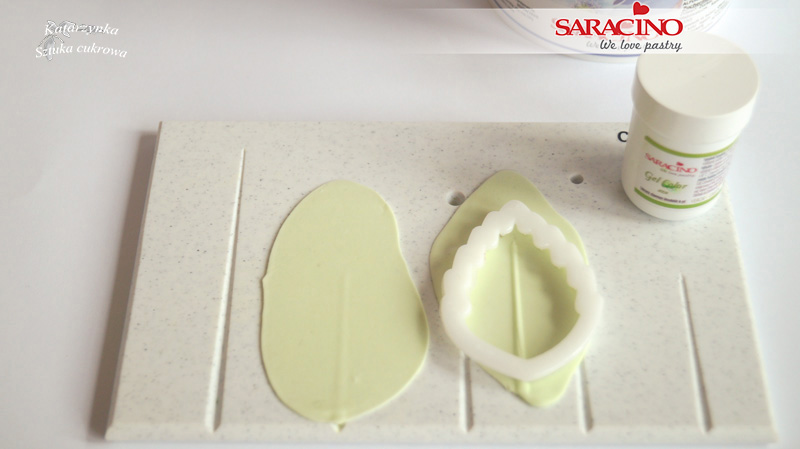 Step 9
Add a bit of green Gel Colour to white paste. Roll it out over the groove on your rolling board and cut out the leaves.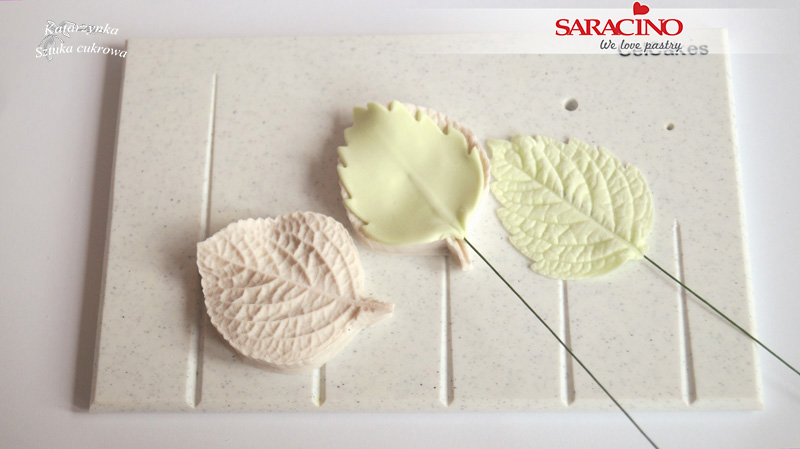 Step 10
Make imprint with a leaf veiner.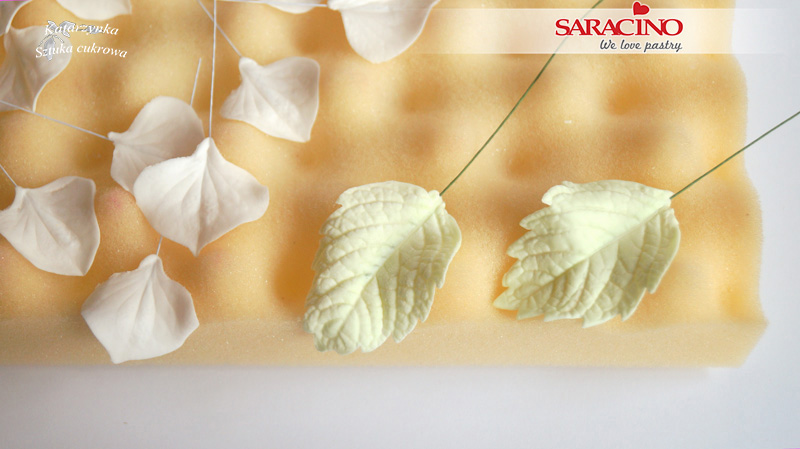 Step 11
Put them on a foam pad to dry.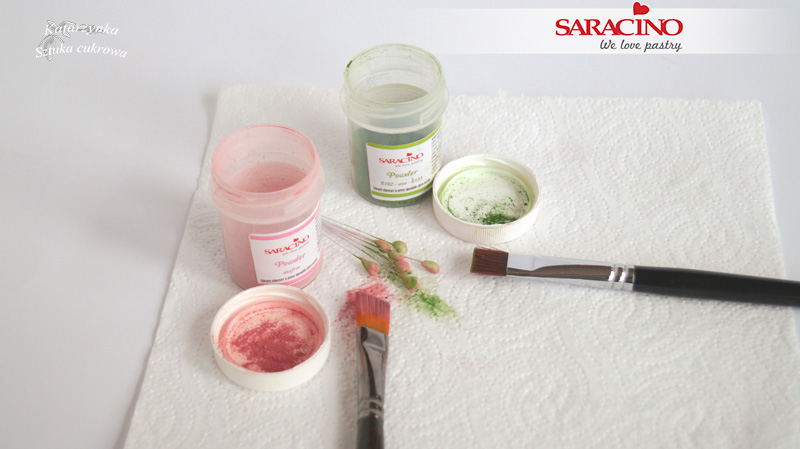 Step 12
Now for the colouring. Dust the buds with green and pink Saracino powder.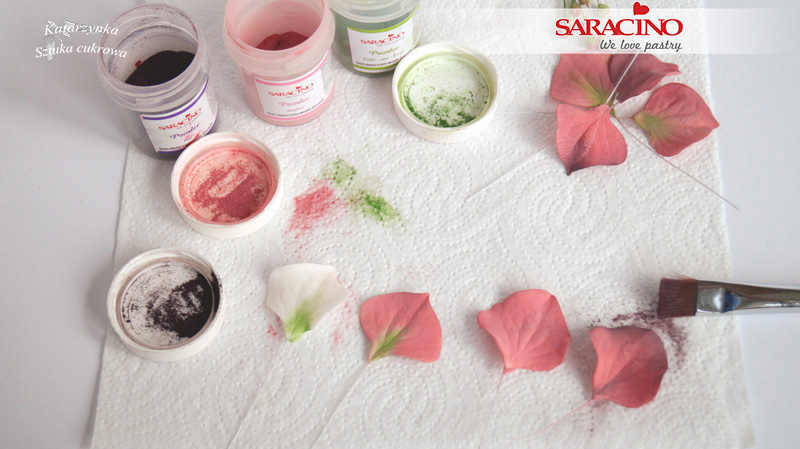 Step 13
Dust the petals with pink powder, add a bit of green. Dust a little violet powder on the edges.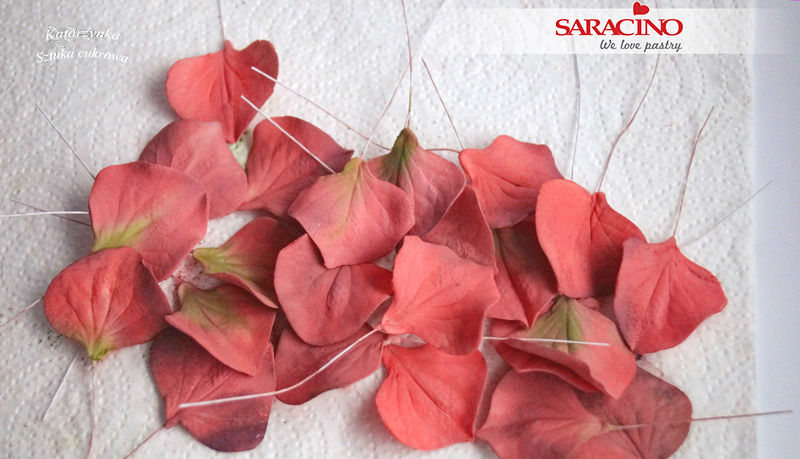 Step 14
Colours combine seamlessly.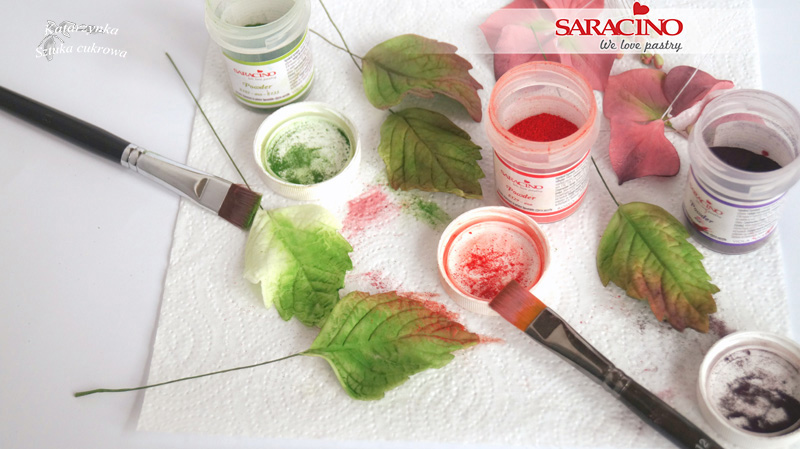 Step 15
This hydrangea is autumnal so try to match the leaves to the flower. I added a bit of red and violet to the green dust.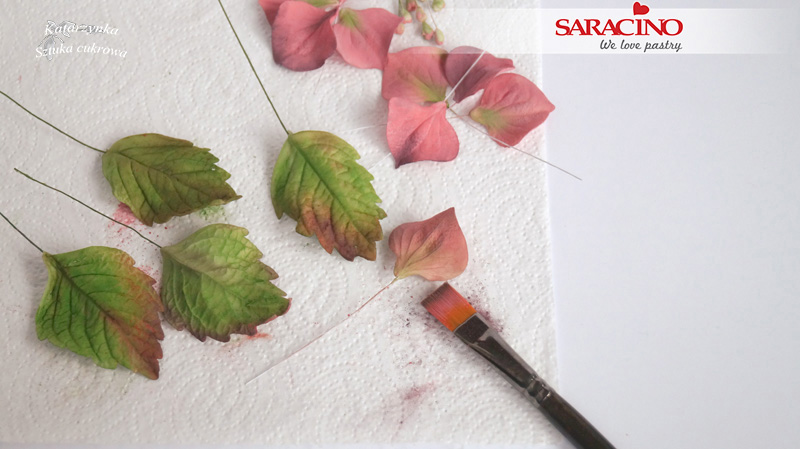 Step 16
Dust the petals and leaves on both sides.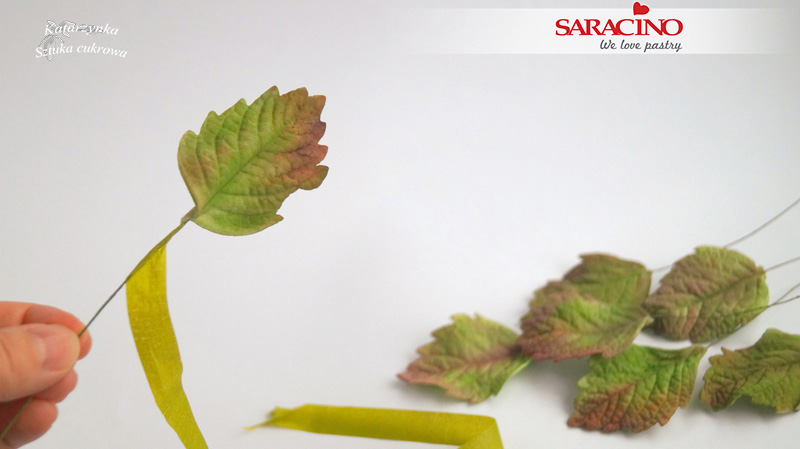 Step 17
Wrap the wire to the leaves with green florist tape.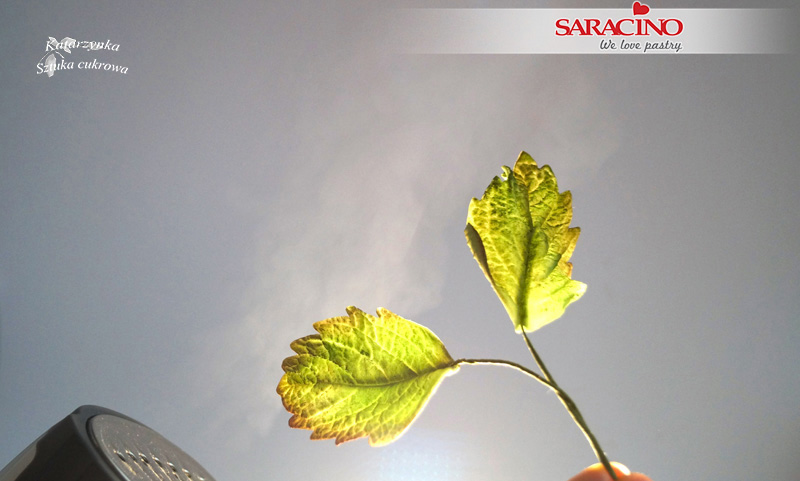 Step 18
Steam the leaves to make the colour more natural and permanent.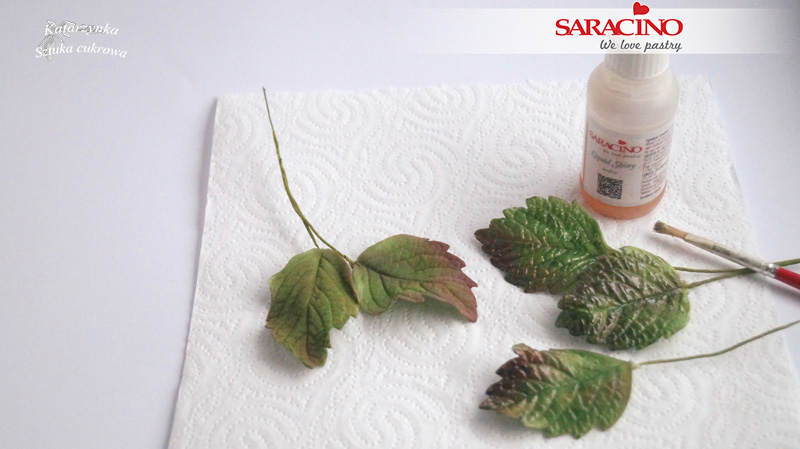 Step 19
Apply Liquid Shiny from Saracino for a natural effect.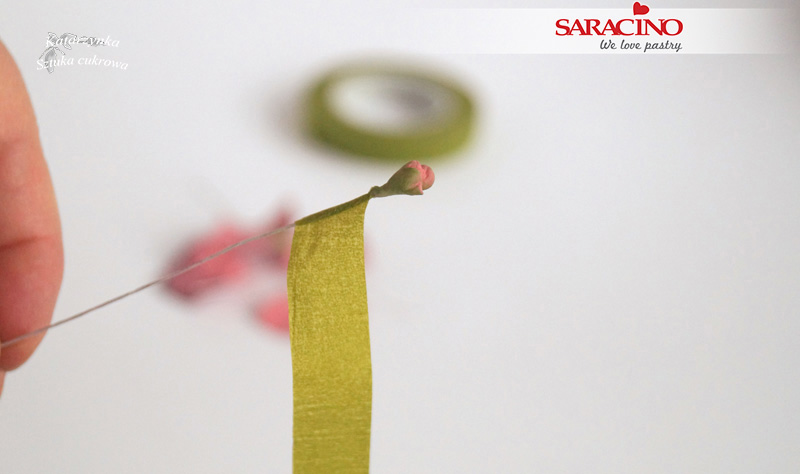 Step 20
Wrap the wire to the bud with green florist tape.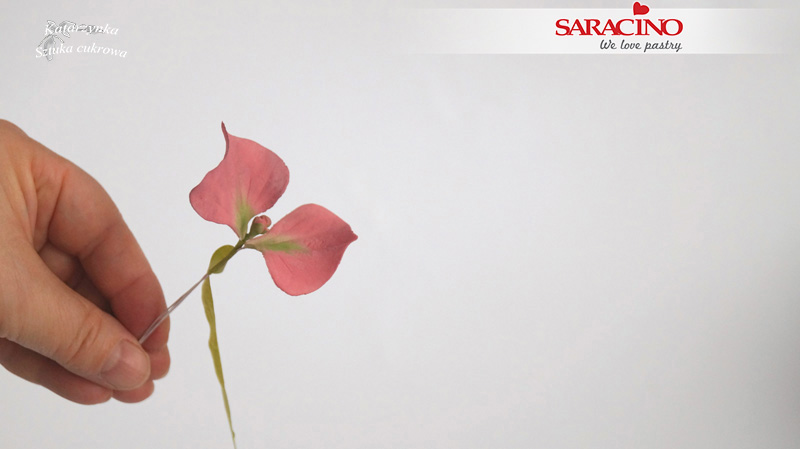 Step 21
Add two petals to the bud with green florist tape.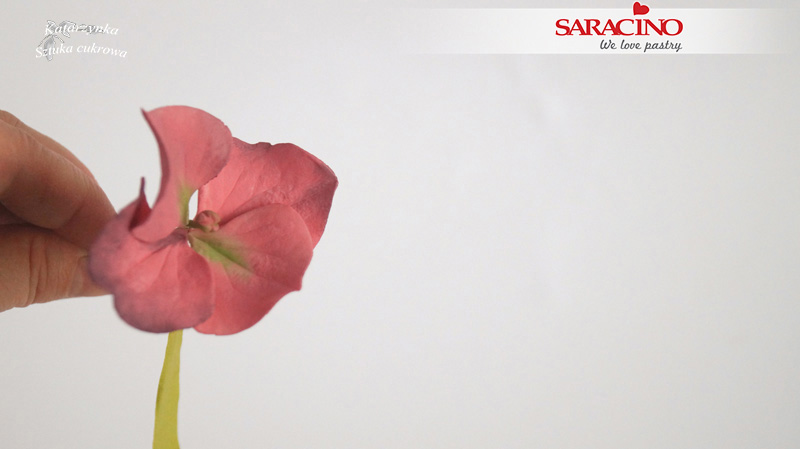 Step 22
Add another two petals on the outside.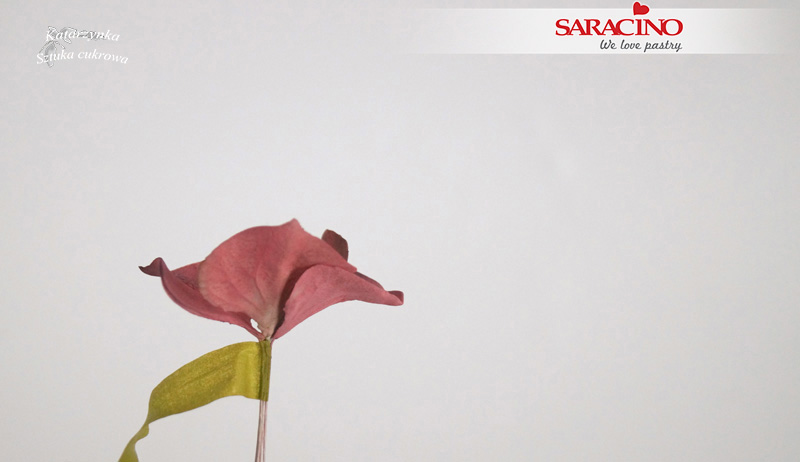 Step 23
All four need to be at the same height.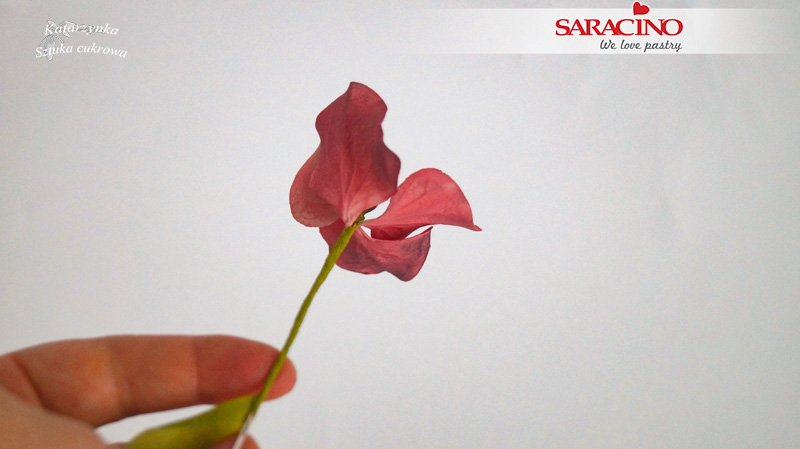 Step 24
Wrap the wire to the end.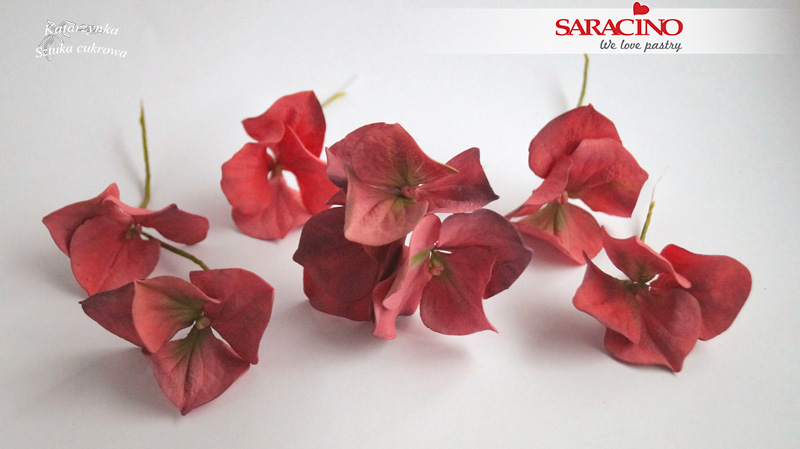 Step 25
Make 8 like shown. Each should have 4 petals on each stem.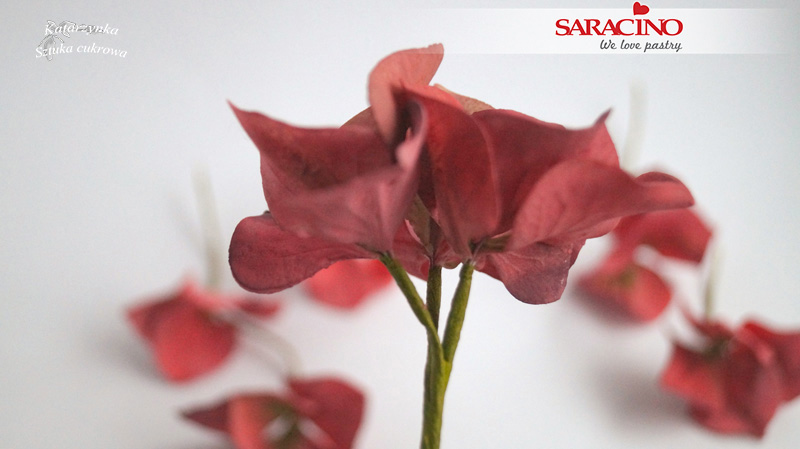 Step 26
Use three stems to form the centre.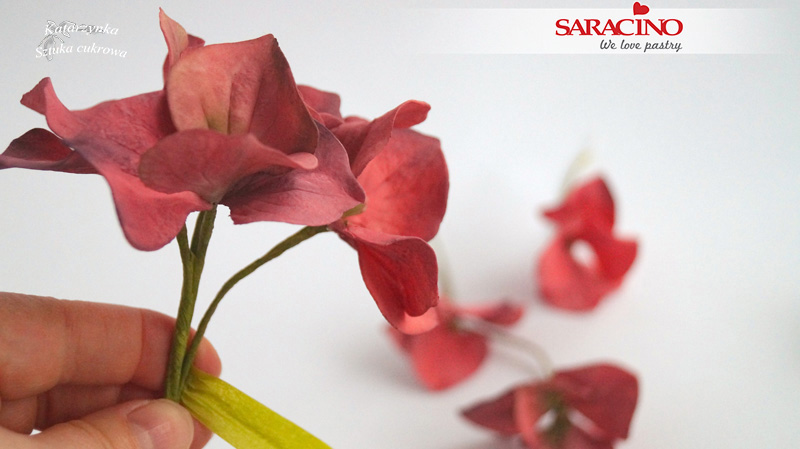 Step 27
Add the remaining stems on the sides. Tape all together.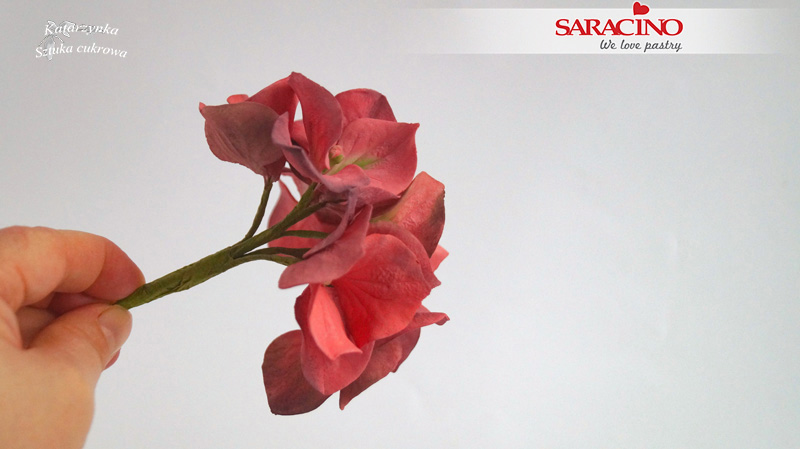 Step 28
The bouquet is ready.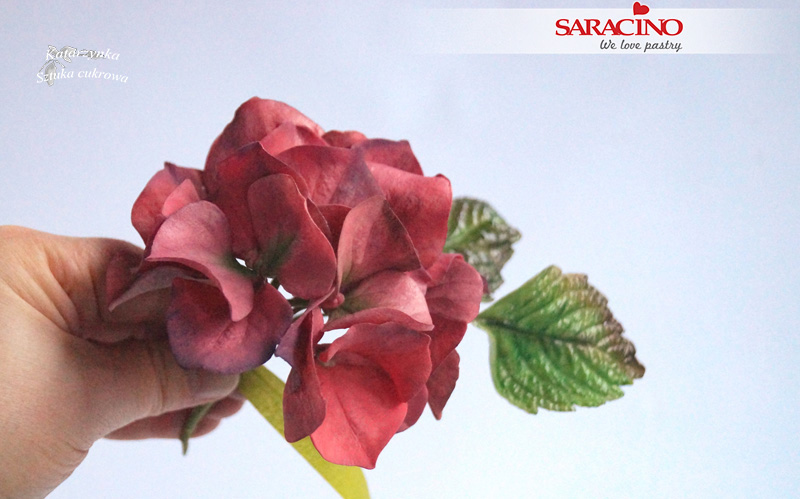 Step 29
Add the leaves where required with florist tape.