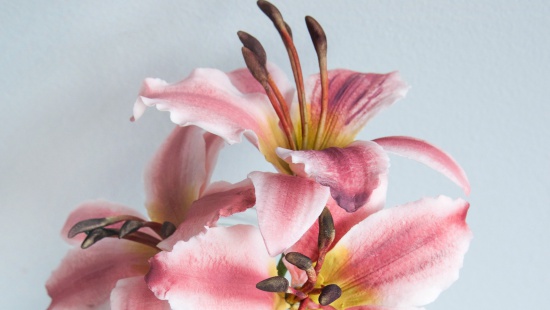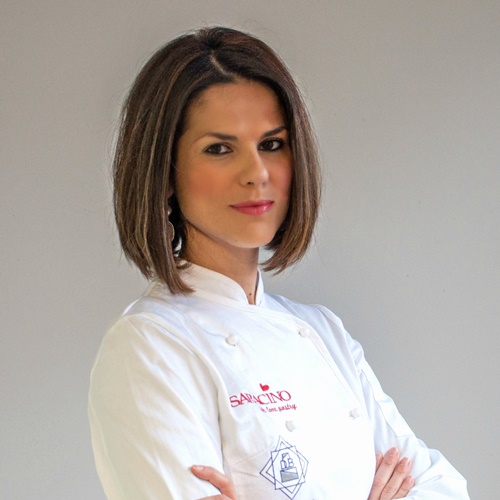 You will need:
White Saracino Modelling Paste or Flower Paste
Edible color dusts: yellow, aubergine, rose, red, green
Cornflour
Vegetable fat
Edible glue
26 gauge wire white
24 gauge wire green
Small roller
Pliers
Foam base
Set of cutters and veiner for Lily
Small scissors
Ball tool
Floral ribbon
Brushes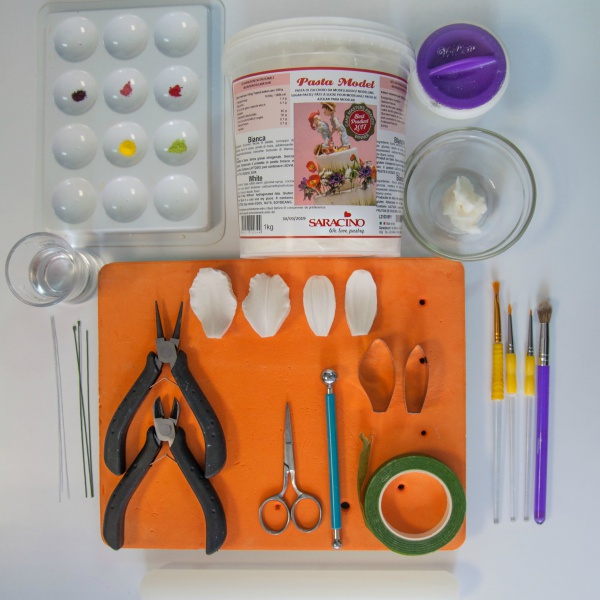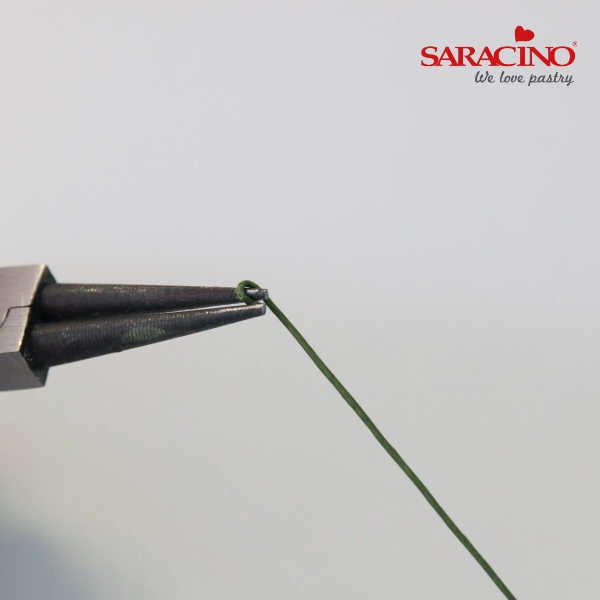 Step 1
Cut 5 pieces of 24 gauge wire to make the stamens. With the pliers rotate the tip of the wire to create a larger grip surface.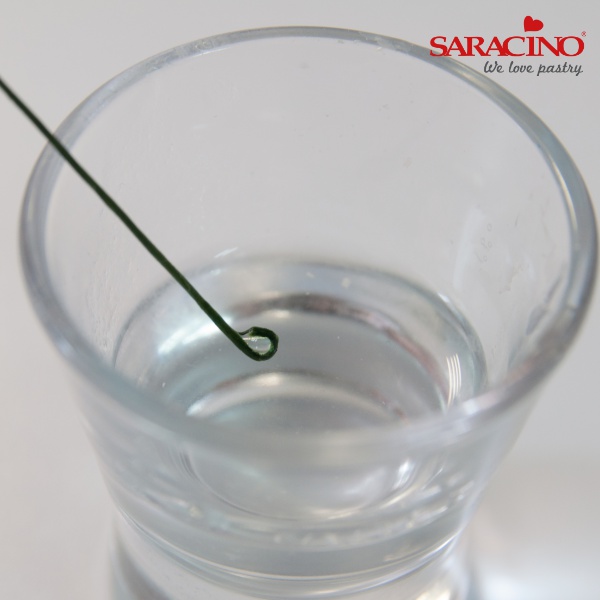 Step 2
Dip the wire in edible glue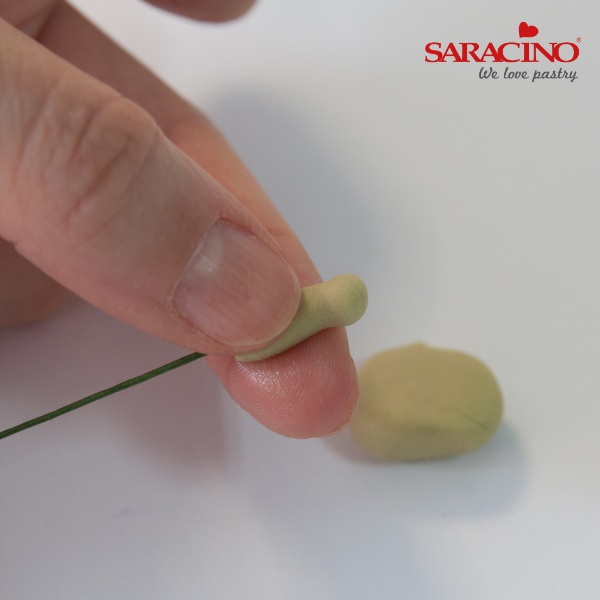 Step 3
Insert the wire into a small ball of paste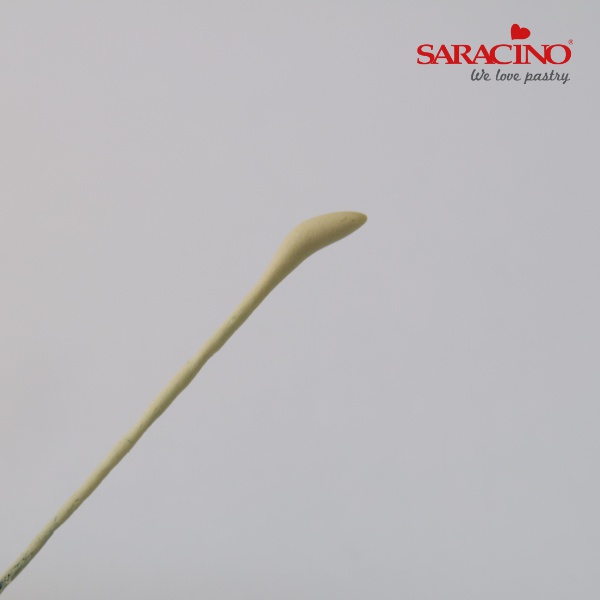 Step 4
Form and roll the paste with your fingers to cover a third of the wire. Try to make sure this is as thin as possible to look realistic.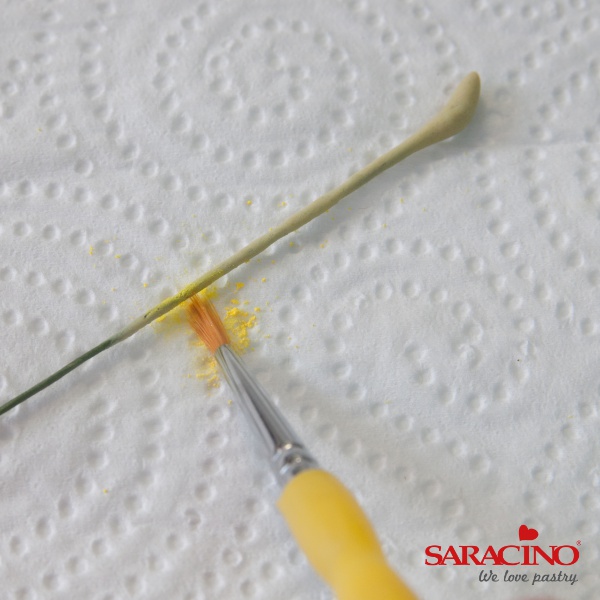 Step 5
Colour the stem in yellow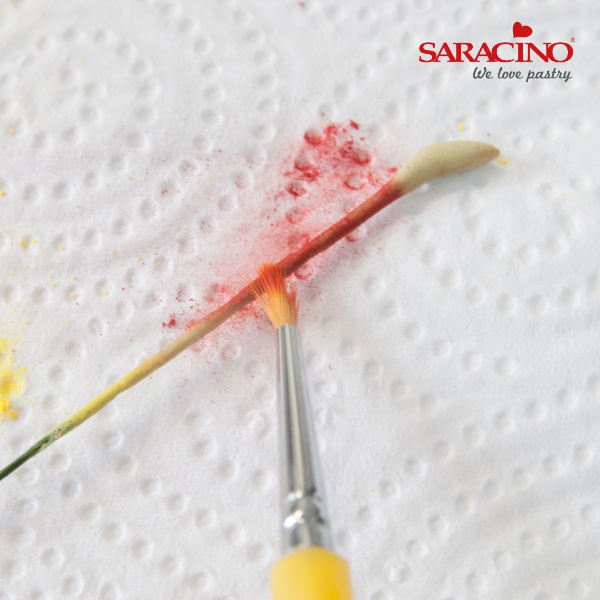 Step 6
Cover with red and aubergine powder colours with a little brush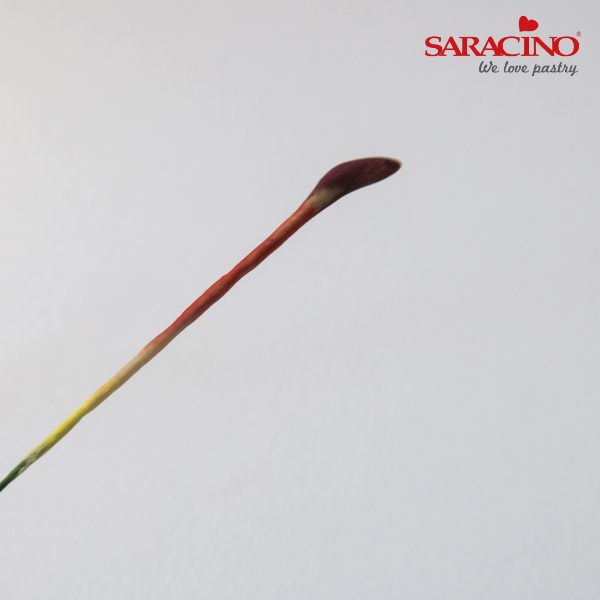 Step 7
Achieve your look with your dusting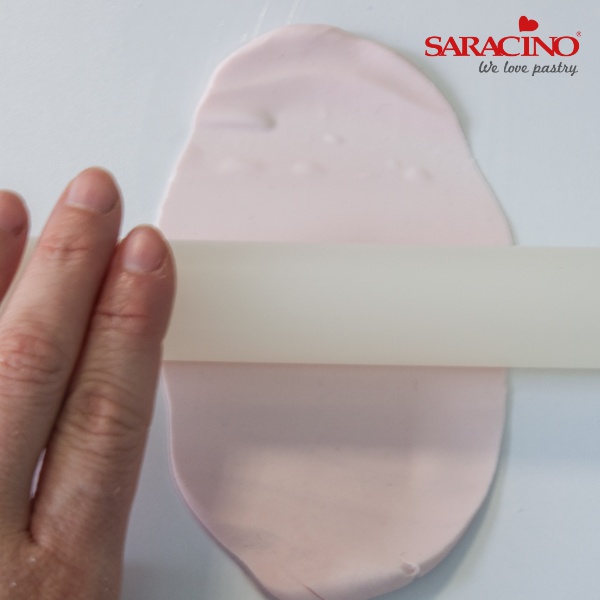 Step 8
Roll the paste using vegetable fat to prevent sticking to your work surface.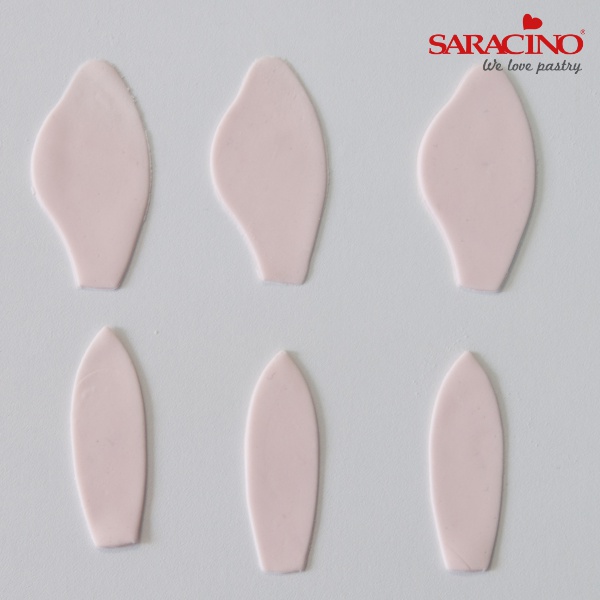 Step 9
Cut out 6 petals using your lily cutter.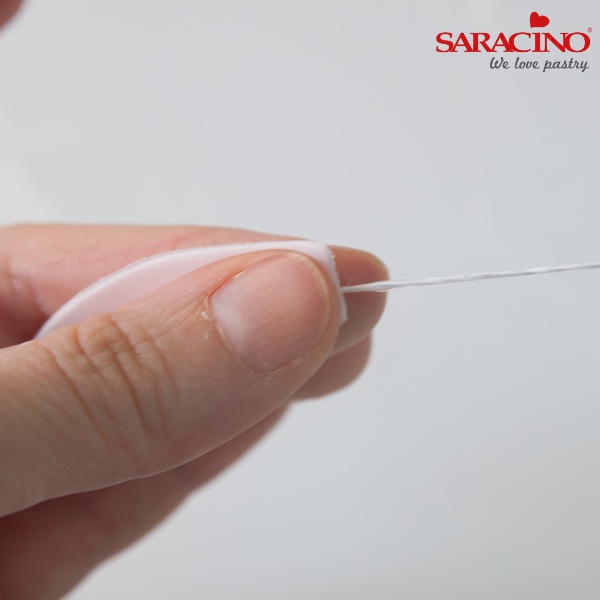 Step 11
Cut 6 pieces of 26 gauge white wire and insert into the previously prepared petals.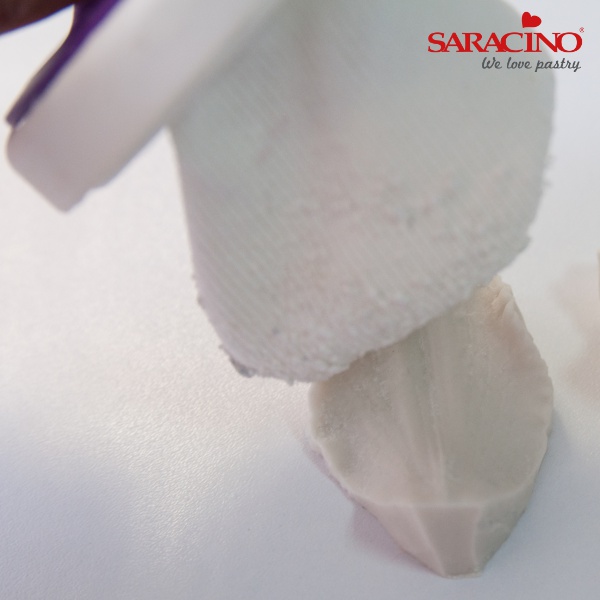 Step 12
Now sprinkle the veiner with cornstarch so that the petal doesn't stick and mark the texture.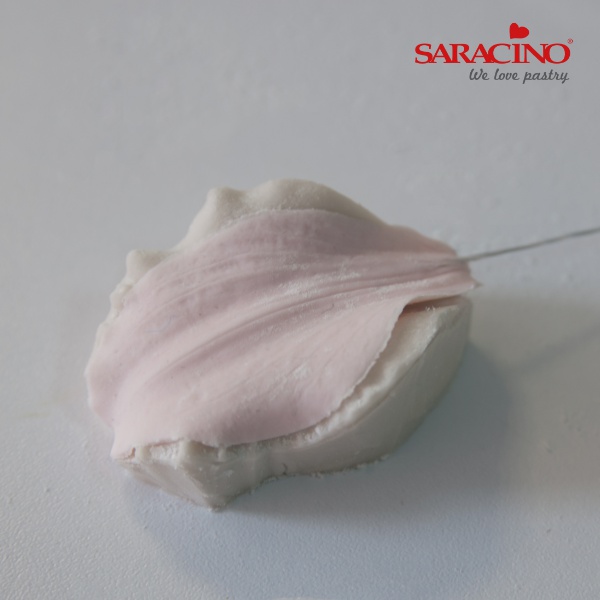 Step 13
Press firmly to form the veining pattern.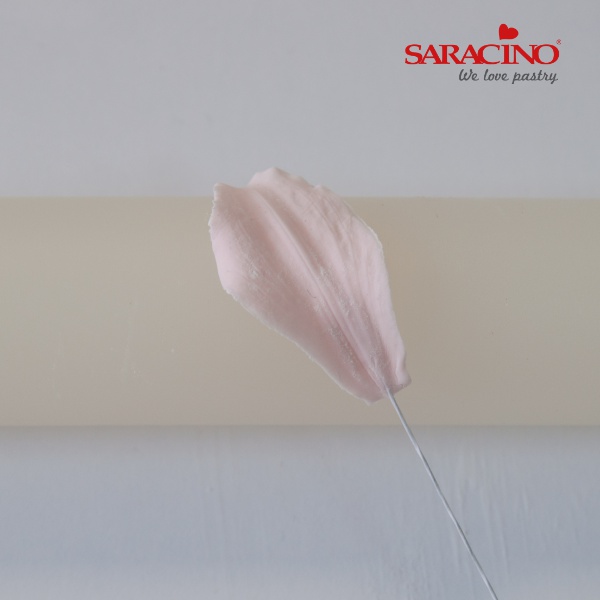 Step 14
Set aside to dry.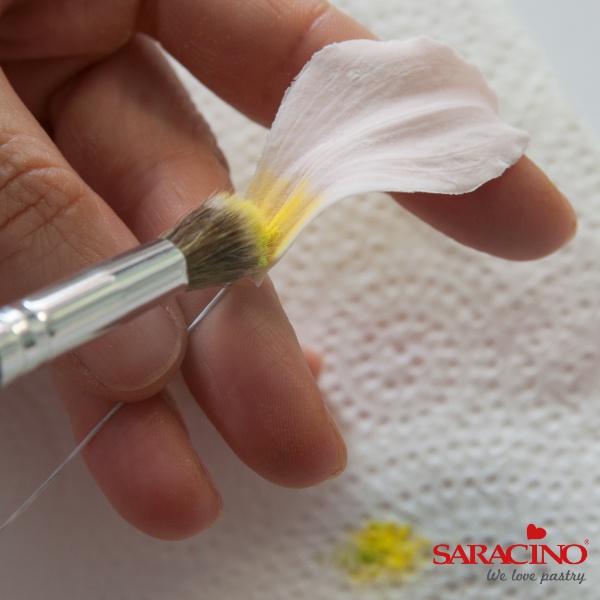 Step 15
When the paste is dry, use a soft brush to apply the dust colours.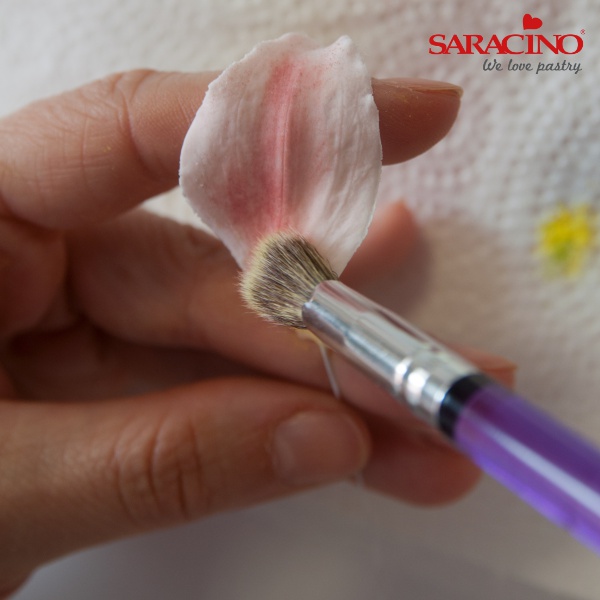 Step 16
At the base of the each petal we apply yellow mixed with green. Dust the rest of the petal using the pink colour.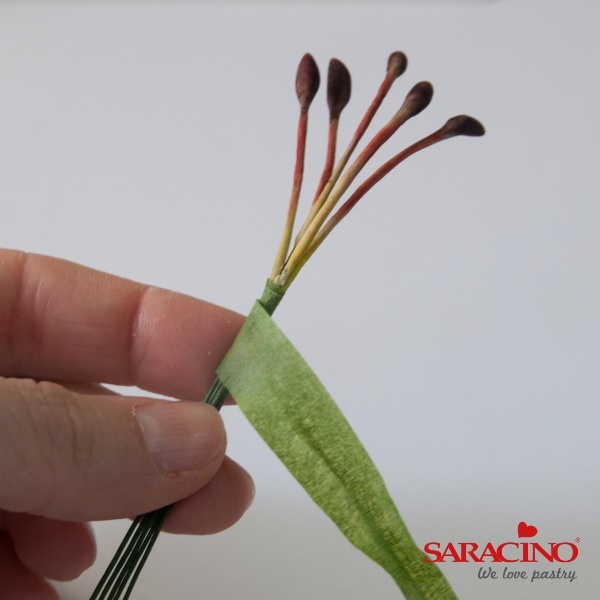 Step 17
Take the stems and bind 5 together using florist green tape.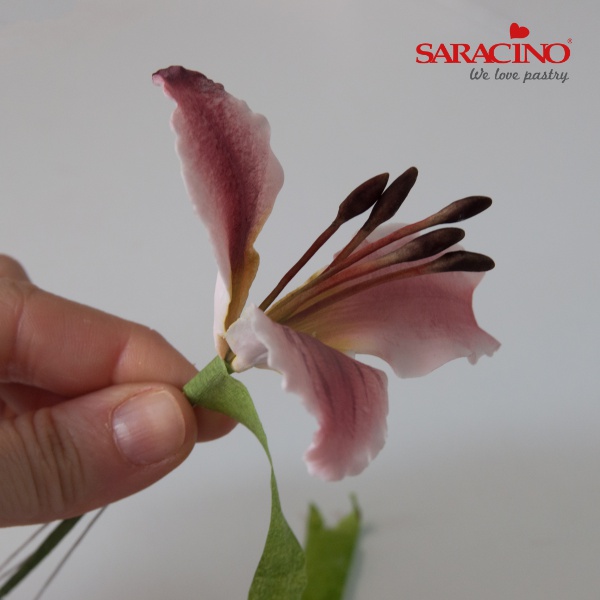 Step 18
Now add 3 large petals using the green florist tape. They should form a triangle shape.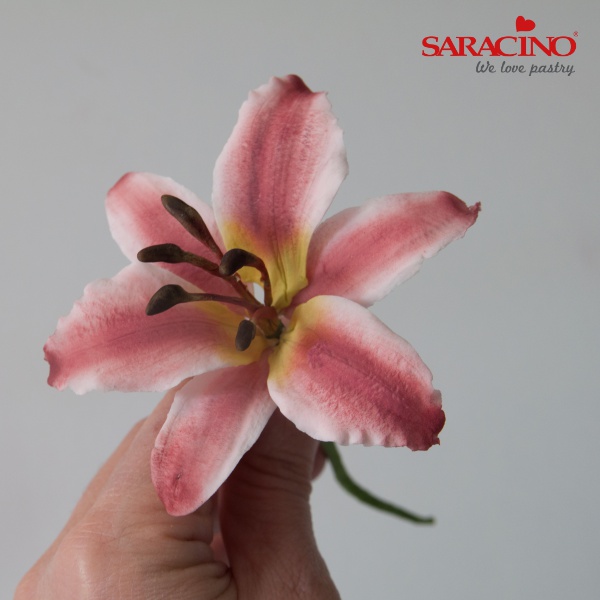 Step 19
Add the 3 smaller petals in between each larger petals. Your flower is ready to go on your cake.