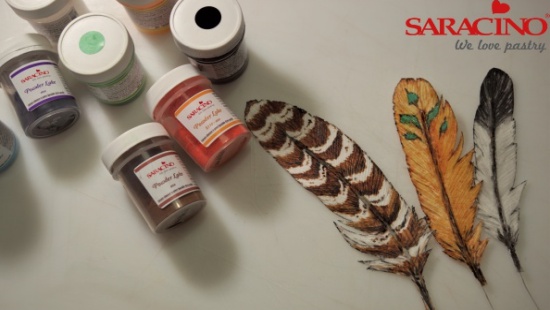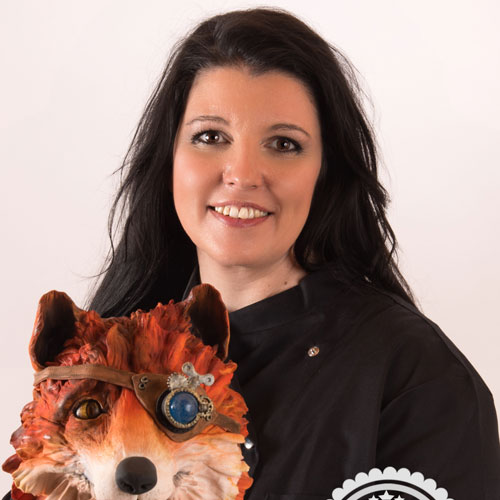 You will need:
Wafer Paper from Saracino – 0.27 thickens
Saracino cocoa butter
Powder dust – black, brown, green, blue, yellow, orange from Saracino
Flower wire 24 gauge
Piping gel from Saracino

 

Small scissors
Pencil
Dresden tool
Painters palette
Brush big wide
Fine brushes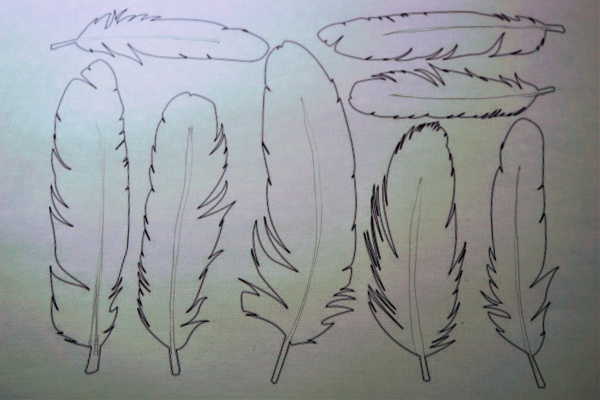 Step 1
Choose a feather template and cut it out with scissors.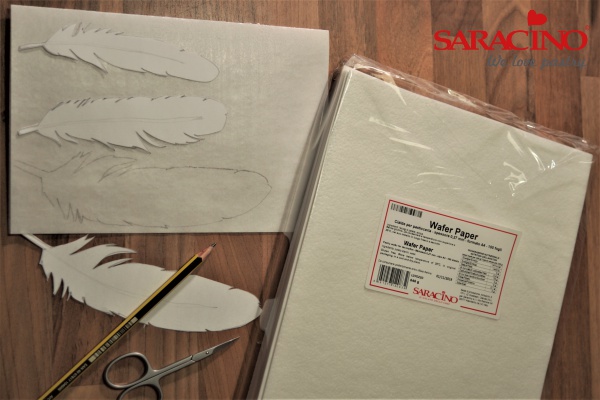 Step 2
Fold the waferpaper so that the rough side is inside. Transfer the template to the outside of the paper using a pencil.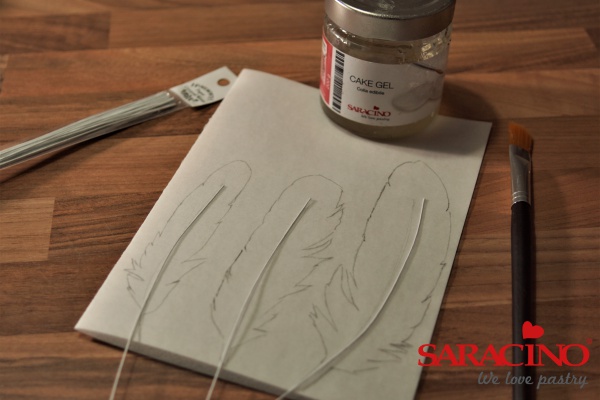 Step 3
Prepare floral wire to a length suitable to fit the centre of the feathers and bend them slightly to give them gentle curvature.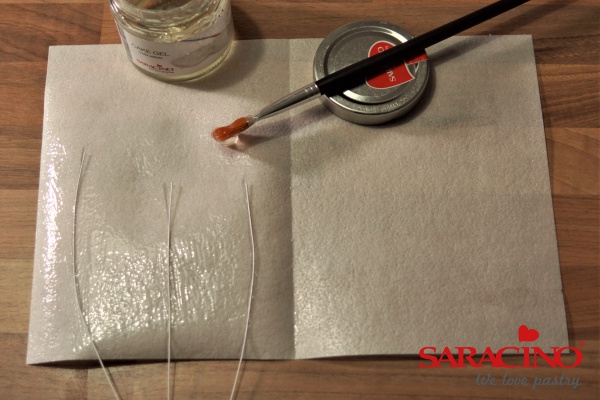 Step 4
Coat the edible paper on the inside with piping gel using a large brush, then place the floral wire and fold. Give good pressure to glue the waferpaper well.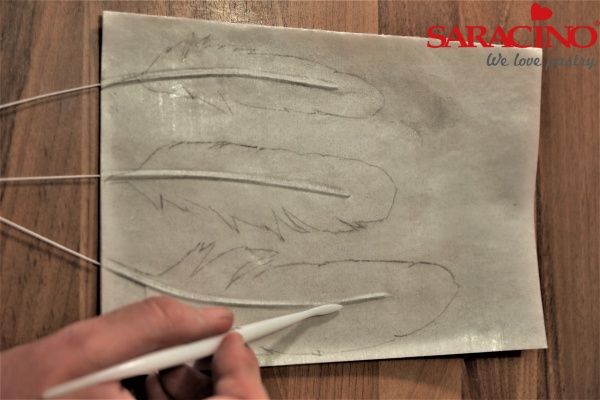 Step 5
Using a dresden tool push the wafer paper over the wire to form the centre of the feather. Let it dry for several hours.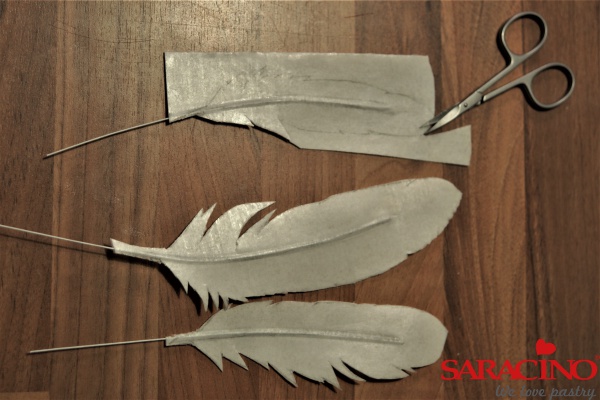 Step 6
Cut out the feathers carefully with small scissors. Add texture to the feather using a Dresden tool.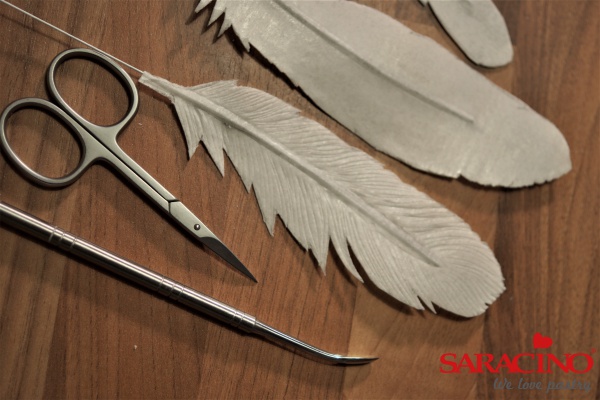 Step 7
Now you are ready to paint your feathers as required.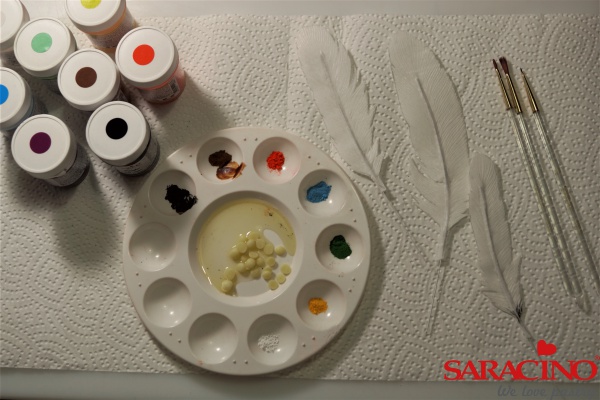 Step 8
Melt the cocoa butter and mix with powder colours.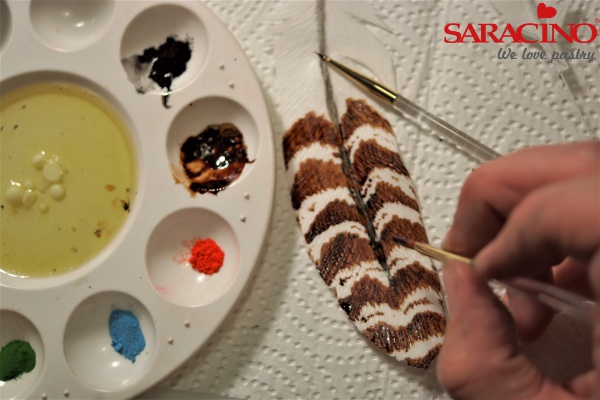 Step 9
Using a thicker mixture paint the darker parts of the feather. To achieve more transparent colour for the lighter sections use a thinner mix.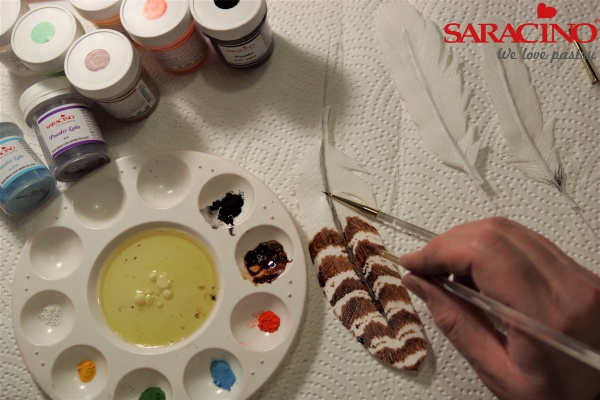 Step 10
I always start with a general base colour (thinner blend) and work with the details gradually. The following details are usually marked in colour and applied with a finer brush.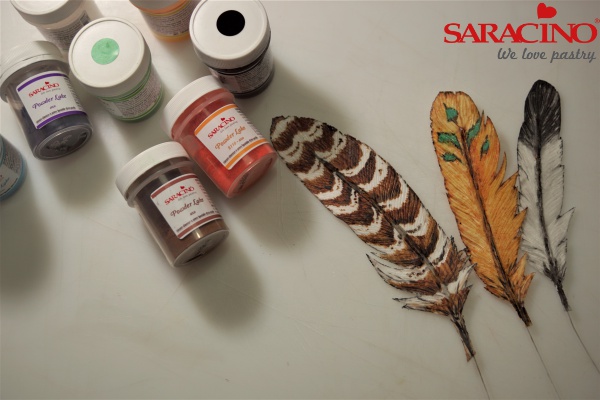 Step 11
The colour scheme can be made as you wish – add a fine marking outer line around the edge of the feather.