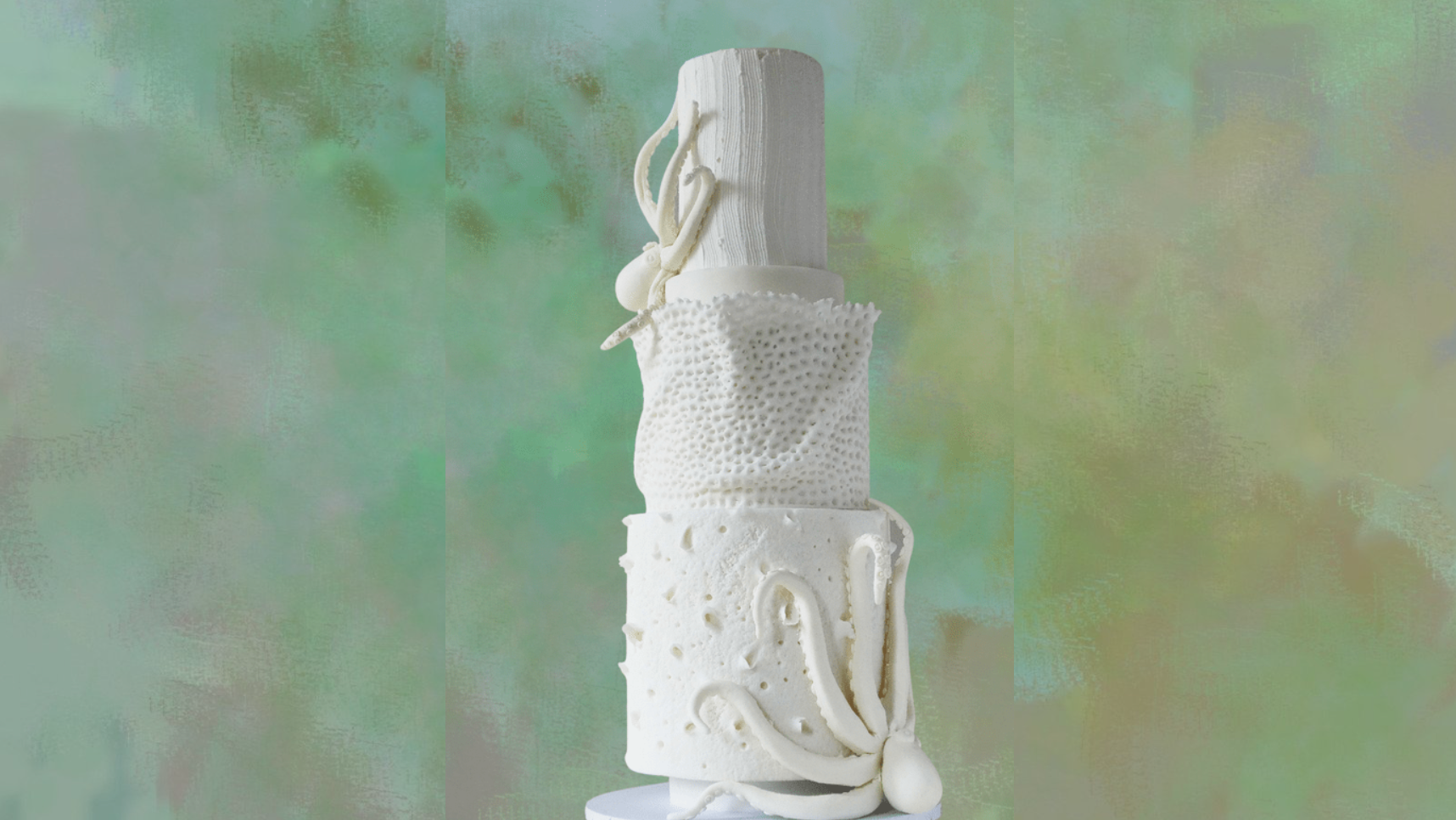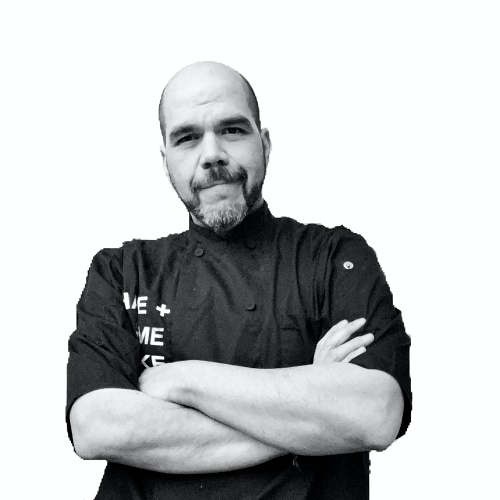 A different kind of Wedding Cake. This tutorial is about textures inspired by live coral reef and the ones washed ashore and dried. On the bottom tier we have a heavily textured tier that reminds you of pieces of coral dried and eroded by the elements. On the middle tier there is a more organic recreation of a live coral as found in reefs and at the top, the tier is textured to simulate sand at the bottom of the sea. The cake is finished by two octopus climbing around it. I went all white because it gives the design a more sculptural/ethereal feeling and because it is a thematic design.
You will need:
SARACINO white Pasta Top

SARACINO white Pasta Model

Rolling Pins

Ball Tool

Scriber Needle

Dresden tool

Veining Tool

Coarse Brush [Kemper] Tool

Pointed Rolling Pin

Zig Zag Edge Pottery Spatula

Sugarworks Shaper : Pointed Chisel (Light Blue)

Sugarworks Shaper : Bone Chisel (Orange)

Number 2 Round Piping Nozzle

White Royal Icing

Craft Knife

Pearl White Dust (OPTIONAL)

A Cake (Dummy) as shown : 5″ x 1″ Deep Round Separator/ 7″ x 7″ Deep Round Tier/ 6″ x 5″ deep Round Tier/ 5″ x 1.5″ Deep Round Separator /4″ x 6″ Deep Round Top Tier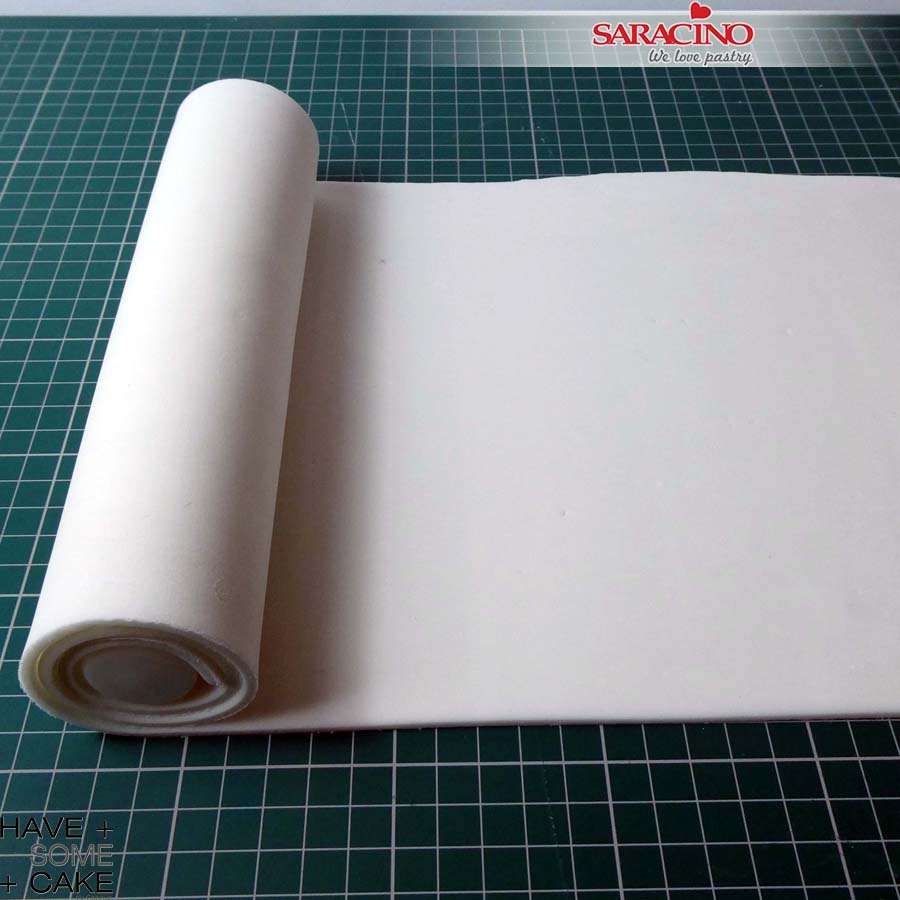 Step 1
Very thinly roll enough Saracino white Pasta Top to wrap the bottom tier. Using a 9″ rolling pin roll the sugar paste around it as shown.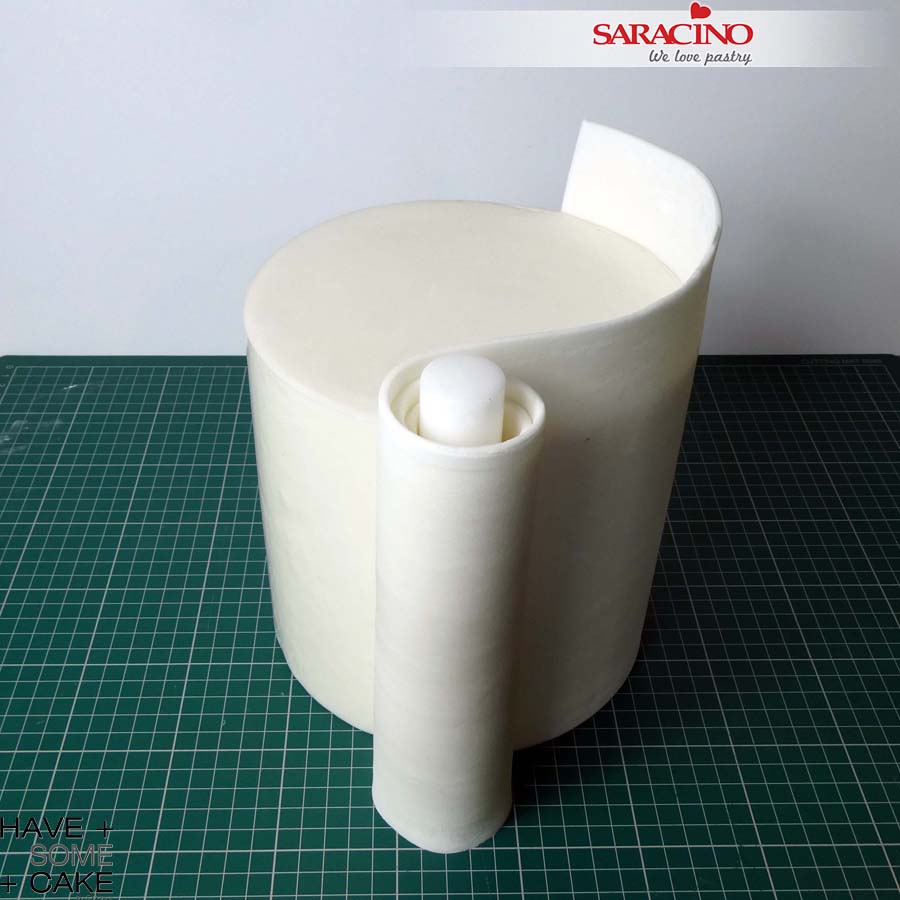 Step 2
Moist the dummy and roll the sugar paste around the tier as shown. With a knife cut the excess sugar paste at the top edge.
TIP: When cutting the excess sugar paste at the top use a new blade or run the blade in Trex so it cuts smoothly. Try to do the whole cut on a turntable and in one go.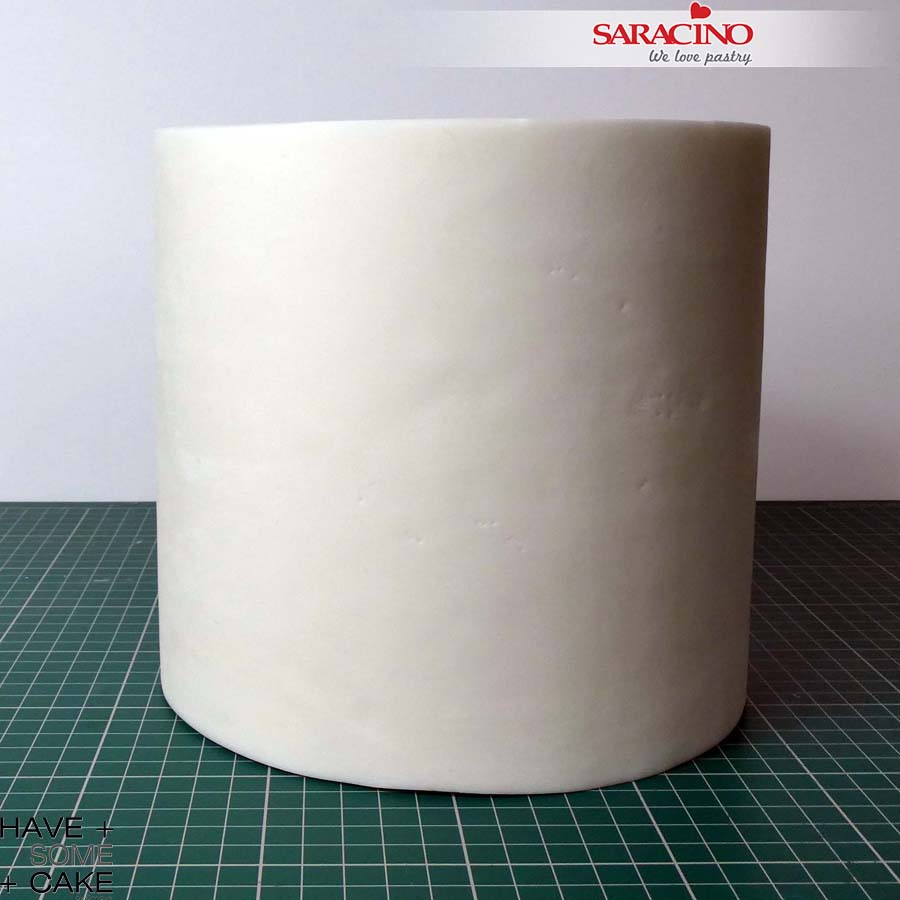 Step 3
Your finished tier doesn't have to be perfect as we will apply a texture.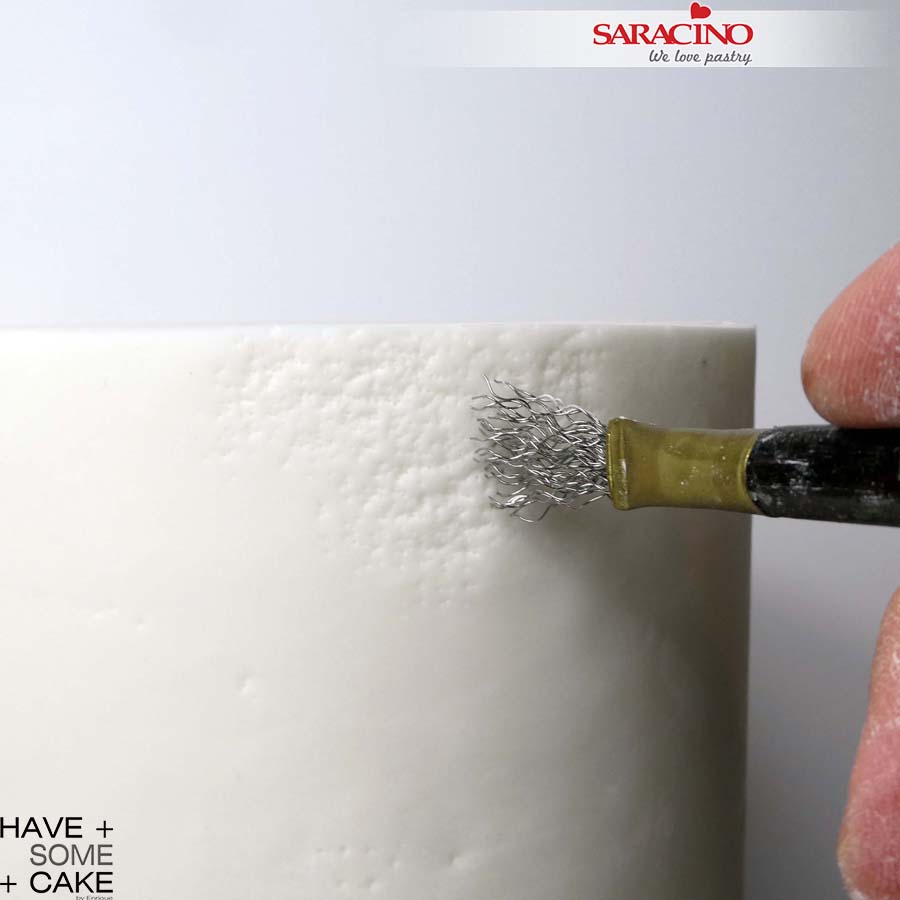 Step 4
Using the Kemper coarse brush start pressing onto the previously covered tier. Use a moderate force when pressing and occasionally press forcefully to create a variation in the texture you are creating.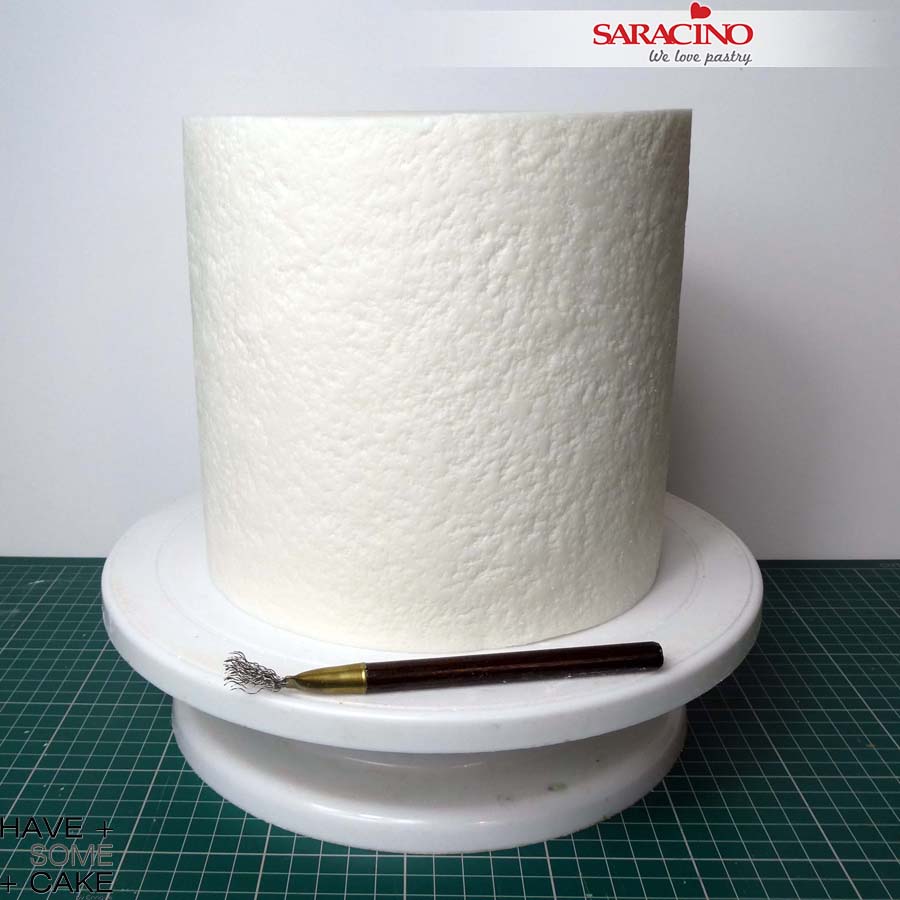 Step 5
You want this kind of appearance.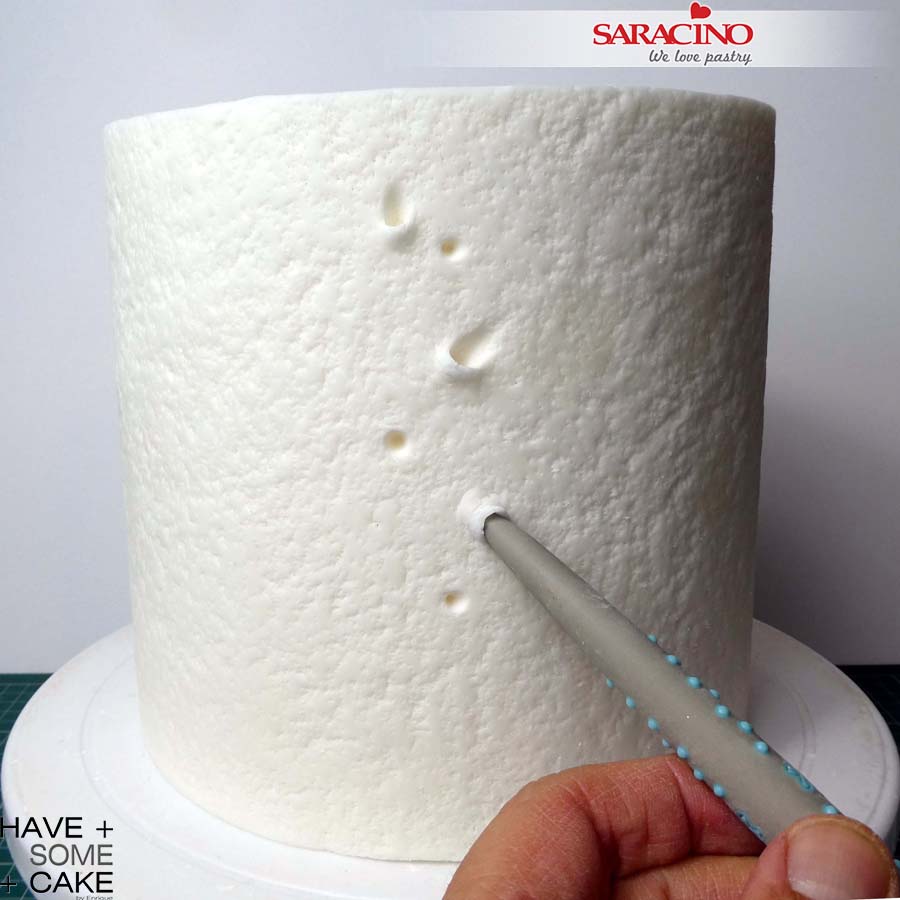 Step 6
Using a pointed chisel tool at an angle start creating cavities. You can go as deep as you want and lift them as much as you like as shown.
Step 7
Using differing modelling tools complement the texture with random craters around. You will be able to work with this while the sugar paste has not dried. Be as gentle or as strong as you like. No

 

limits to create your texture.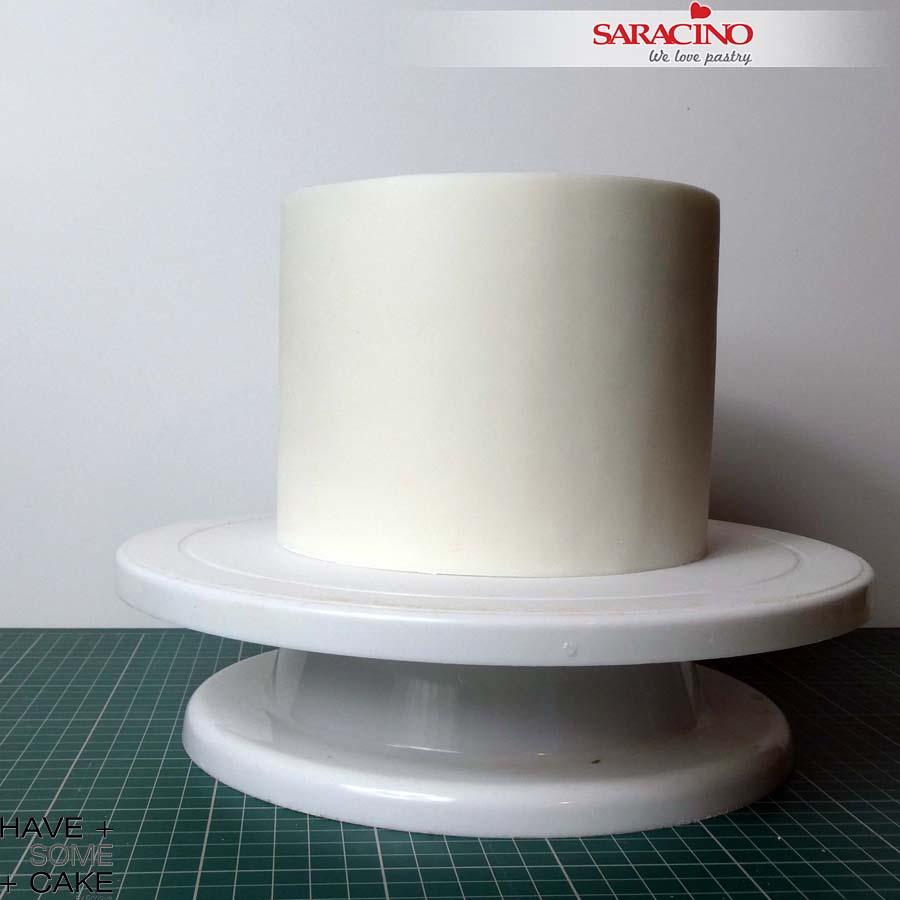 Step 8
Cover the middle tier as described previosuly. This also does not have to be perfect as we will be adding texture.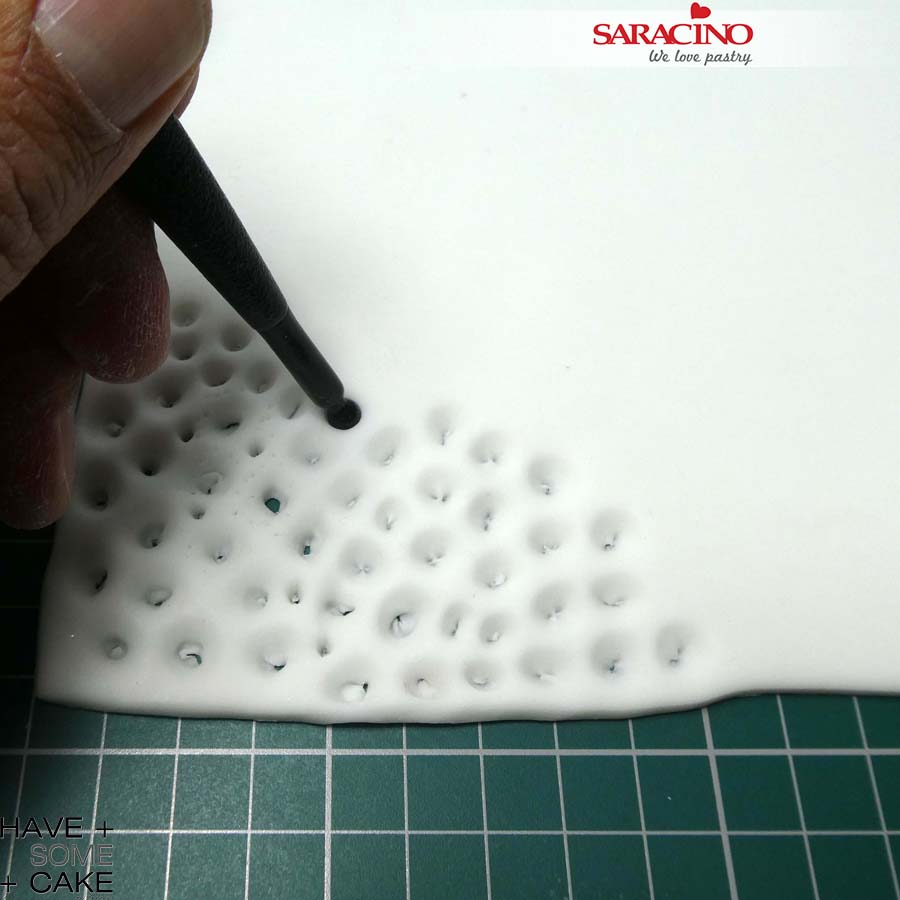 Step 9
Roll a piece of Saracino white Pasta Top the length and height of the second tier. Using a small ball tool start pressing onto the strip of sugar paste as shown.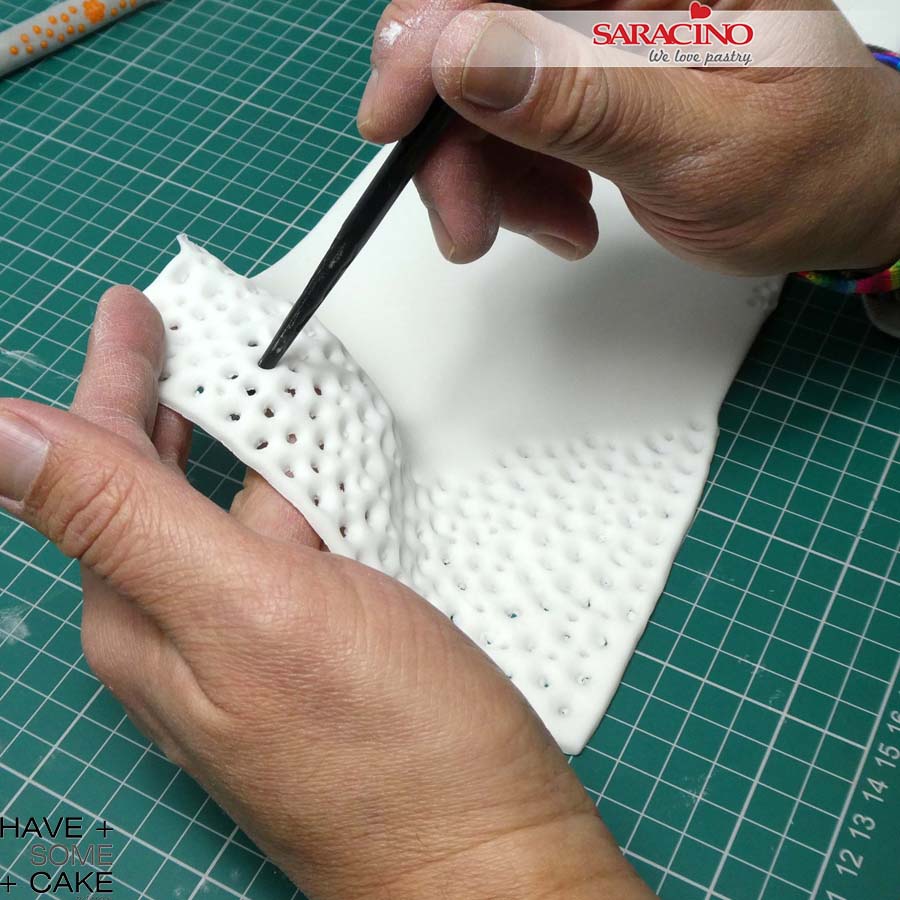 Step 10
Use both ends of the ball tool to create different sizes and as close as possible. This will start deforming the previous round impression creating a more organic coral like structure. Using a veining tool you can perforate even more of the hole as shown in image.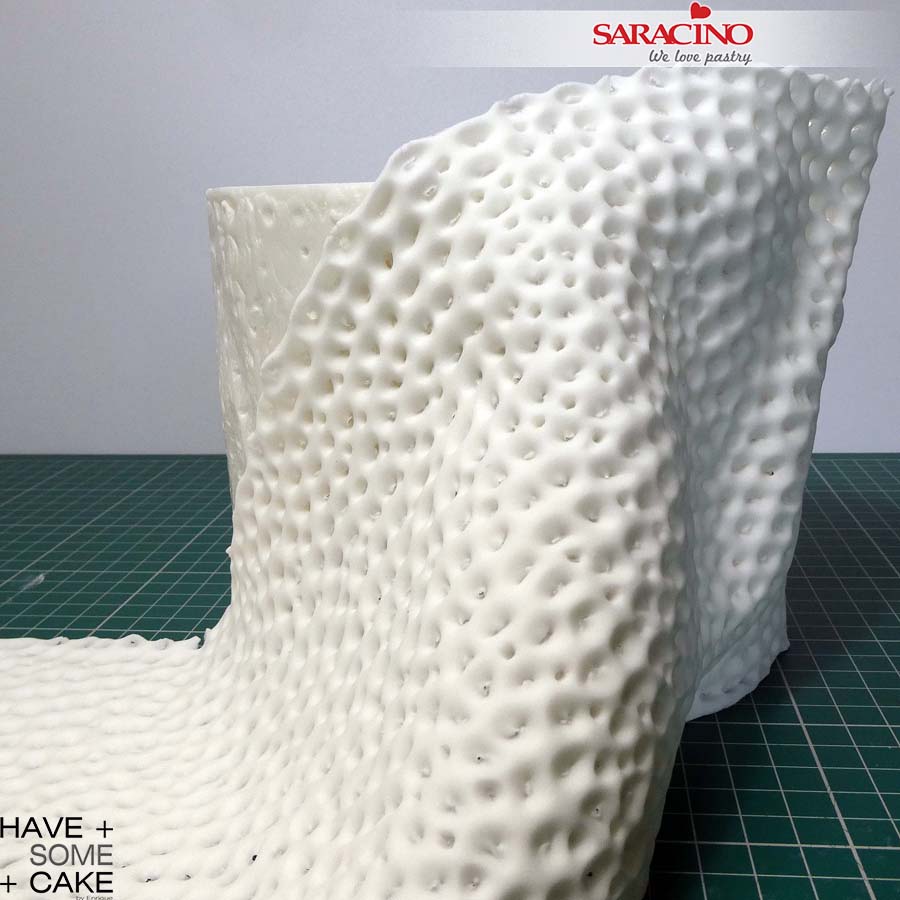 Step 11
Lift the finished strip and wrap it around the tier. When doing this, handle the strip as if you were doing some drapes to create a wavy, organic shape as shown.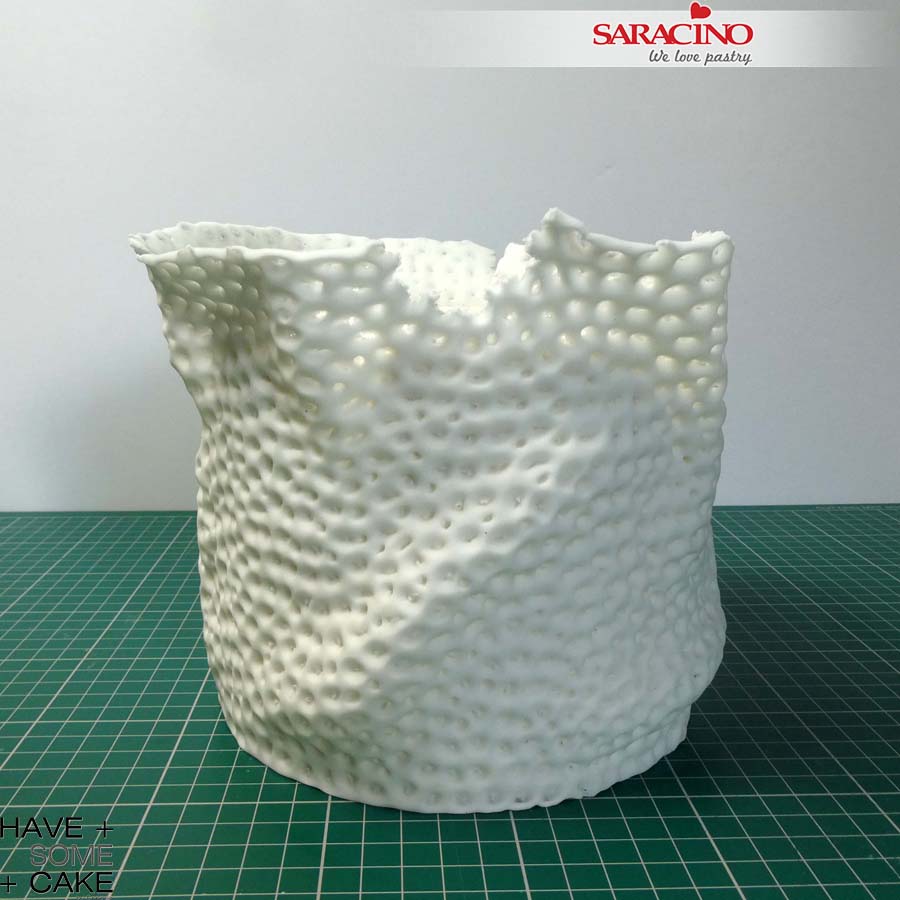 Step 12
Once the tier is fully covered use your fingers to tear the top edge randomly to create an imperfect edge.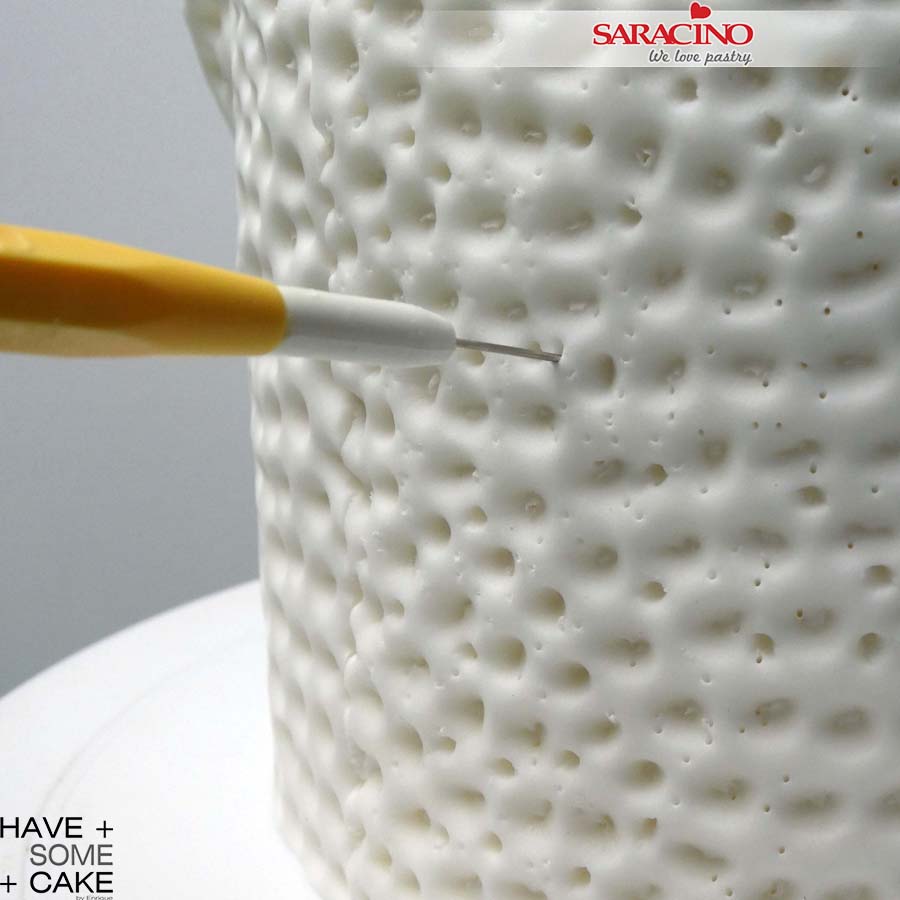 Step 13
Using a sharp tool, perforate the hole structure where you have some draping creating some space for light to penetrate.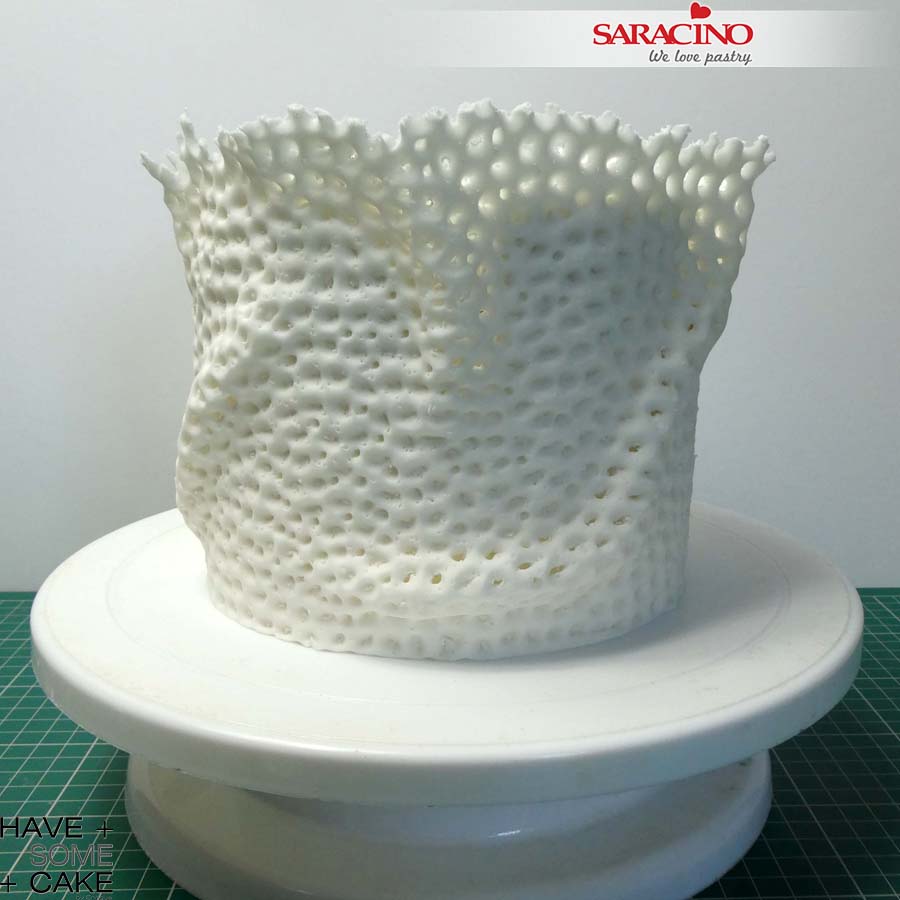 Step 14
Using the same sharp tool start punching all around to make little tiny holes on it. Live coral is not completely smooth and this will give a second more detailed texture to this tier.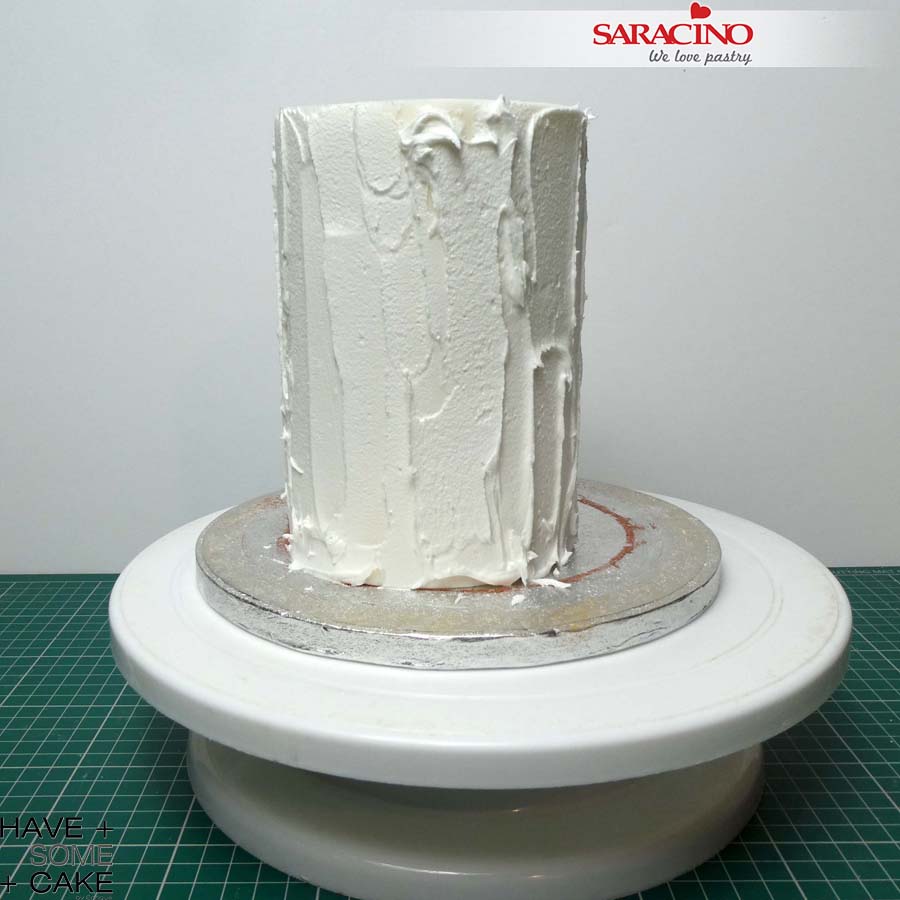 Step 15
Prepare some Saracino Royal Icing to the 
instructions on the packaging. We need a hard peak mix. Cover the top tier with it.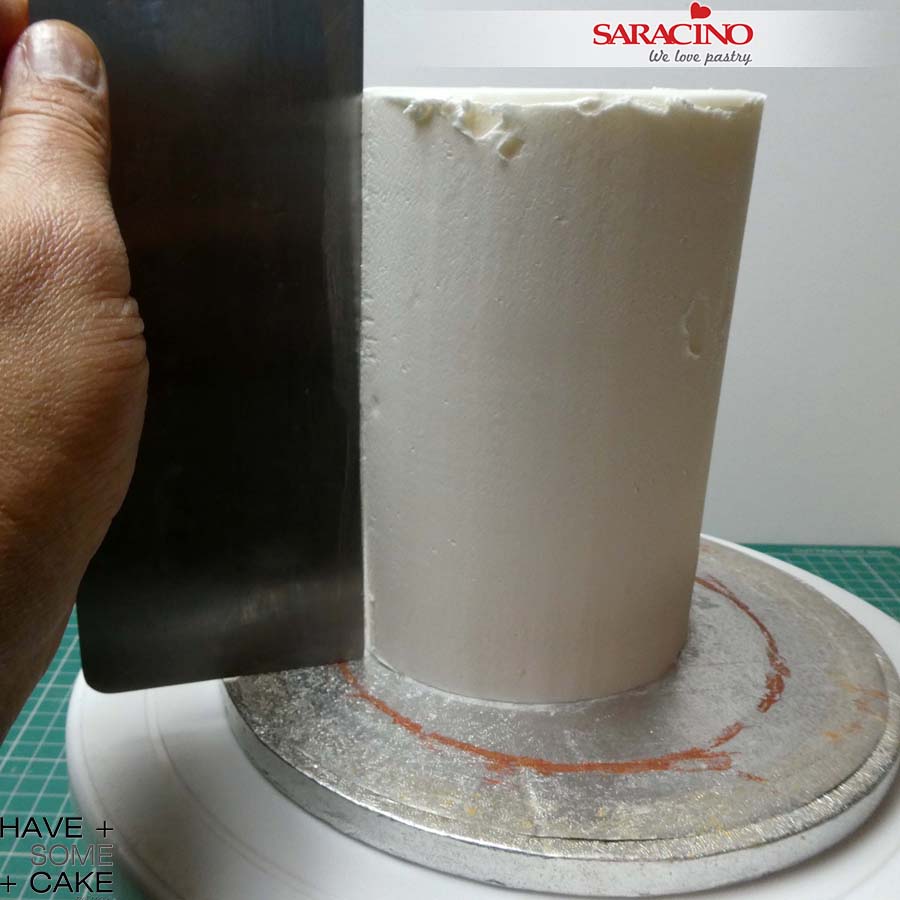 Step 16
Using a metal scraper remove the excess. We do not need a perfect smooth finish as we are again adding texture.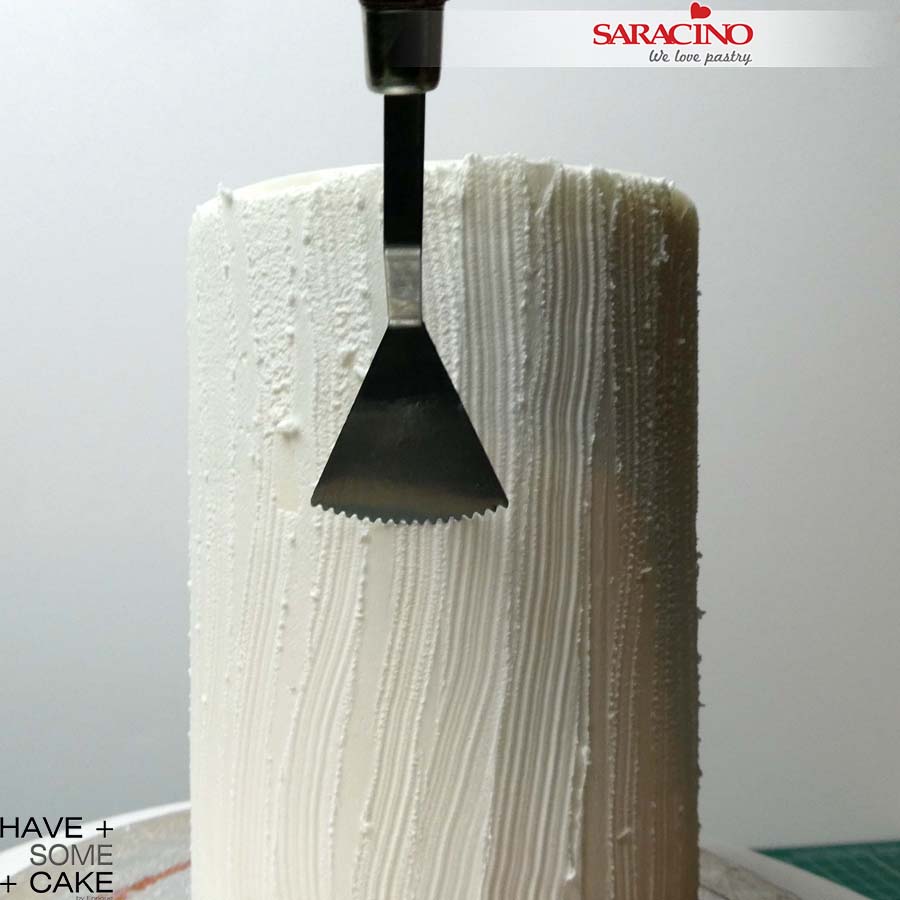 Step 17
Before the icing dries use the zig zag edge pottery tool to create wavy stripes. It is a very subtle but effective texture.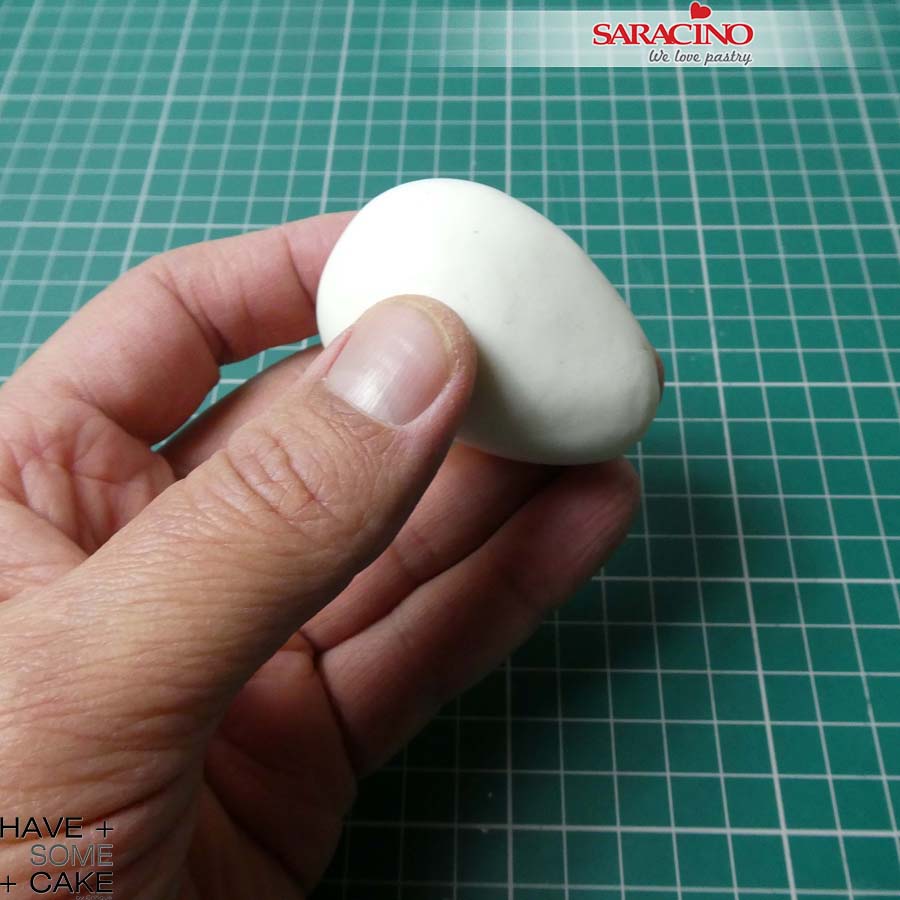 Step 18
To make the head of the octopus, roll Saracino white Pasta Model in your hands to create an egg shape.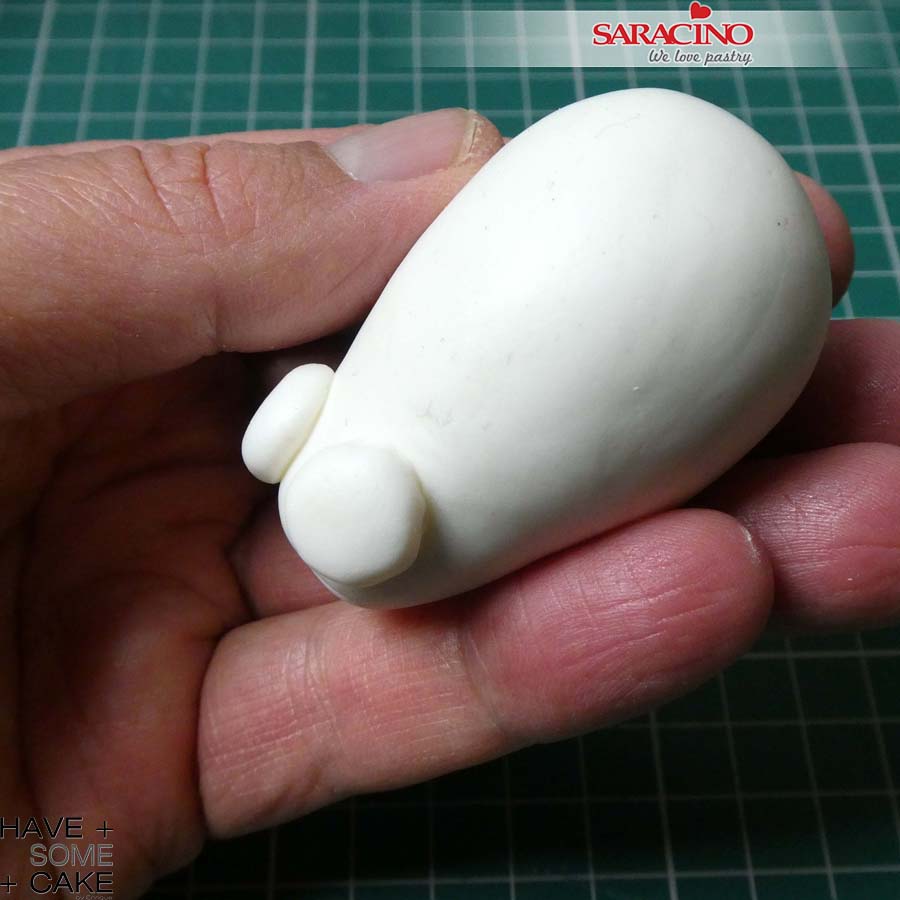 Step 19
Make two smaller balls and flatten them to create the eye sockets

 

and attach them to the thin end of the head as shown.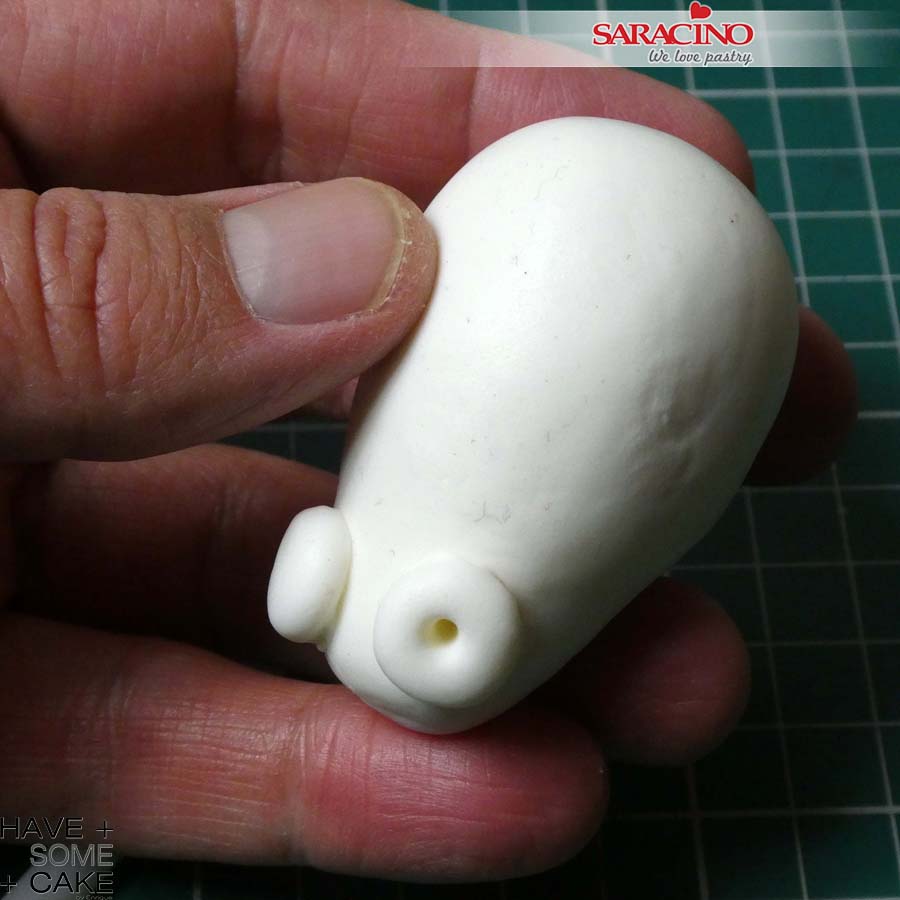 Step 20
Use a modelling tool to press two eye sockets.
Step 21
Roll a small ball of white modelling paste and place it in the previously make hole in the eye sockets. Leave to dry while you make the tentacles.
TIP: I decided to make the octopus in 2 parts, the head separated from the tentacles so I wouldn't have to wait for it all to dry. Also as it would be easier to handle the tentacles to position over the cake without the head.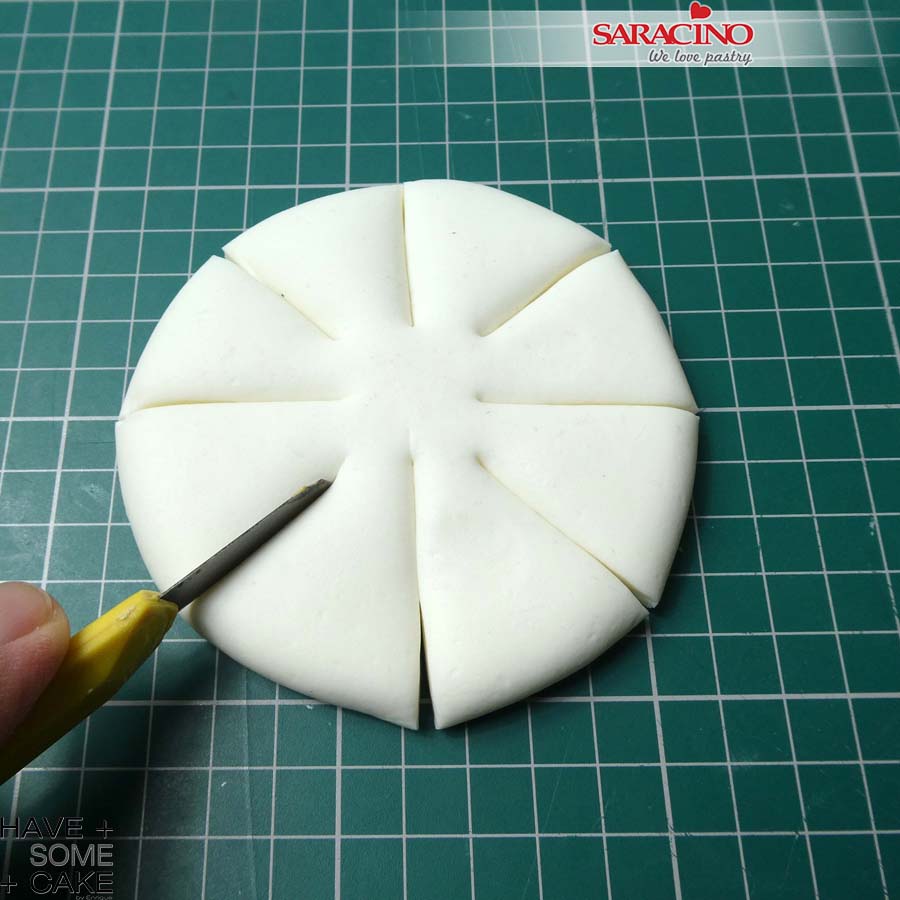 Step 22
For the tentacles roll a ball of white Pasta Model and flatten it. With a knife cut equally into 8.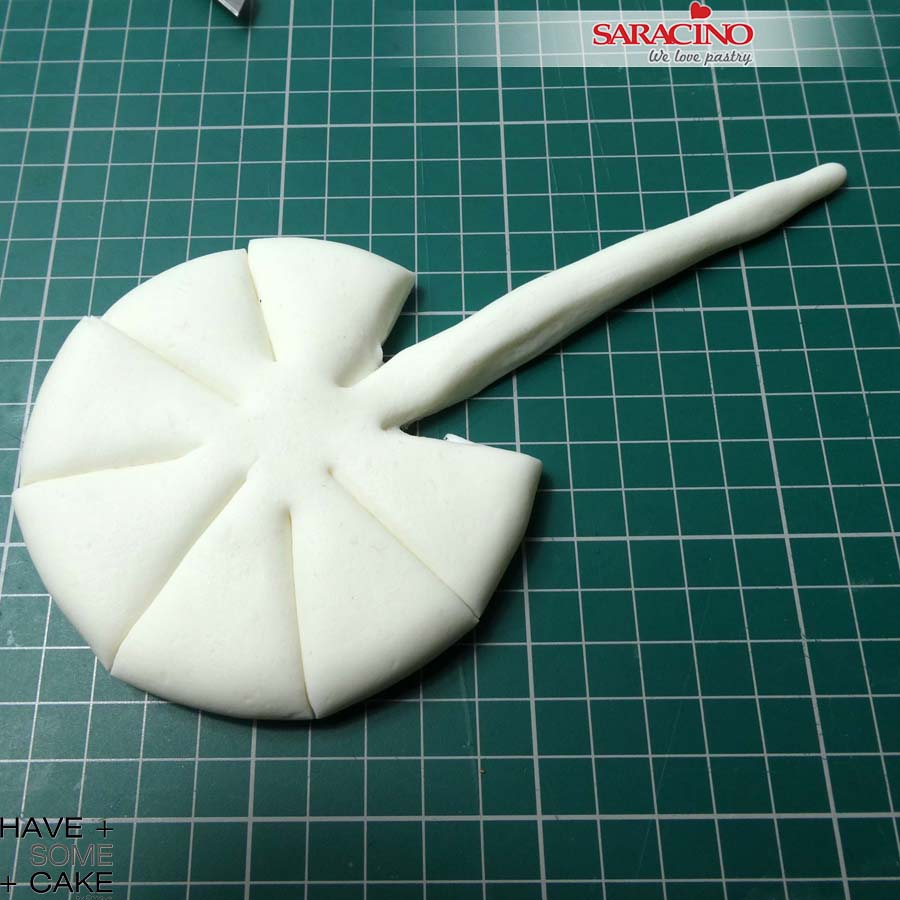 Step 23
With your hands roll and thin one portion at a time until you have the 8 tentacles.
TIP: Alternatively, you can do each tentacle separately and join them when ready but as the tentacles are placed vertically you will have to join them and leave to dry in position on a dummy as there isn't anything holding them together. Remember this is not an exact biological octopus recreation.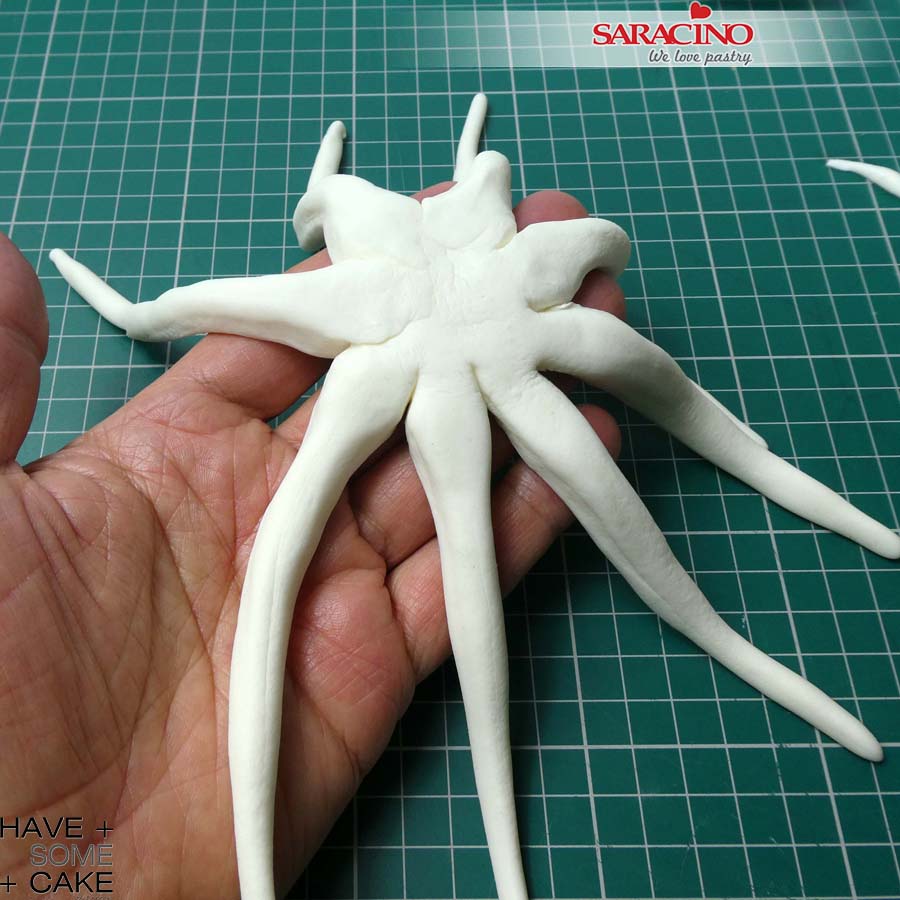 Step 24
Your tentacles should look like this.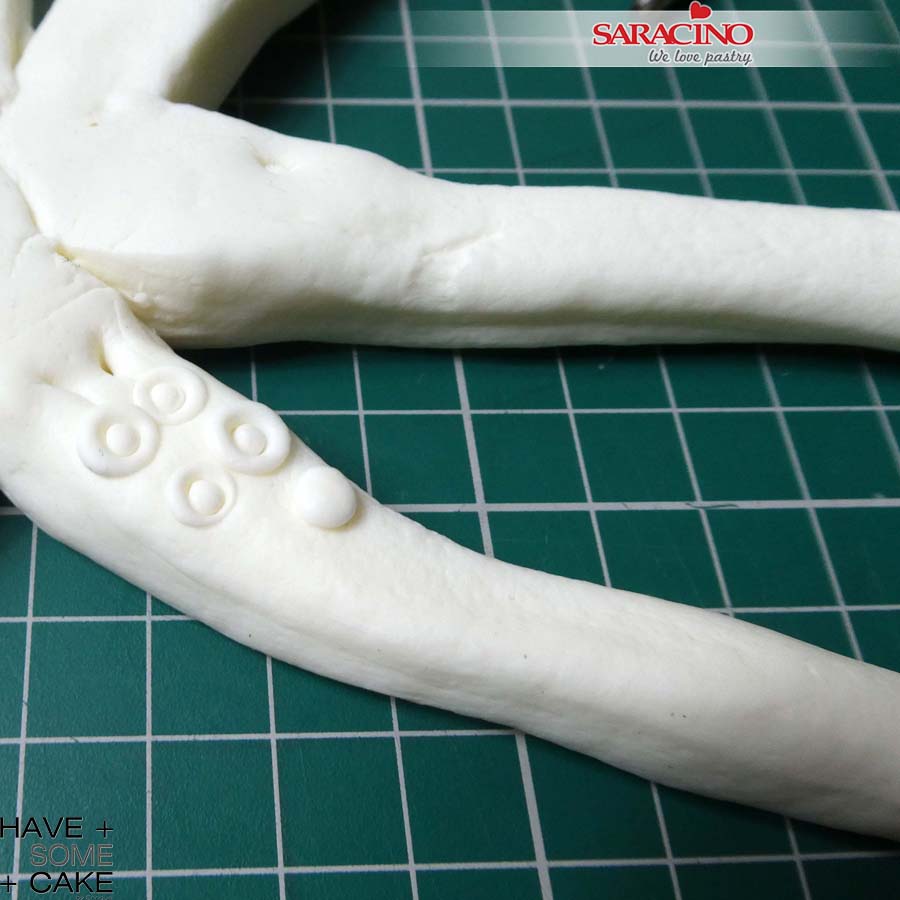 Step 25
To make the tentacle suckers roll small balls of white Pasta Model and start placing them onto the tentacles.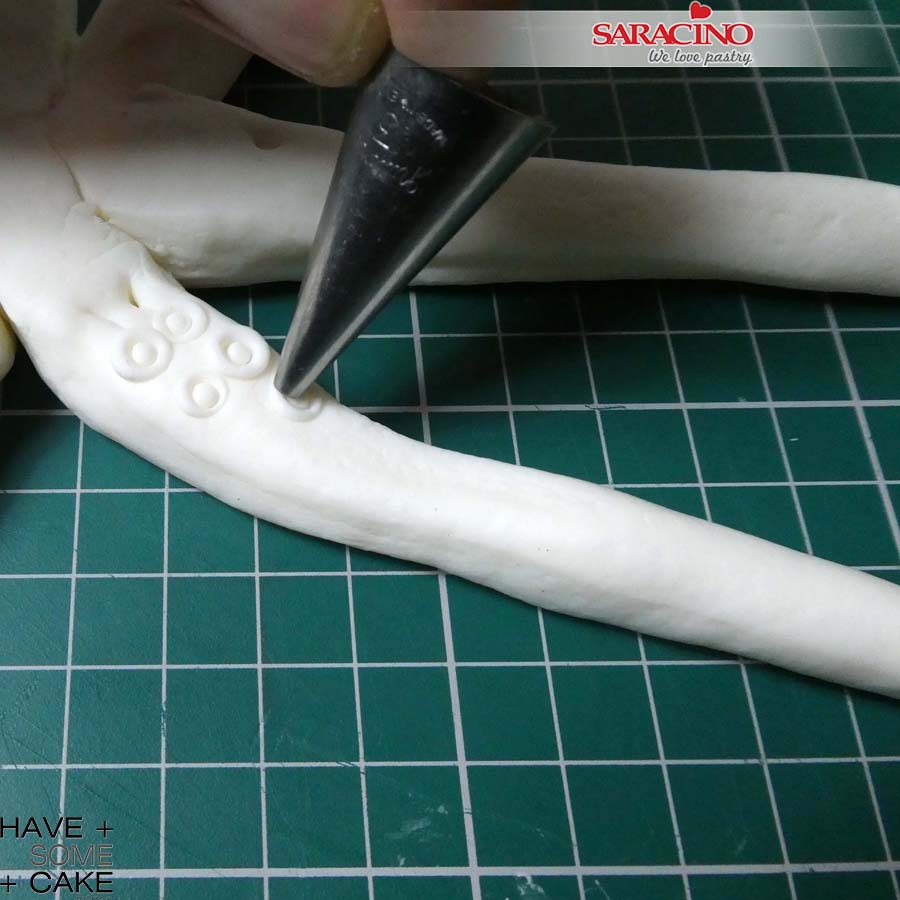 Step 26
Using the number 2 round piping nozzle press each ball to give the sucker look. Repeat for all 8 tentacles. For this project you will make a larger octopus for the bottom tier and smaller one for the top tier.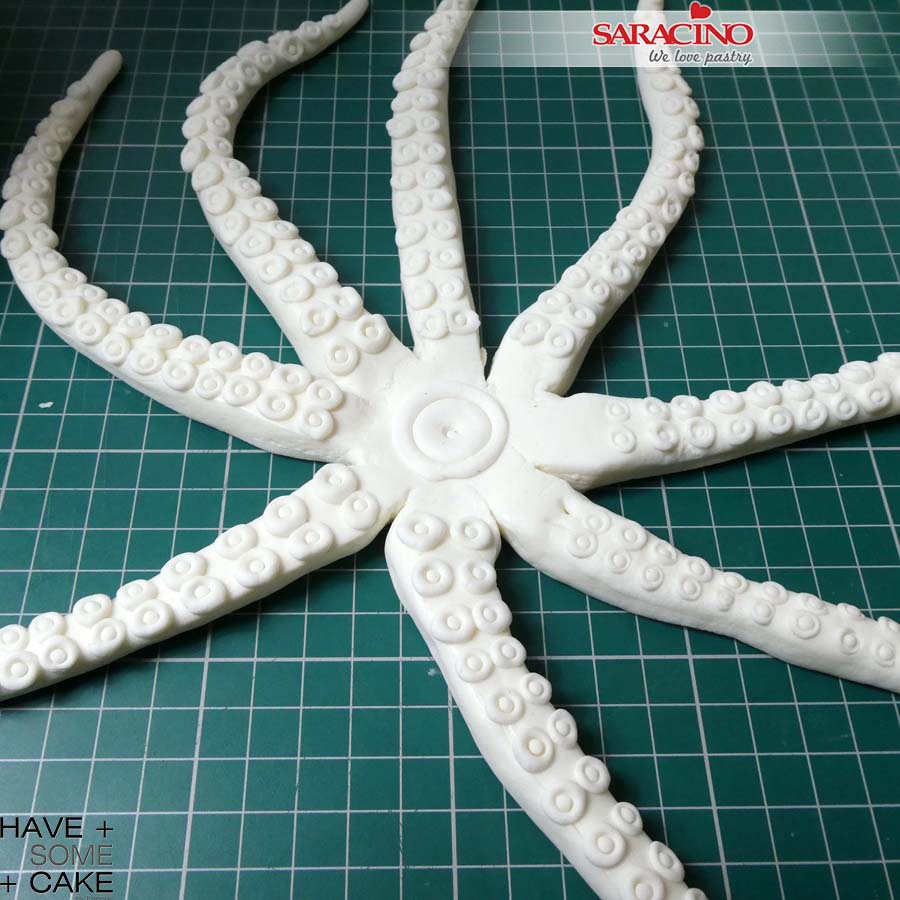 Step 27
Do the same with the middle.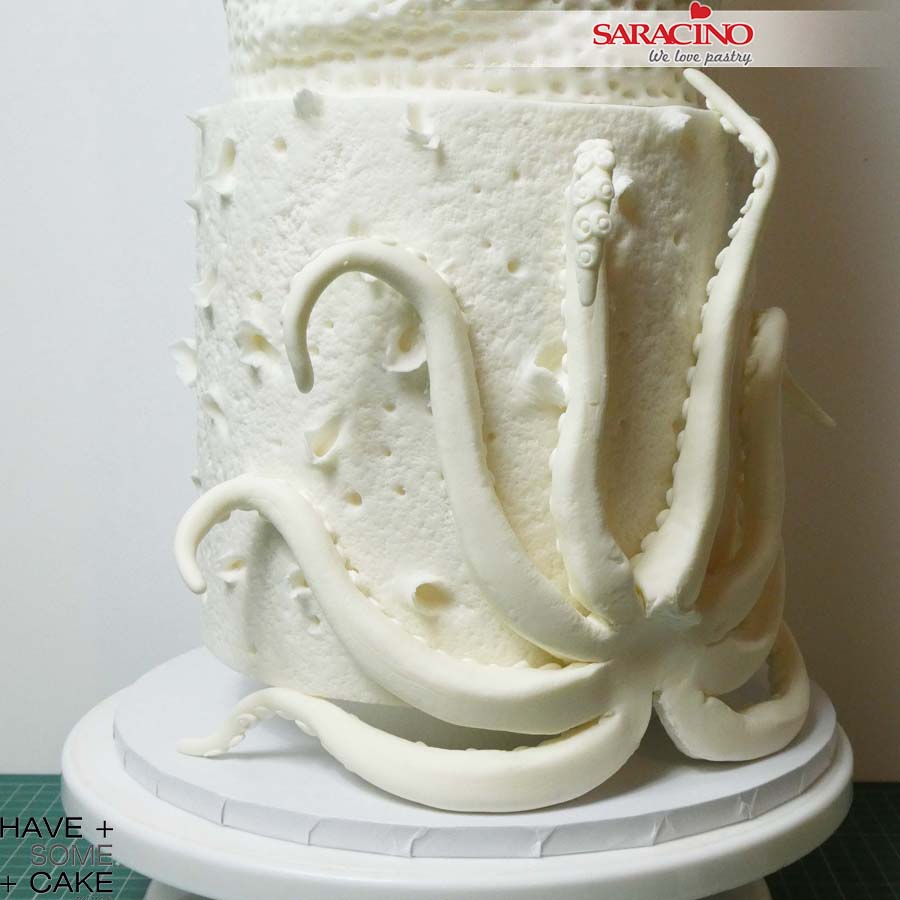 Step 28
Arrange the tentacles organically as required with the suckers facing the cake. Use a little royal icing to hold in place.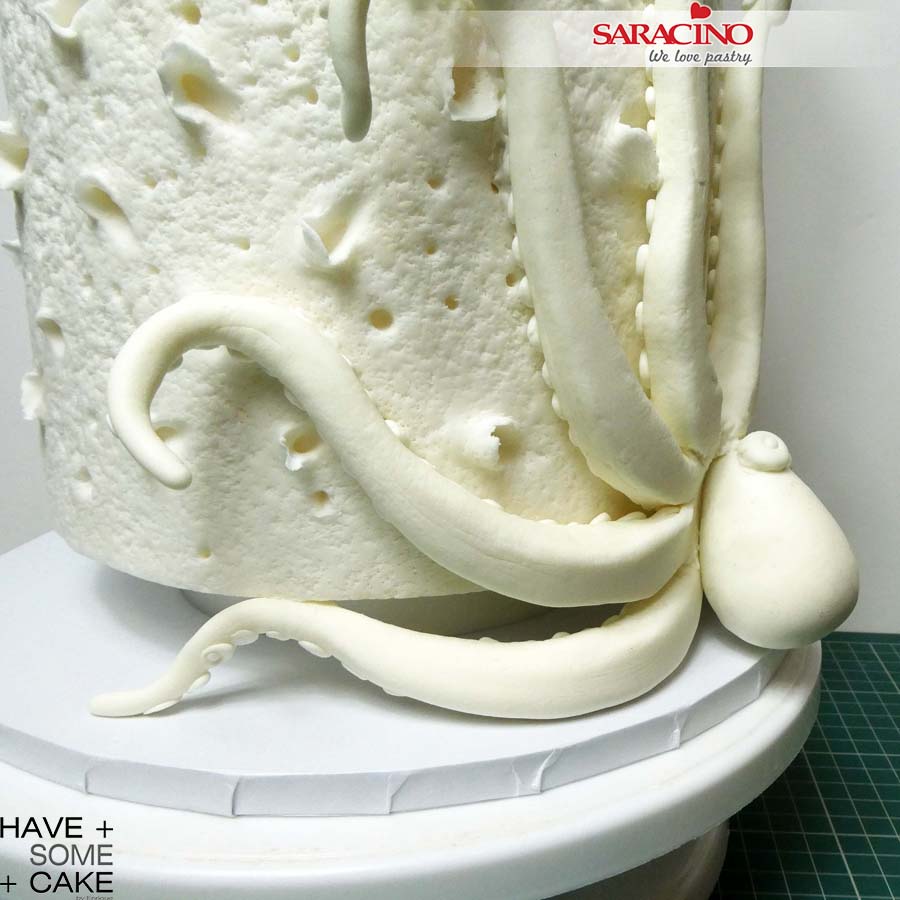 Step 29
Attach the head to the tentacle part using royal icing. You can also fill the gaps between head and body with royal. You will have to hold it in place for a little so the head does not slide off.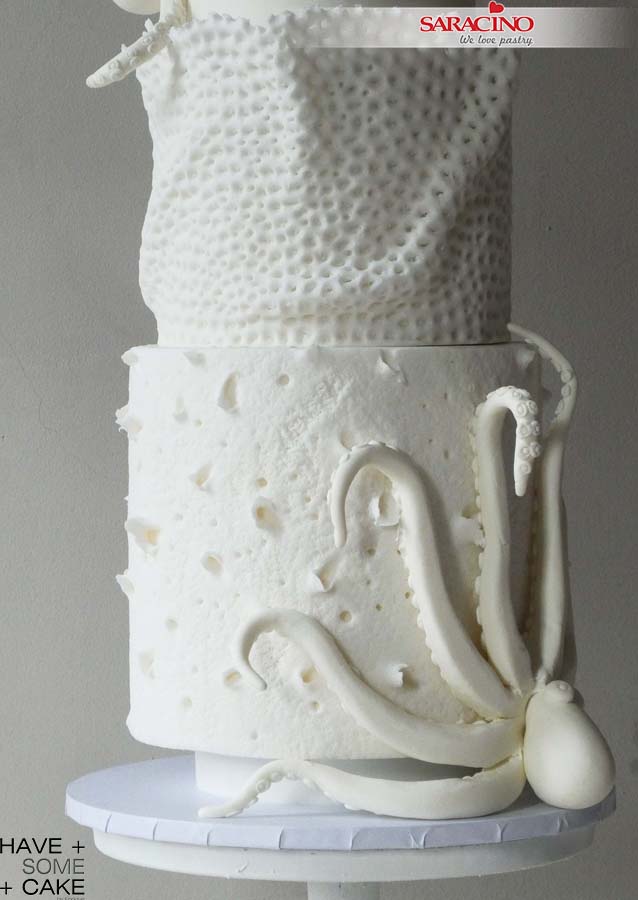 Step 30
Your underwater treat is ready!