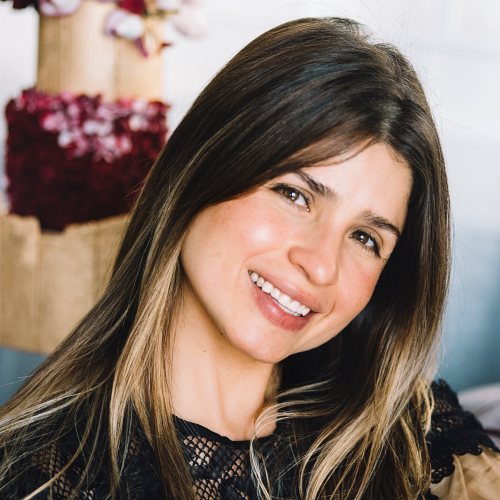 Angela live in Virginia Beach, but she is originally from Venezuela. Her vision for art and unique combination of colours, texture, flavours and flowers was born in her grandma's kitchen and from her mom's artistic endeavors.
Her core for designing lays on sophistication, elegance, simplicity, and vibrancy. She is easily captivated by textures and colors, therefore you will find her designs to be edgy and soft, clean and natural, vintage and modern, all depends on her current mood. You can find an amazing inspiration in Angela's creations. You can also learn from Angela as she runs classes and various tutorials.
Please visit Angela's page to view all her gorgeous creations.
Business name: Angela Morrison 
Instagram @cakesbyangelamorrison
We'd love to send you the latest news, discounts & exclusive offers via email! By signing up below you are confirming you are happy for Saracino to send you marketing emails. We will always treat your personal details with the upmost respect & will never sell your details to other companies for marketing purposes.
• All the latest industry news   • FREE video tutorials   • Exclusive product offers