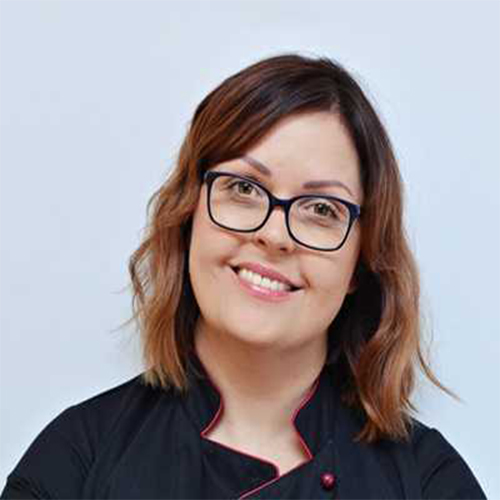 Sylwia Sobiegraj , an award winning cake artist living in the North West of Ireland.

She started cake decorating about 4 years ago and found quickly ,that her passion was
creating sculpted and painted cakes. Throughout her carrier Sylwia has won a long list of awards including two Gold
Medals at Cake International Competition in Birmingham , two Golds Awards at Irish
Sugarcraf Competition, Best in Show, Best in Class.

Sylwia loves thinking out of the box and experimenting with new techniques and
materials. In 2017 Sylwia became an ambassador for Italian Company Saracino.

Many of her works have been featured in several sugarcraft magazines.
In 2017 she was one of four Cake Masters Award finnalists in rising star category and
this is the highlight of her cake decorating career.
My details :
My name: Sylwia Sobiegraj
Business name: Sylwia Sobiegraj The Cake Designer
Instagram: @sylwiasobiegrajthecakedesigner
Twitter: @SylwiaSobiegraj
We'd love to send you the latest news, discounts & exclusive offers via email! By signing up below you are confirming you are happy for Saracino to send you marketing emails. We will always treat your personal details with the upmost respect & will never sell your details to other companies for marketing purposes.
• All the latest industry news   • FREE video tutorials   • Exclusive product offers