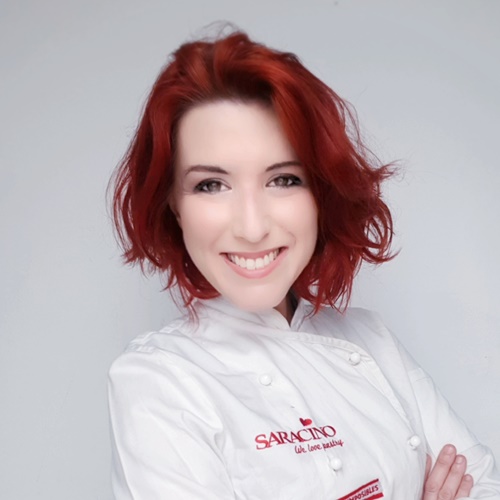 Isabel Tamargo is a spanish cake designer who loves to work with modelling chocolate making lovely modelling pieces and realistic sculptures. She is the first former in Spain who gave masterclasses of realistic bust cakes.
She studied Cinema and Psychology but by a quirk of fate a bakery offered her a job two years ago where she was been improving in traditional and creative pastry. After a few months, she decided to stay home and practice doing more complicated pieces, she discovered modelling chocolate and at that very moment, this amazing material opened a world of possibilities and she felt in love with 3D cakes and specially sweet bust cakes.
In 2014 she created Tartas Imposibles, and now she's teaching classes covering the whole Spanish territory and international courses and events. She loves being part of all collaborations and she always tries to do her best, each collab is a new great challenge for her.
Her works have been featured in radio and magazines like Cake Masters, Pasteles de Ensueño, Sweet Magazine, American Cake Decorating,… In 2016 ans 2017 she was finalist in best novelty cake/best sculpter and best collaboration for "Sweet Summer" and "Cakeflix" and in 2017 also won Best Choice award in New York Tier Cake Awards.
www.tartasimposibles.com
https://facebook.com/tartasimposibles
We'd love to send you the latest news, discounts & exclusive offers via email! By signing up below you are confirming you are happy for Saracino to send you marketing emails. We will always treat your personal details with the upmost respect & will never sell your details to other companies for marketing purposes.
• All the latest industry news   • FREE video tutorials   • Exclusive product offers