COFFEE Concentrated Food Flavouring
One of the most common challenges when making different flavours, especially those based on citruses, is heat stability. Saracino flavours therefore have been developed for a bake safe consistent flavour.
High concentrate food flavouring is perfect for cakes, ganache, macarons, cupcakes, sponges, Ice-creams, yogurt.
Dosing
50/70 grams of flavoring paste for 1 liter of base mix
How to use
Use 50 grams of flavouring paste per litre of fresh cream in the case of mousse, 50 grams per litre of milk in the case of bavaroises, 70 grams per kg of mixture of products in the case of cakes. As for the use in ice- cream 50/70 grams of pasta per kg of mixture.
Simply mix the flavouring paste with the other ingredients for about a minute to blend it perfectly.
We will then proceed according to the recipe for mousse, bavaroises or cake. Stir before use.
Description
Ingredients: Sugar, water, freeze-dried coffee (14,4%), sweetened condensed MILK, colour: E150b (SULFITES); thickener: carrageenan; natural flavour.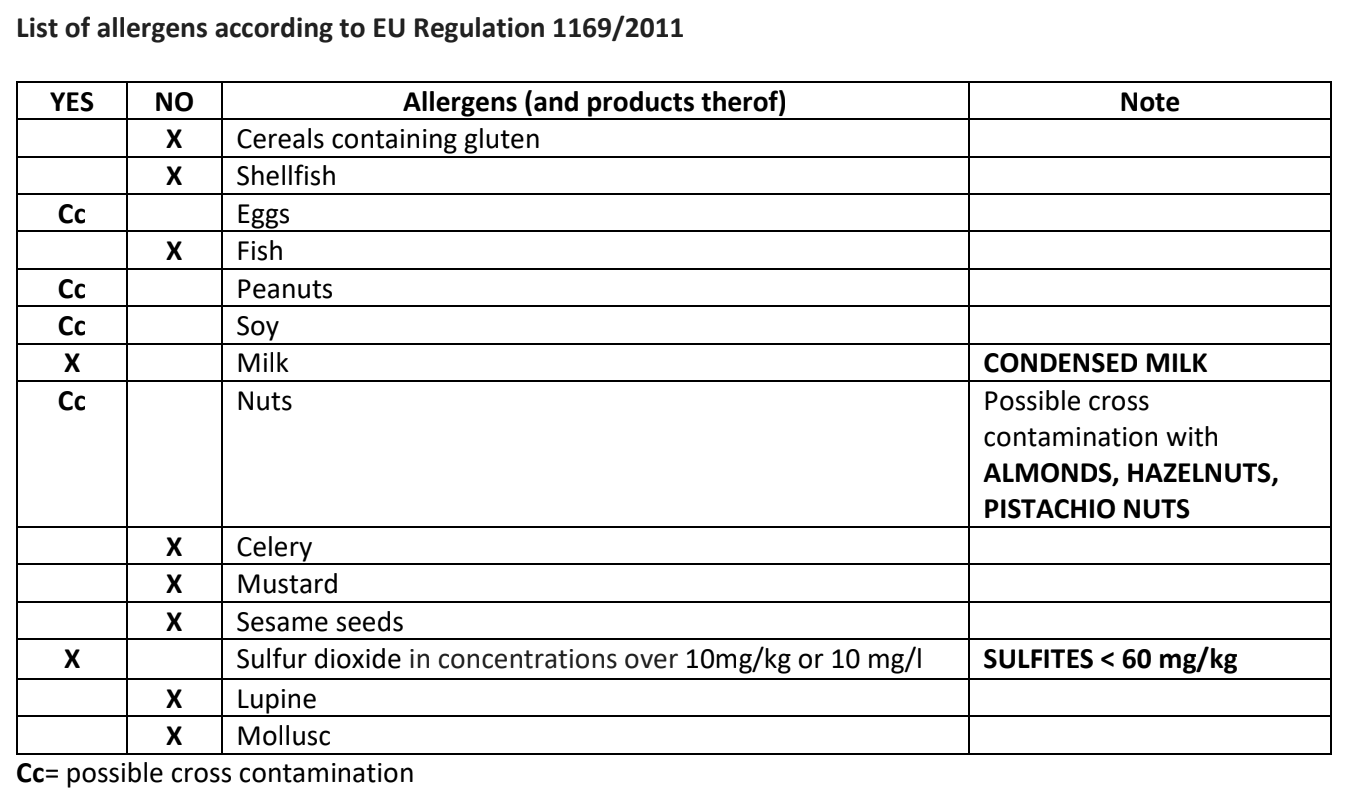 Additional information
Option

1kg – SKU: PAC004K1

200g – SKU: PAC004K02