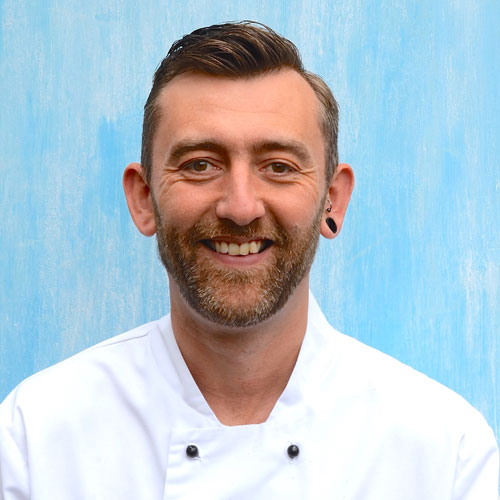 Ben has been baking ever since he was able to stand on a box and reach his nan's worktop in her kitchen. He made his first wedding cake for a family friend whilst he was still at school and, whilst continuing his passion for baking as a hobby alongside his studies in more traditional cheffing at the College of Food in Birmingham, excelled enough to launch a productive career which started in London, and has since taken him around the world working in some of the highest regarded Michelin starred kitchens, and subsequently alongside some of the world's best chefs. Whether preparing food for the public, aristocracy or wealthy families, Ben's passion for food has earned him a well-deserved reputation for excellence and this is evidenced by the array of prestigious awards – including British Young Chef of the Year for three years running – which now hang in his studio.
After many years, Ben decided to focus on his real dream: to establish a wedding cake-making business in the Midlands which would rival those better known in the Capital. His passion for his work, attention to detail and easy manner with clients has ensured high respect and an influence which has been picked-up by various media, to which he frequently contributes. He also works with some of the cake world's most popular brands, for whom he is proud to be an ambassador, and his expertise and input is also helping these sponsors to develop new products such as flavorings and icings.
Ben currently holds one of the enviable positions of Senior Judge at Cake International, the world's largest cake event and competition, and still manages to make over 100 wedding cake masterpieces each year, running his successful business single-handedly.
We'd love to send you the latest news, discounts & exclusive offers via email! By signing up below you are confirming you are happy for Saracino to send you marketing emails. We will always treat your personal details with the upmost respect & will never sell your details to other companies for marketing purposes.
• All the latest industry news   • FREE video tutorials   • Exclusive product offers