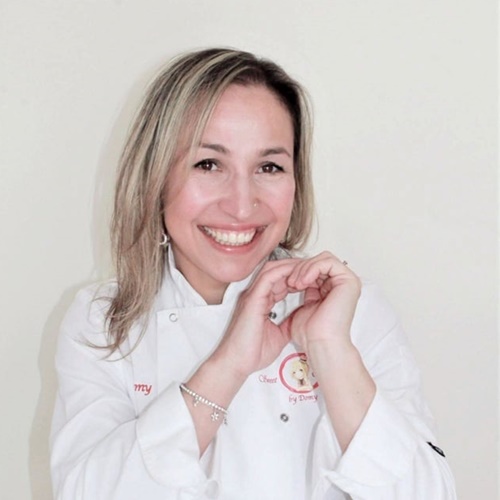 Dominika Dobek (everyone know her as Domy ) is an award-winning cake designer,author and head of Sweet Revolutions By Domy Company .
Domy has her own brand of Face and Body moulds that from few years now are very popular and are on sale all over the world.
Her passion for sugarpaste was born 4 years ago and from then now she became a professional cake artist specialized in modelling
Domy has taught sugar art skill to students around the world for many years and loves sharing her knowledge
She was born in Poland.At age 16 moved to Italy (Rome) where she lived for 15 years
Currently she is based in Dublin,Ireland.
We'd love to send you the latest news, discounts & exclusive offers via email! By signing up below you are confirming you are happy for Saracino to send you marketing emails. We will always treat your personal details with the upmost respect & will never sell your details to other companies for marketing purposes.
• All the latest industry news   • FREE video tutorials   • Exclusive product offers