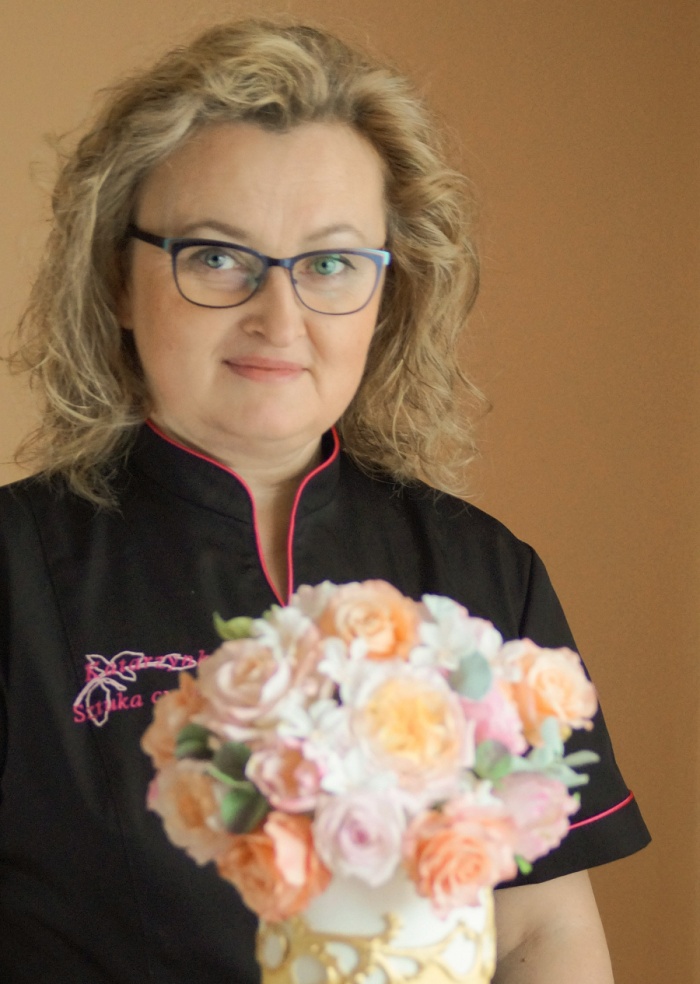 You will need:
Clear alcohol
Water
Non stick mat
Rolling Pin – large and small one
Knife
Craft knife
Smoother
Brush
Tulip petals cutter
Veiner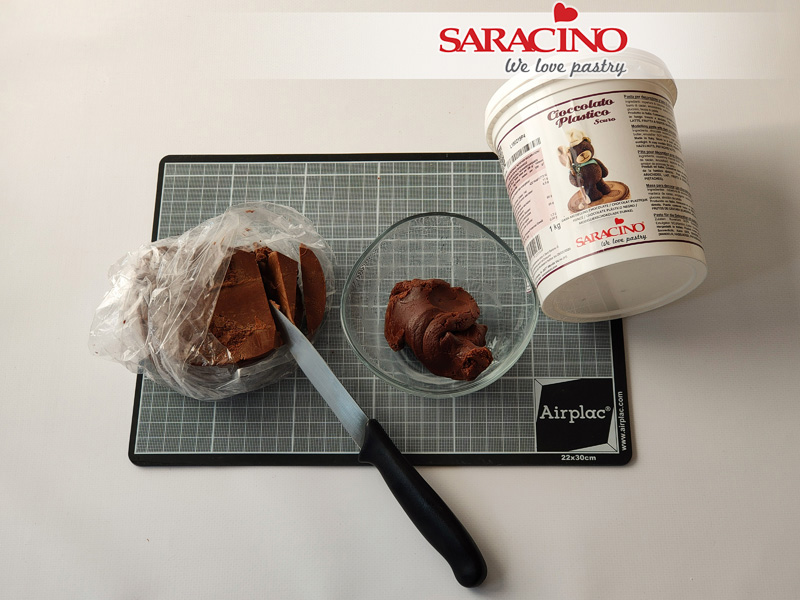 Step 1
Modelling chocolate is firm to use so you need to heat it up first to make it possible for rolling. In warm weather your hands should be enough, but if required it can be put in the microwave for a few seconds to soften.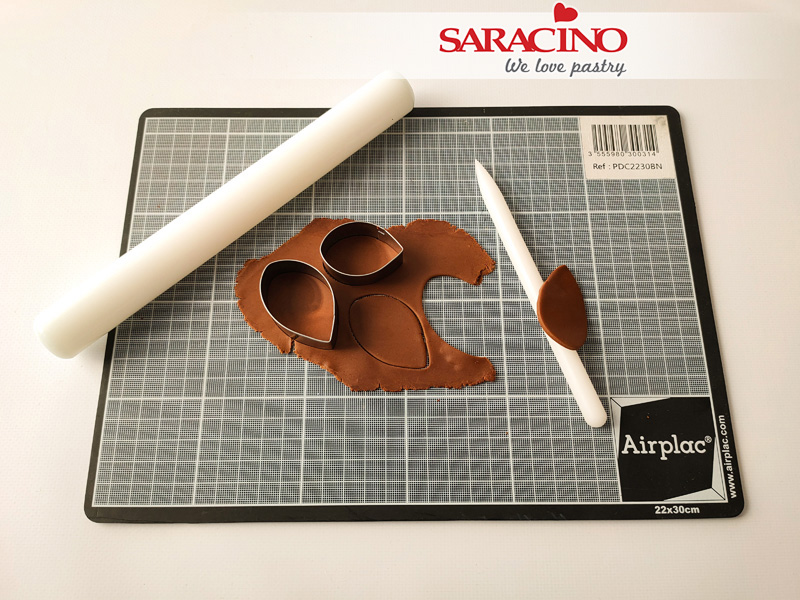 Step 2
Roll the chocolate to about 2mm thickness and cut out two sizes of petals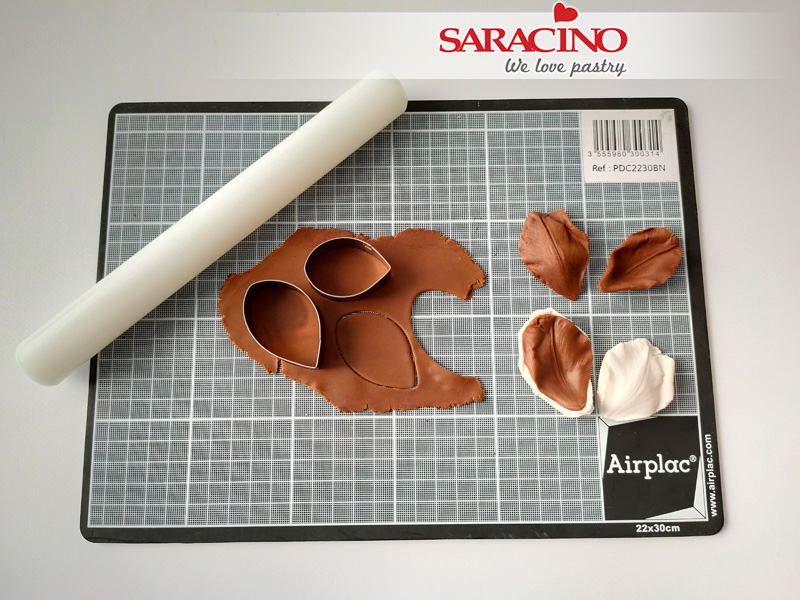 Step 3
Squeeze the petal into the mould. Pattern well with the veiner section of the mould.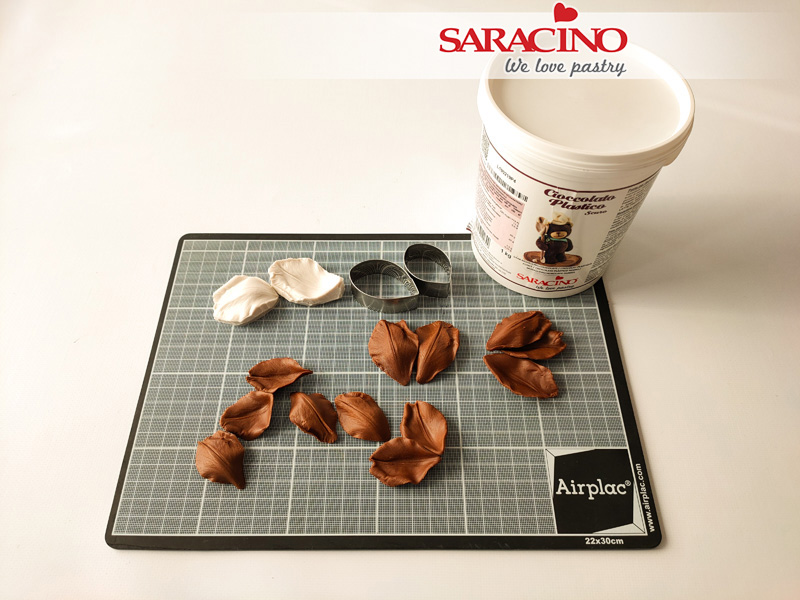 Step 4
Make two sizes of petals for variety. Make as many as you want for your cake.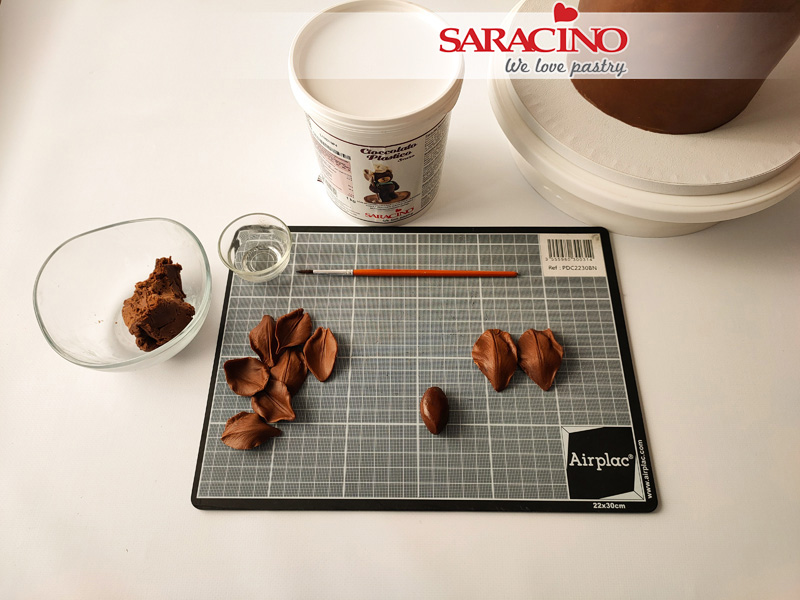 Step 5
Roll an egg shape for the center of the tulips.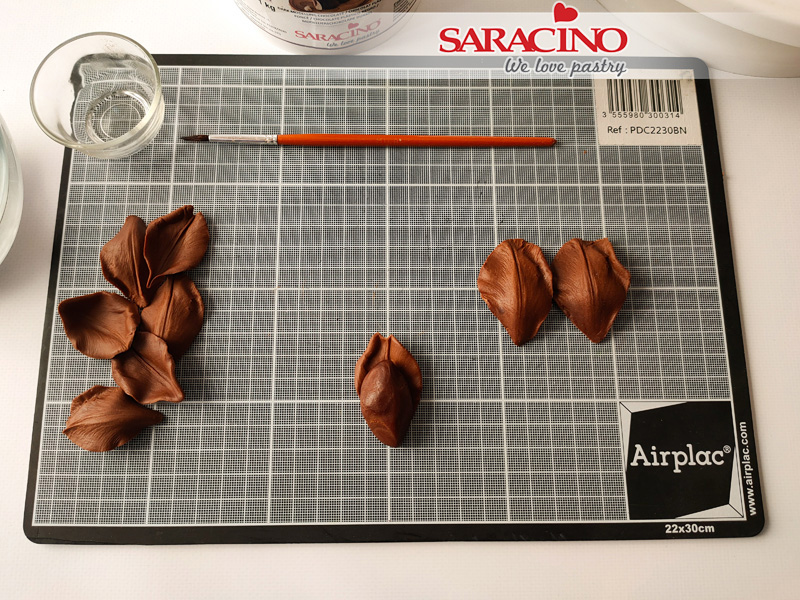 Step 6
Match the petals you have made with the centre oval shape.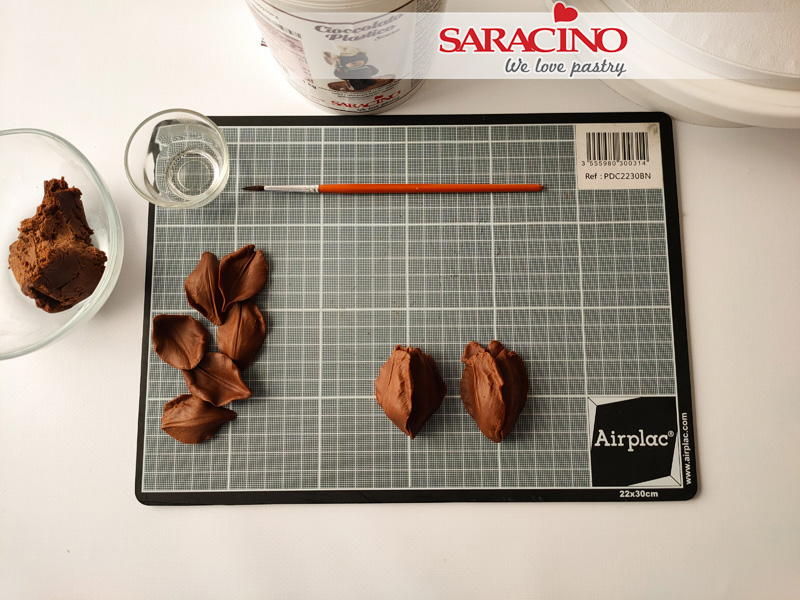 Step 7
Use two sizes of petals for variety around your tulip.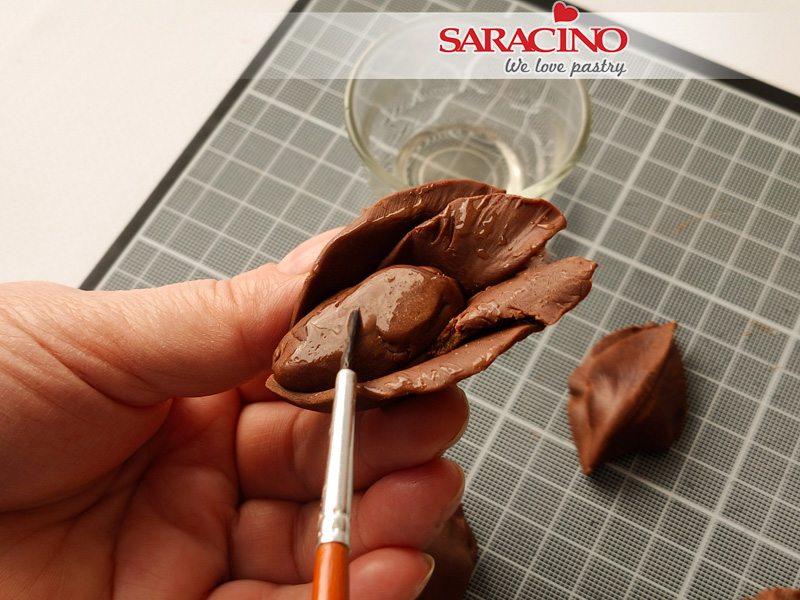 Step 8
To fix your petals you can use a little watered down Saracino CMC.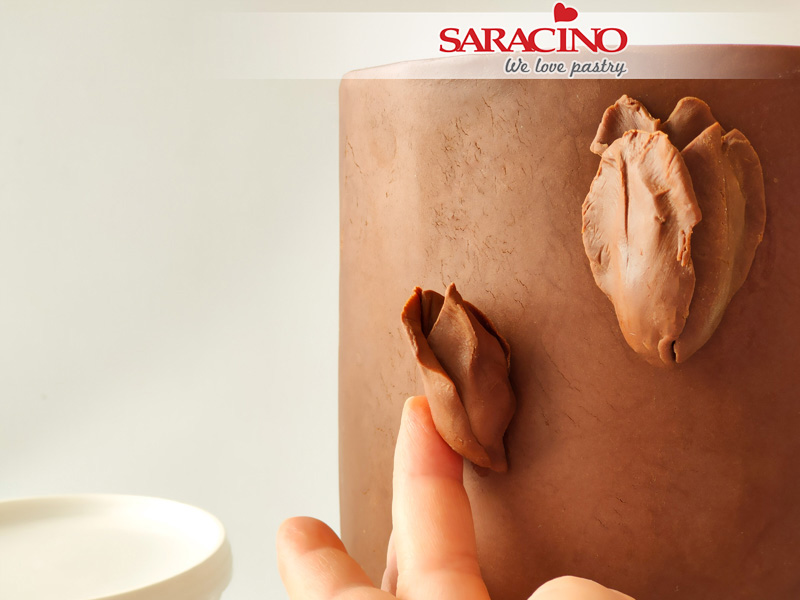 Step 9
Glue the flowers on at different heights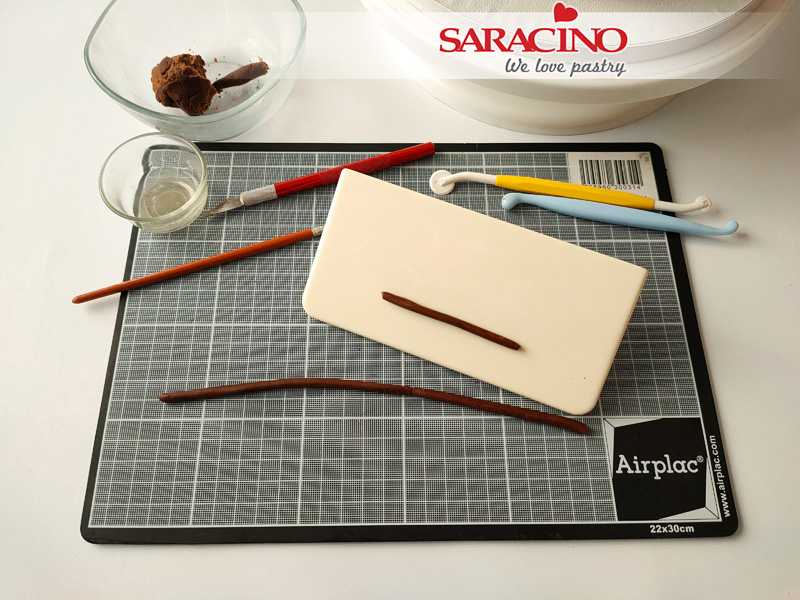 Step 10
Roll the stalks using a side smoother on your non stick mat.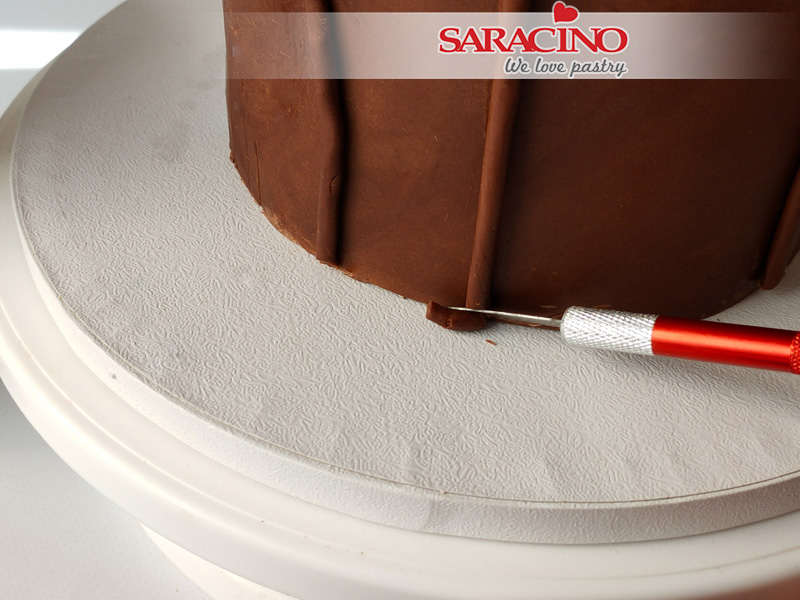 Step 11
Glue stalks to the sides of the cake below each flower and cut off the excess chocolate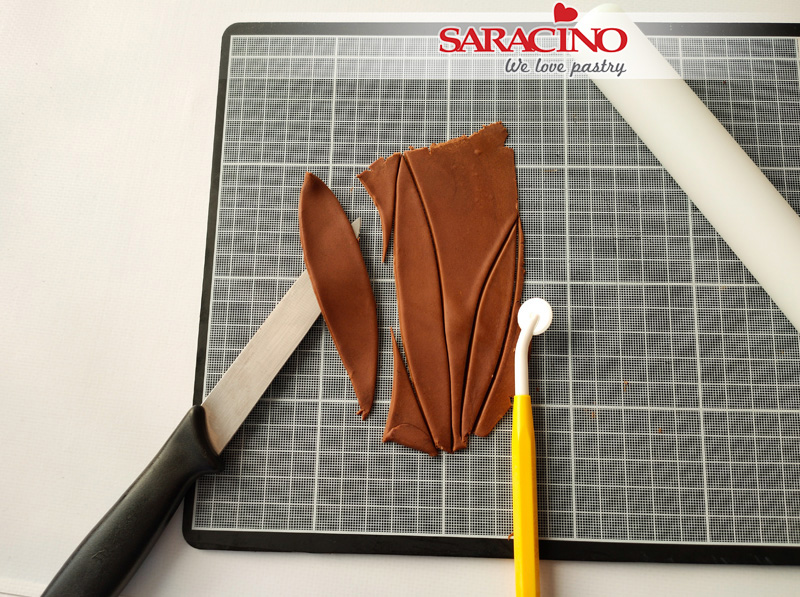 Step 12
Roll more of your chocolate and cut out leaves of different sizes.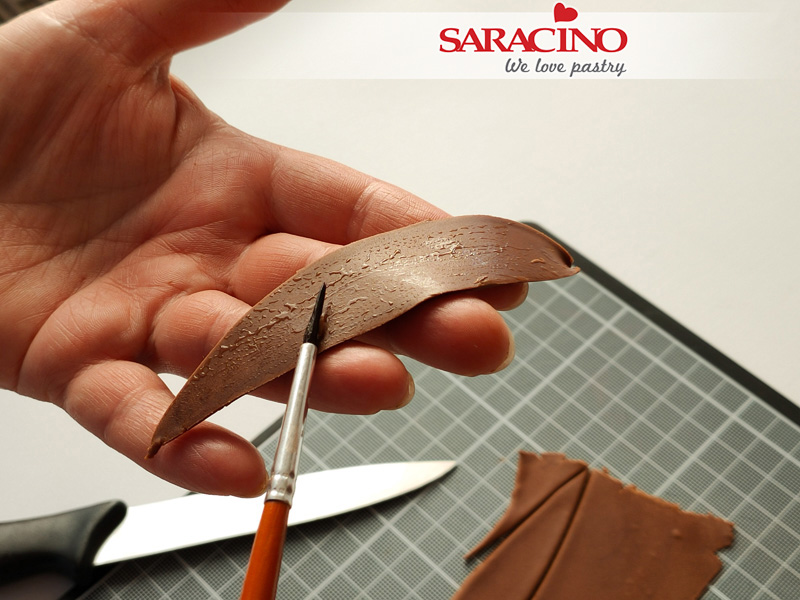 Step 13
Apply the watered down CMC glue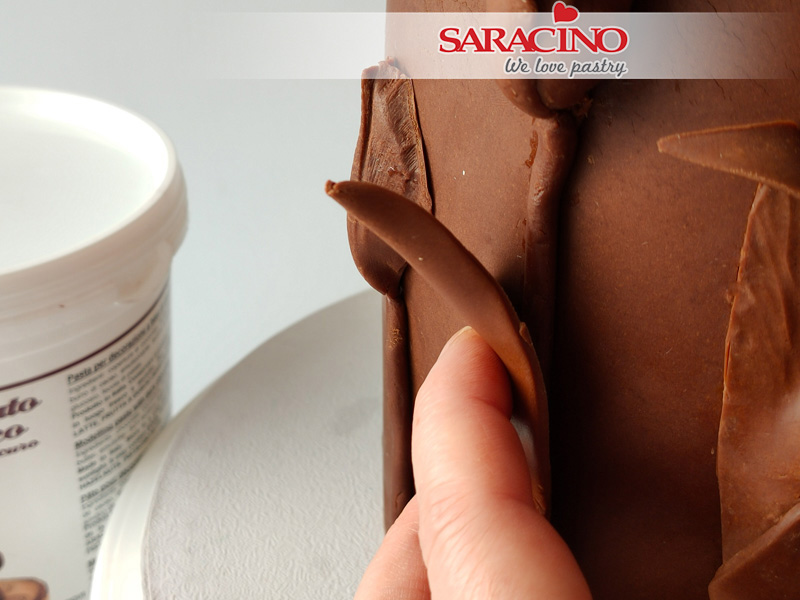 Step 14
Stick one or two leaves to each stalk.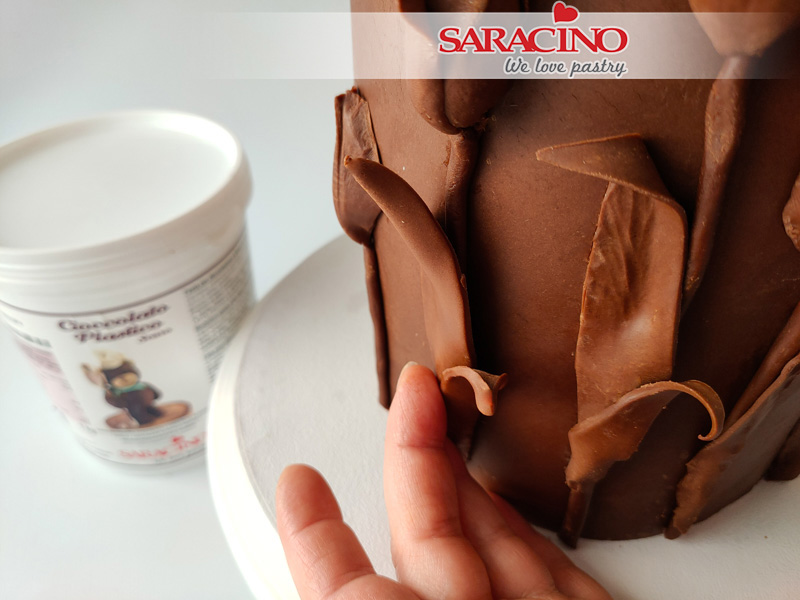 Step 15
Bend the leaves to achieve more natural look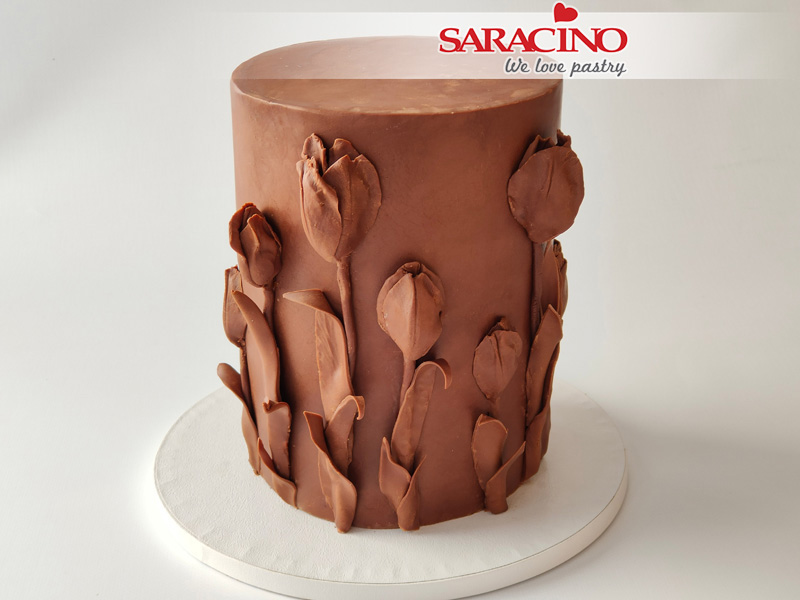 Step 16
Tulips glued on at different heights to achieve the look you would like.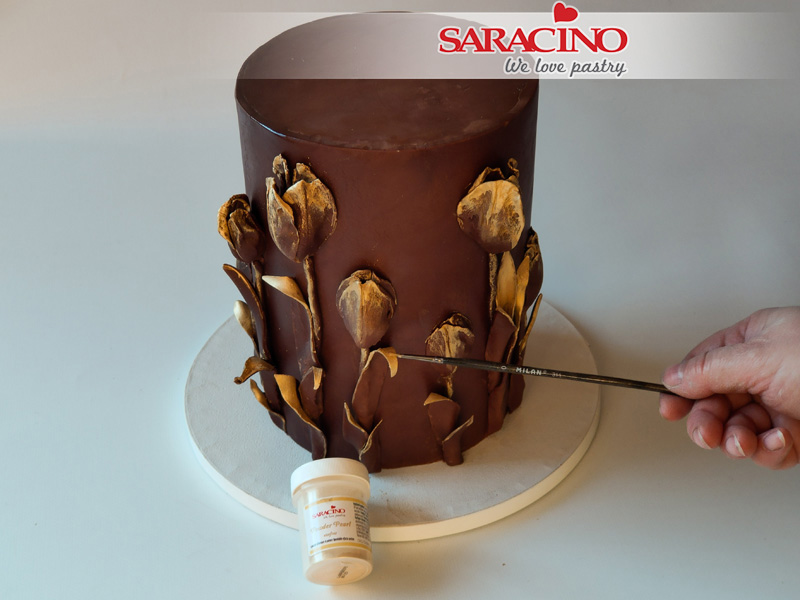 Step 17
Finally, mix Powder Pearl Light Gold with the clear alcohol. Now paint the edges of the leaves and petals as required.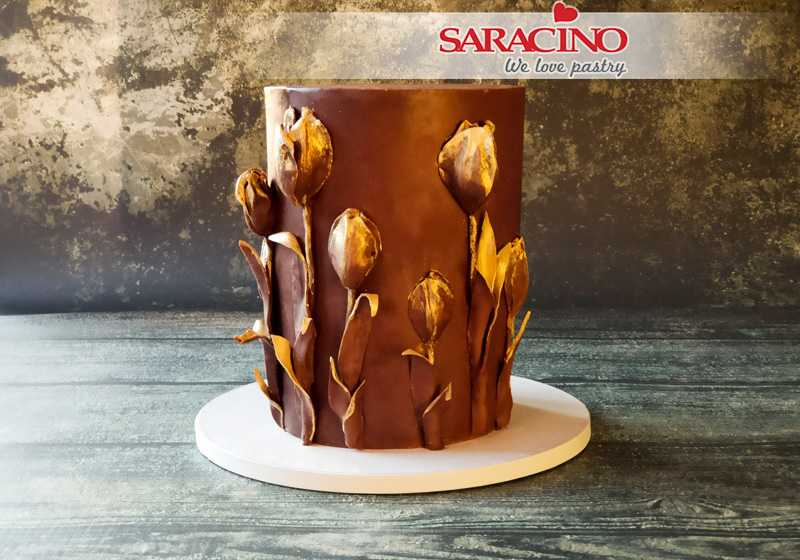 Step 18
Your cake is ready