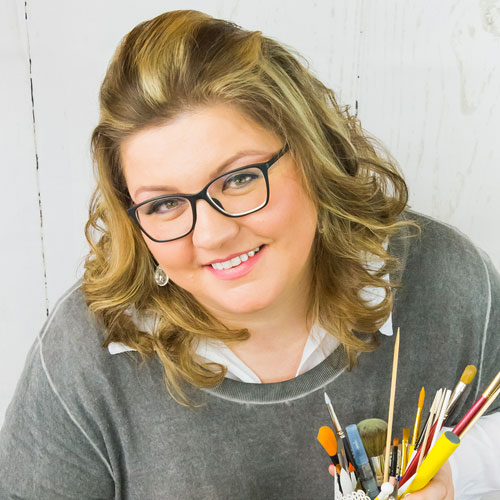 The idea when Valentina started cake decorating in February 2011 was to balance out the stress of exams. However as soon as she had finished her first cake, Valentina became lost in this wonderful land of sweets, her Sugarland. So many varieties, so much magic.
Valentina was fascinated by all the possibilities sugar artwork offers. From the beginning the art of modelling with sugarpaste found its way to her heart. She was amazed how easily you can change a small piece of sugarpaste into a tiny person. Having spent 17 years in Germany, Valentina moved back to her homeland of Bulgaria in the summer of 2016. From there her teaching takes her all over Europe. Since January 2013 she had the opportunity to hold many courses in Germany, Austria, Switzerland and Bulgaria.
As a teacher she loves to watch her students learning during the courses and improving later on. Valentina's special subject is modelling human figurines with realistic faces. In this discipline she has been awarded many prizes and medals – she won five gold medals and was twice awarded "Best of Class" at CAKE International in Birmingham, UK, also winning three silver and three bronze medals. She is a member of the German team judging competitions in Germany, Austria and Switzerland.
Valentina likes to share her knowledge by writing tutorials for magazines in Germany, UK, Spain and France. She even makes the video tutorials for the English online academy Paul Bradford Sugarcraft School. Valentina's first book about cake design and Modelling with sugar paste "Valentina's Sugarland" was published in Germany in May 2017 and will be published in English in 2018 too.
My details:
Email: info@valentinas-sugarland.de
Business name: Valentina's Sugarland
Business Page: www.valentinas-sugarland.de
Facebook Page: https://www.facebook.com/ValentinasSugarland/
Instagram: @valentinassugarland
We'd love to send you the latest news, discounts & exclusive offers via email! By signing up below you are confirming you are happy for Saracino to send you marketing emails. We will always treat your personal details with the upmost respect & will never sell your details to other companies for marketing purposes.
• All the latest industry news   • FREE video tutorials   • Exclusive product offers