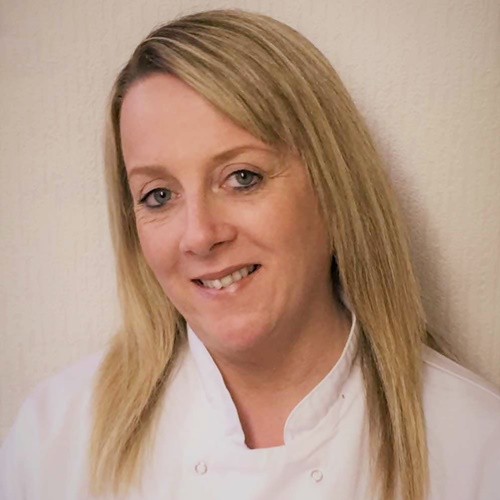 Rose Macefield is an experienced and dedicated teacher specialising in cake sculpture. She runs weekly and monthly classes for beginners and advanced students at her cake craft centre near Birmingham, and also teaches nationally and internationally. She has also worked as a guest tutor for Paul Bradford Sugarcraft school, Pretty Witty Cakes and Learn Cake Decorating online.
Having competed in many competitions Rose has earned many awards including the highly coveted Best in Show at Cake International, Birmingham 2013 for her hyper realistic fishing basket cake. The following year she went on to win Best in show at the cake masters awards. Rose is now an experienced judge for Cake International.
Last year Rose launched her first published book 'Sensational Sculpted Cakes' and is currently making plans for her second book. She has also been contributing tutorials regularly to cake decoration magazines and is currently writing a regular monthly article for Cake International Magazine.
During the past 2 years Rose has worked on some exciting sculptures which included a life size dinosaur display, Batman and Superman and Fantastic Beasts.
My Details:
Website: https://www.rosemacefieldcakecraft.com
Facebook page: https://wwe.facebook.com/rosemacefieldcakecraft
Instagram: @rose_macefield_cakecaft
Twitter: @rose_macefield
Email Address: admin@rosemacfieldcakecraft.com
We'd love to send you the latest news, discounts & exclusive offers via email! By signing up below you are confirming you are happy for Saracino to send you marketing emails. We will always treat your personal details with the upmost respect & will never sell your details to other companies for marketing purposes.
• All the latest industry news   • FREE video tutorials   • Exclusive product offers